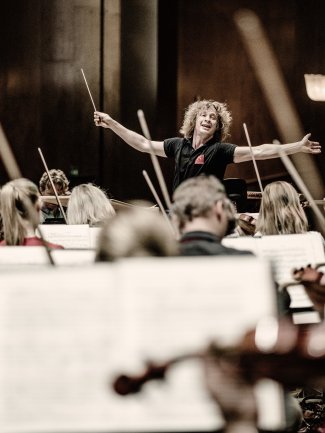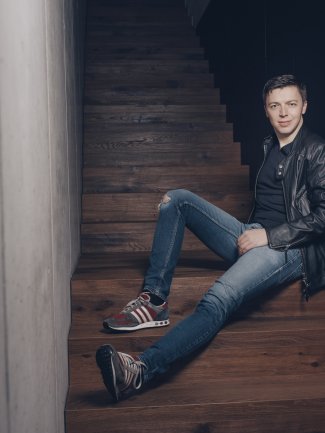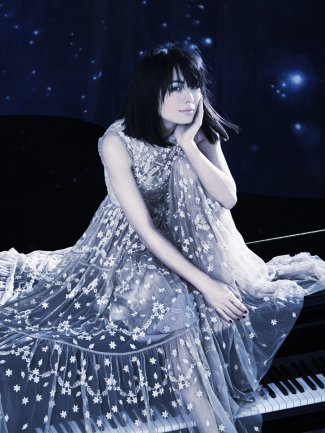 ©
Photo: Esther Haase / Deutsche Grammophon
Gothenburg Symphony tour Sweden, Germany

&

Austria
15/1/2019
Gothenburg Symphony embark on a nine concert tour across Sweden, Germany and Austria with Chief Conductor Santtu-Matias Rouvali and soloists Martin Grubinger and Alice Sara Ott.
The tour begins in Sweden on 16 February at Stockholm's Konserthuset with Nelson's Steampunk Blizzard, Kalevi Aho's ​'Sieidi', Concerto for Percussion, featuring percussionist Martin Grubinger, and ending with Sibelius' Symphony No.5. From here they journey to Hamburg on 18 February with the same programme at the Elbphilharmonie. On 19 February the Orchestra are joined by pianist Alice Sara Ott in Berlin's Philharmonie where she plays Ravel's Piano Concerto, performed in between the Nelson and Sibelius works. Still in Germany, they head to Munich's Philharmonie am Gasteig on 20 February with one new pieces joining Symphony No.5 and the Ravel, Sibelius' Finlandia. Martin Grubinger joins the Orchestra again on 24 February at Kölner Philharmonie for the Aho, and this time the programme features Tarrodi's Liguria and Stravinsky's Petrushka. This programme combination is repeated at Vienna's Konzerthaus (26 February).
Leaving Germany, the Orchestra are joined again by Alice Sara Ott for three concerts in Salzburg, Austria. This time Ott performs the Ravel on 27 February with the Tarrodi and Stravinksy programme, and again on 28 February with the Nelson and Stravinsky works, and bringing the tour to a close on 1 March with Tarrodi's Linguria, Ravel and Sibelius' Symphony No.2.
Viola Frankenfeld
Associate Director: Arts Partnerships & Tours