Martin Grubinger performs in Brussels, Utrecht, Frankfurt and Warsaw
7/3/2016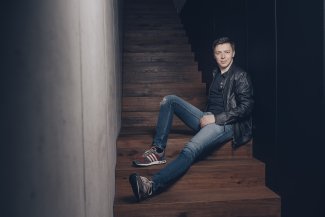 This month Martin Grubinger gives a number of performances with both the Netherlands Radio Philharmonic Orchestra and hr-Sinfonieorchester.
On 9 and 11 March Martin performs with Netherlands Radio Philharmonic Orchestra in Brussels and Utrecht under Diego Matheuz.
As part of his residency with hr-Sinfonieorchester for the 2015/16 season, Martin performs a solo recital with pianist Per Rundberg on 12 March at Alte Oper Frankfurt. That same evening he performs Tan Dun's Tears of Nature with hr-Sinfonieorchester under Cristian Măcelaru and on 13 March he performs with hr brass and percussionists at hr Sendesaal. The culmination of all these events is the performance of two percussion concertos (Peter Eötvös' Speaking Drums and Keiko Abe's Prism Rhapsody) with the orchestra under the baton of Vasily Petrenko on 17 and 18 March.
Martin rounds off these two exciting weeks with a performance of John Corigliano's The Conjurer at the 20 Ludwig van Beethoven Easter Festival in Warsaw on 20 March.