Six HarrisonParrott artists appear at Schleswig-Holstein Musik Festival
13/7/2015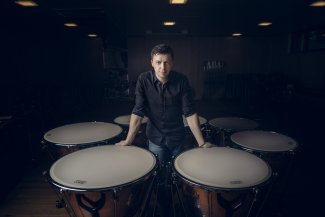 This year's Schleswig-Holstein Musik Festival features six HarrisonParrott artists, with Artist-in-Residence Martin Grubinger making numerous appearances throughout the Festival.
Grubinger's highlight of the July period is a performance with baritone Thomas Hampson (21 July), then in August he performs Bruno Hartl's Percussion Concerto with the Festival Orchestra under Manfred Honeck (7 & 8 August), recitals with Ferhan and Ferzan Önder (11 & 12 August) and his brand new ​'Ultimative Percussion Show' on 20 August in Kiel. His residency concludes with three performances per day on 22 and 23 August with works by Cerha, Rihm, Xenakis, Grisey and Reich.
Alice Sara Ott performs Chopin's Prelude No.15 and Liszt's Grandes études de Paganini Nos. 4, 5 and 3 at the opening gala concerts of the Festival (13,14 & 15 July), before joining Francesco Tristano for two concerts (8 & 9 August) based on their recent Deutsche Grammophon CD, Scandale. The recital programme features works by Ravel, Debussy, Stravinsky and Tristano's own composition A Soft Shell Groove Suite.
Also at the Festival, Canadian soprano Erin Wall sings Verdi's Messa da Requiem with NDR Sinfonieorchester under Christoph Eschenbach on 30 August, Alexey Stadler performs Haydn's Piano Trio and Dvořák's Piano Trio No.4 and Krzysztof Urbański conducts the Festival orchestra at two concerts on 17 and 18 July.