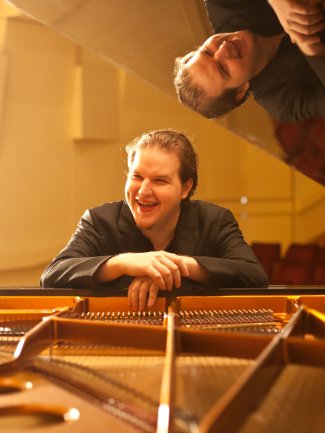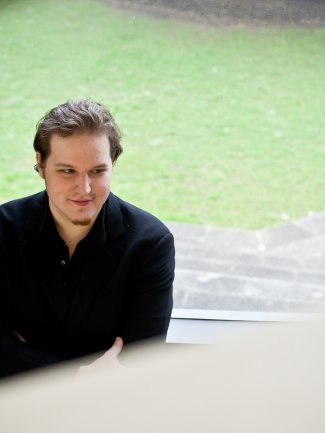 "Pianist Lukas Vondracek is the master of perfectly voiced textures"

(The Straits Times, June 2015)
Following recent debuts with the Chicago, Pittsburgh and London symphony orchestras, Lukáš Vondráček has a season packed with highlights ahead of him. In 2021/22 he will debut with the Los Angeles Philharmonic Orchestra at Hollywood Bowl and return to renowned orchestras such as Baltimore and Chicago symphony orchestras, both under the baton of Marin Alsop. Elsewhere Lukáš Vondráček will appear with Orchestre National de Lille conducted by Lionel Bringuier, Warsaw Philharmonic as well as the Turku and Malmö symphony orchestras. Recital projects will take him to the Rudolf Firkusny Piano Festival at Prague's Rudolfinum and the Kissinger Summer Festival. He will take his residency with the Janáček Philharmonic into the next season and continue his recording cycle of all Rachmaninov Piano concertos with Prague Symphony Orchestra.
Over the last decade Lukáš Vondráček has travelled the world working with orchestras such as the Philadelphia, Tasmanian and Sydney Symphony orchestras, Tokyo Metropolitan Symphony Orchestra, Frankfurt Symphony Radio Orchestra, Philharmonia Orchestra, Antwerp Symphony Orchestra, Oslo Philharmonic and Netherlands Philharmonic orchestras.Recitals have led him to Hamburg's Elbphilharmonie, the Flagey in Brussels, Leipzig's Gewandhaus, Wiener Konzerthaus, the Concertgebouw in Amsterdam and to renowned festivals such as Menuhin Festival Gstaad, PianoEspoo in Finland, Prague Spring Festival and Lille Piano Festival.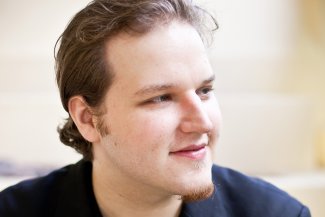 At the age of four Lukáš Vondráček made his first public appearance. He has achieved worldwide recognition by receiving many international awards, foremost the Grand Prix at the 2016 Concours Reine Elisabeth in Brussels alongside first prizes at the Hilton Head and San Marino International Piano Competitions and Unisa International Piano Competition in Pretoria, South Africa, as well as the Raymond E. Buck Jury Discretionary Award at the 2009 International Van Cliburn Piano Competition.

HarrisonParrott represents Lukáš Vondráček for general management.
Gallery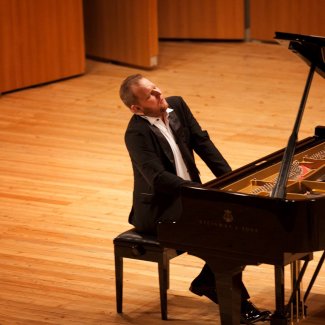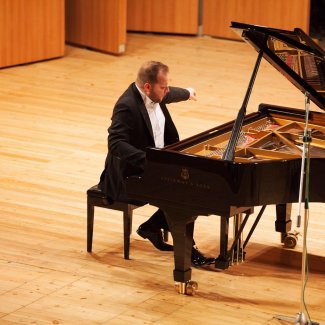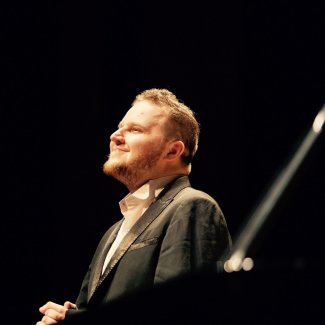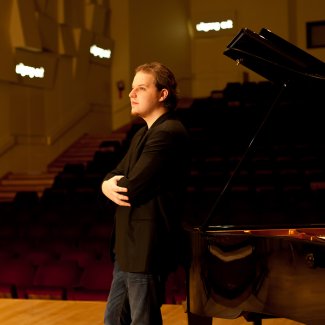 "Vondráček's tendency to play extremely soft, as in the returning theme of the first movement, made everyone sit up, especially when his pianism blended with Chan's lavish orchestral accompaniment and was opposed to his own impetuous bursts of fast and loud passagework."
(Bachtrack, February 2020)
"Pianist Lukas Vondracek is the master of perfectly voiced textures"
(The Straits Times, June 2015)
"27-year-old Czech pianist Lukas Vondráček and conductor Anu Tali collaborated on a brilliant reading of Rachmaninoff's ​"Rhapsody on a Theme of Paganini," bringing out inner voices and colors that made this work seem reborn. There were ripples of humor, stretches of passion and intense musicality that delineated the kind of music-making generally relegated to the best of chamber performances."
(Herald-Tribune (Sarasota), November 2013)
"Lukáš Vondráček drew the finest possible lines and added bell-like sounds as soft as butter, allowing the disparate compositional elements to become part of a greater whole. It comes as no surprise that this young musician is recognized as one of the greatest pianistic talents of our times."
(Stuttgarter Zeitung, April 2012)