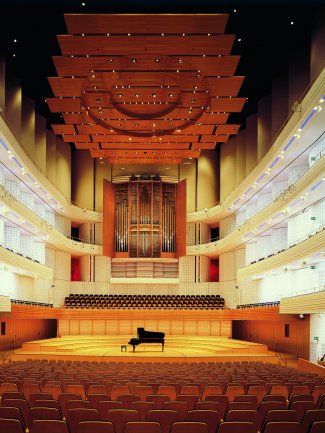 HarrisonParrott Artists at Luzern's Piano Festival

2023
2/2/2023
Four of our pianists head to Switzerland this February for Luzern's Piano Festival. The piano has always had a special place in the concert programmes of the Luzerner Sinfonieorchester, with this Festival focusing on Robert Schumann.
On 7 February, acclaimed French Harpsichordist Jean Rondeau makes a splash at Lucerne's Neubad, once the city's indoor swimming pool and now a converted arts centre and performance venue. Stepping away from the promotion of his upcoming release Gradus Ad Parnassum (Warner/​Erato, March 2023), Rondeau performs a programme of French works by Rameau, Couperin and Royer.
Víkingur Ólafsson performs a special recital programme on 9 February comprised of works by Philip Glass, Baldassare Galuppi, Domenico Cimarosa and Mozart. The programme also features the Swiss premiere of Mirror Images by Edmund Finnis.
Yoav Levanon performs twice at this year's Festival: on 9 February he plays Paderewski's Piano Concerto with the Luzerner Sinfonieorchester and Michael Sanderling at KKL Luzern. This concert highlight is followed by his recital at Orchesterhaus Kriens on 11 February with a programme of Clara Schumann, Mendelssohn, Vine and Liszt. In January 2024, Levanon returns to Luzern for concerts and a recording of both Liszt concerti plus Totentanz with the Luzerner Sinfonieorchester and Sanderling for Warner Classics.
Lukáš Vondráček appears at a lunchtime recital on 10 February to present Josef Suk's Piano Pieces, Smetana's Four Czech Dances and Schumann's Kleisleriana and Arabesque.