Lukáš Vondráček embarks on a European Recital Series
10/11/2017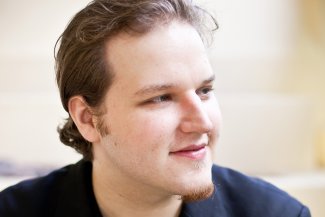 After performing all over the globe last year, Lukáš Vondráček embarks on a recital tour taking him to Europe's most prestigious concert halls.
Beginning in Finland, he performs at the PianoEspoo Festival at the Finnish National Opera (19 November), following this, he then travels to Austria to play at Wiener Konzerthaus (24 November). Two days later Vondráček returns to Germany performing at BASF Gesellschaftshaus in Ludwigshafen, followed by a recital at Tonhalle Düsseldorf (27 November) and a Pro Musica recital at NDR Sendesaal, Hannover (28 November).
After a stopover in the Netherlands at Nijmegen's Concertgebouw (29 November), Lukáš heads north for the last performance of the series at the Elbphilharmonie in Hamburg (30 November).
Karin Schwarz-Feyhl
Associate Director, Artist Management