Lukáš Vondráček returns to both the

UK

and the

USA
6/2/2015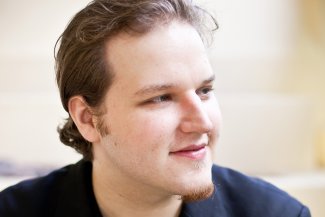 Over the next two weeks, Lukáš Vondráček gives recital and concert performances in both the UK and the USA.
On 10 February Vondráček returns to the International Piano Series at London's Queen Elizabeth Hall performing works by Lack, Suk, Schumann, Brahms and Prokofiev.
Vondráček then travels to the USA where he performs Rachmaninov's Rhapsody on a Theme of Paganini at three concerts (13 – 15 February) with Theodore Kuchar and the Fresno Philharmonic. These are followed by performances of Brahms' Piano Concerto No.2 with Christopher Warren-Green and the Charlotte Symphony Orchestra on 20 and 21 February.
The pianist returns to the USA in May to perform with the Baltimore Symphony Orchestra conducted by Marin Alsop, playing Tchaikovsky's Piano Concerto No.1.
Karin Schwarz-Feyhl
Associate Director, Artist Management