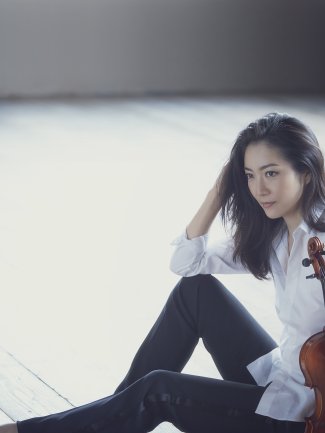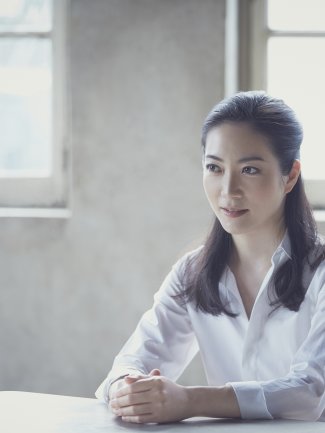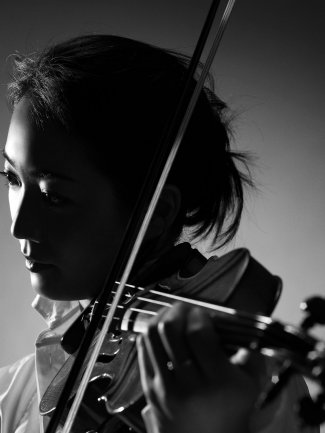 Japanese violinist Akiko Suwanai's ​"noble playing, with its rhythmic life, taut and rigorous"

The Times
Japanese violinist, Akiko Suwanai has established herself as one of the most sought-after artists of her generation. Since winning the International Tchaikovsky Competition in 1990 she has enjoyed a flourishing career, performing chamber music worldwide and engaging at the highest-level with orchestras and conductors worldwide.
In the 2022/23 season, Akiko tours with Rotterdam Philharmonic/​Shani and performs with BBC Symphony Orchestra/​Bringuier, Sinfonieorchester Basel/​Bolton, Dallas Symphony Orchestra / Luisi, Duisberg Philharmoniker/​Bellincampi, Hong Kong Symphony Orchestra/​van Zweden and National Symphony Orchestra/​Märkl, to name a few. Frequently invited to chamber music festivals internationally, Akiko has long standing relationships with Martha Argerich and took part in her birthday celebrations in summer 2021 and this season performs at the Stresa Festival and the new, Far East Classical Music Festival at the House of Hungarian Music with renowned cellist, Istvan Vardai. Also a regular recitalist, performances in the 2022/23 season include dates with Ilya Rashkovsky and Evgeny Bozhanov.
Universally acclaimed for her performances of the core violin repertoire, Akiko has recently released a new disc for Universal of the Complete Sonatas and Partitas for solo violin by Bach. She is also recognised for her master interpretations of lesser performed works and passion for new music. In previous seasons she has recorded works by Takemitsu with the NHK Symphony Orchestra/​Järvi for Sony and given premieres of Peter Eötvös' Seven at the Lucerne Festival under Pierre Boulez, and in the following year at the BBC Proms conducted by Susanna Mälkki. She has also given Asian premiers of important new works including violin concertos by James MacMIllan, Esa-Pekka Salonen and Krzysztof Penderecki.

Highlights of her 2021/22 season included touring with the Budapest Festival Orchestra/​Fischer, as well as weeks with NHK Symphony Orchestra/​Otaka, CBE, Tonkünstler/​Märkl, Valencia Orchestra/​Sung and Yomiuri Nippon Symphony/​Alejo Perez. Successes in previous seasons also include concerts with Orquesta Sinfonica del Principado de Asturias performing Ligeti's Violin Concerto, which she will revive in his anniversary year. In recent years, significant highlights have included performances with National Symphony Orchestra Washington with its Music Director Gianandrea, Camerata Salzburg at the Enescu Festival, Rundfunk-Sinfonieorchester Berlin/​Jurowski, Staatskapelle Dresden/​Eötvös, Detroit Symphony Orchestra/​Slatkin, Philadelphia Orchestra/Heras-Casado, Helsinki Philharmonic/​Mälkki and the Israel Philharmonic Orchestra/​Noseda.

In 2012, Akiko launched and became Artistic Director of the Tokyo based International Music Festival NIPPON which presents a variety of orchestral and chamber concerts as well as regular commissions of new works and world premieres by Japanese and international composers. With the Festival, Akiko has premiered new works including

Karol Beffa's Violin Concerto alongside The Deutsche Kammerphilharmonie Bremen, Dai Fujikura's Pitter-Patter, Phylogénie for Violin and Viola by Misato Mochizuki.

Akiko performs on the ​"Charles Reade" Guarneri del Gesu violin c1732, generously loaned to her by the Japanese-American scientist and philanthropist, Dr. Ryuji Ueno.

HarrisonParrott exclusively represents Akiko Suwanai throughout the world except in Japan and Spain.
"This time, the two musicians brought Ligeti's violin concerto, and Bruckner's Symphony number 6 in A major, the most peculiar of the composer. With both, director, violinist and orchestra dazzled the public and built, as if nothing had happened, a universe of diverse and disparate sounds in which there was even room for ocarinas and flutes to mix with violins, violas and the percussion."
(Ana Ranera, El Comercio, April 2021)
"Suwanai, with full-throated flourish, took a couple of approaches to the parley. At first, she used a notably flexible sense of tempo to command the dialogue, calling extra attention to notes and phrases; in the finale, her big, focused, almost piercing tone took over, carving sonic space, a racecar driver weaving in and out of (and even cutting off) traffic."
(Washington Post, February 2020)
"Akiko Suwanai… took the stage for a blockbuster performance of Tchaikovsky's Violin Concerto… She drew forth a searing tone from the 1714 Delfino Stradivarius, an instrument matched beautifully to her bold melodic flair."
(Washington Classical review, February 2020)
"Her reading of the Third Violin Concerto in G major (K216) was as perfect a conception as one hoped possible… Every passage and phrase sounded freshly minted and pristine in clarity…. The slow movement was an epitome of grace, and one wished it not to end."
(Bachtrack, December 2019)
"The first notes played by Akiko Suwanai impress with magnitude of sound, the depth of dense and dark timbre throughout the registers. The phrasing captivates with exemplary ductility and seduction"
(ClassicToulouse, December 2018)
"Although the work [Max Bruch's Violin Concerto No. 1] suffers from having been played endlessly, it was a wonderful performance. Suwanai has a round, beautiful sound and perfect technique, devoid of unnecessary mannerisms. She did not try to move us ​"by force" but simply devoted herself completely to the music and let the notes do their work. [….] Truly lovely playing"
(OPUS Magazine, May 2018)
"This superb composition in four parts, which constantly solicits the violin, is played by Akiko Suwanai, who, through her wide sound, ensures its virtuosity and true warmth, in music written with great harmonic knowledge and constant melody."
(Concerto.net, October 2017)
"Akiko Suwanai may be small in stature, but in no way did this impact on her ability to create a big sound or tackle complex, virtuosic passages. The way she approached the [Korngold's Violin Concerto] opening with warmth, depth, and beauty, giving it such spine-tingling clarity, made one immediately realise that this was a very impressive soloist."
(Cut Common Magazine, April 2017)
"Hearing Akiko Suwanai play Mendelssohn's E minor Violin Concerto made one realize that this wonderful work's virtues are often taken for granted – the skilfully contrived transitions and the precise balance between lyricism and dynamism. Suwani's lithe playing, refulgent tone and impeccable taste ensured that those qualities received their due."
(Norman Stinchcombe, Birmingham Post, October 2016)
"Unfailingly assured and polished"
(Peter Dobrin, Philly.com, April 2016)
"…It was her sheer warmth and communicative skills that made the difference. In the Larghetto Suwanai again let the music breath unhurriedly: there was an improvisational quality in her playing, a gentle poetry that was most moving. In the finale she brought a joyous quality to the triple rhythm: in her hands the music had a dance-like nature."
(Alan Sanders, Seen and Heard International, February 2016)
"Akiko Suwanai is, moreover, a superb soloist in the Violin Concerto. She plays with a swirling virtuosity which, in a perfectly natural way, works alongside the objective harshness of the work, and you can hear the free-spirited thinking described by Carl Nielsen as the glorious boundaries of our freewill. ​"It demands you to listen, look, think, be silent, weigh and choose."
(Magnus Haglund, Göteborgs-Posten, June 2015)
"The poco adagio was sublime… Her Nielsen was pure virtuosity (oh, the cadenzas!)… Suwanai has reached the top level of artistry and here in Asturias we have been lucky enough to witness her ascent during these past six years."
(Diana Diaz, La Nueva Espana, April 2015
"The orchestra seemed to wrap itself around soloist Akiko Suwanai, a wonderful player who seemed rather more wonderful with the Philadelphians framing her."
(David Patrick Stearns, Philly.com, May 2014)