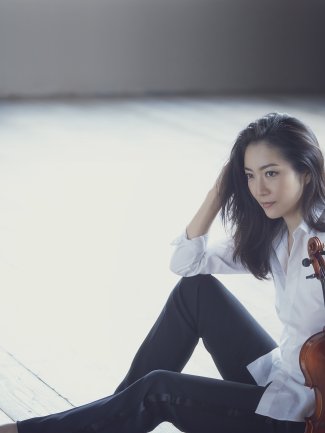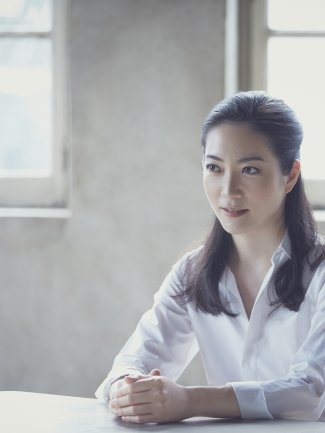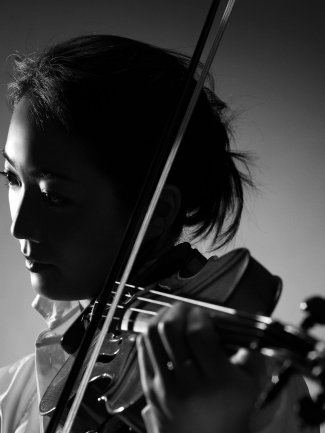 "Akiko Suwanai, a tall, imposing violinist of striking stage presence, raised her bow for a sombre, intense descent of notes at the start: this was big-boned, noble playing, with its rhythmic life taut and rigorous."

(The Times)
Praised by The Times for her ​"noble playing, with its rhythmic life, taut and rigorous," Japanese violinist Akiko Suwanai was the youngest ever winner of the International Tchaikovsky Competition in 1990. Since then she has enjoyed a flourishing international career and appears regularly with celebrated maestros and foremost orchestras across the globe.
This season Akiko Suwanai debuts with the Staatskapelle Dresden and Peter Eötvös performing his iconic violin concerto Seven. She also performs in Berlin and goes on tour to Japan with the Rundfunk-Sinfonieorchester Berlin and Vladimir Jurowski and debuts with Helsinki Philharmonic Orchestra and Susanna Mälkki. Other 2018/19 highlights include Yomiuri Nippon Symphony Orchestra with Sylvain Cambreling, Orchestre National du Capitole de Toulouse with Klaus Mäkelä and Japan Philharmonic Orchestra with Pietari Inkinen. In addition, Akiko Suwanai opens the newly launched EUPHONIE Festival in Warsaw with the Polish National Radio Symphony Orchestra and Lawrence Foster and closes the Bratislava Music Festival with the Slovak Philharmonic and Eivind Gullberg Jensen. In November 2018, Akiko Suwanai joins prestigious Long-Thibaud-Crespin International Violin Competition in Paris as the Jury member.
Show More

An extremely keen chamber musician, Akiko Suwanai enjoys fruitful and longstanding collaborations with several artistic partners. In 2018/19, she concludes a 3-year Beethoven residency at Kumho Art Hall in Seoul with Yoko Kaneko. Summer months see Akiko Suwanai performing chamber music programmes with other world-renowned musicians at the Martha Argerich Festival in Hamburg, and Chamber Music Festival in Rosendal founded by Leif Ove Andsnes.

In recent years, Akiko Suwanai has established collaborations with Bamberger Symphoniker and Detroit Symphony Orchestra. She performed with Orchestre de Paris and Paavo Järvi, Valery Gergiev and The Mariinsky Orchestra, Hong Kong Philharmonic and Lawrence Foster, Gürzenich-Orchester Köln and François-Xavier Roth, Israel Philharmonic Orchestra and Gianandrea Noseda and The Philadelphia Orchestra and Pablo Heras-Casado.

Akiko Suwanai performs on the Stradivarius ​'Dolphin' violin from 1714, one of the most famous violins known today and previously owned by Jascha Heifetz, which has been kindly loaned to her by the Nippon Music Foundation.
"Although the work [Max Bruch's Violin Concerto No. 1] suffers from having been played endlessly, it was a wonderful performance. Suwanai has a round, beautiful sound and perfect technique, devoid of unnecessary mannerisms. She did not try to move us ​"by force" but simply devoted herself completely to the music and let the notes do their work. [….] Truly lovely playing"
(OPUS Magazine, May 2018)
"This superb composition in four parts, which constantly solicits the violin, is played by Akiko Suwanai, who, through her wide sound, ensures its virtuosity and true warmth, in music written with great harmonic knowledge and constant melody."
(Concerto.net, October 2017)
"Akiko Suwanai may be small in stature, but in no way did this impact on her ability to create a big sound or tackle complex, virtuosic passages. The way she approached the [Korngold's Violin Concerto] opening with warmth, depth, and beauty, giving it such spine-tingling clarity, made one immediately realise that this was a very impressive soloist."
(Cut Common Magazine, April 2017)
"Hearing Akiko Suwanai play Mendelssohn's E minor Violin Concerto made one realize that this wonderful work's virtues are often taken for granted – the skilfully contrived transitions and the precise balance between lyricism and dynamism. Suwani's lithe playing, refulgent tone and impeccable taste ensured that those qualities received their due."
(Norman Stinchcombe, Birmingham Post, October 2016)
"Unfailingly assured and polished"
(Peter Dobrin, Philly.com, April 2016)
"…It was her sheer warmth and communicative skills that made the difference. In the Larghetto Suwanai again let the music breath unhurriedly: there was an improvisational quality in her playing, a gentle poetry that was most moving. In the finale she brought a joyous quality to the triple rhythm: in her hands the music had a dance-like nature."
(Alan Sanders, Seen and Heard International, February 2016)
"Akiko Suwanai is, moreover, a superb soloist in the Violin Concerto. She plays with a swirling virtuosity which, in a perfectly natural way, works alongside the objective harshness of the work, and you can hear the free-spirited thinking described by Carl Nielsen as the glorious boundaries of our freewill. ​"It demands you to listen, look, think, be silent, weigh and choose."
(Magnus Haglund, Göteborgs-Posten, June 2015)
"The poco adagio was sublime… Her Nielsen was pure virtuosity (oh, the cadenzas!)… Suwanai has reached the top level of artistry and here in Asturias we have been lucky enough to witness her ascent during these past six years."
(Diana Diaz, La Nueva Espana, April 2015
"The orchestra seemed to wrap itself around soloist Akiko Suwanai, a wonderful player who seemed rather more wonderful with the Philadelphians framing her."
(David Patrick Stearns, Philly.com, May 2014)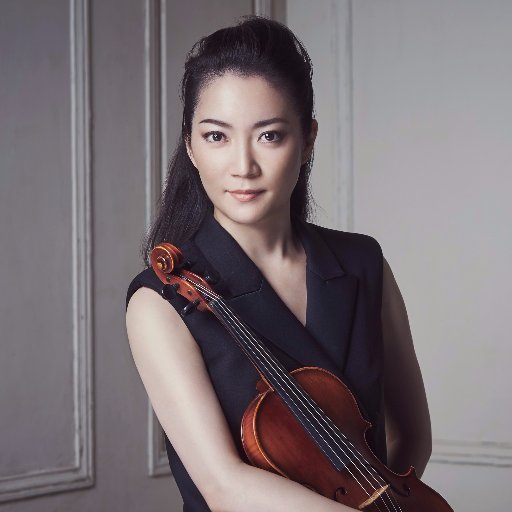 Akiko Suwanai
Esa-Pekka Salonen Vn C with Jonathan Webb & Orchestra Sinfonica Nazionale della RAI tonight. Direct on Radio RAI 3 at 20:30.
26 Jan