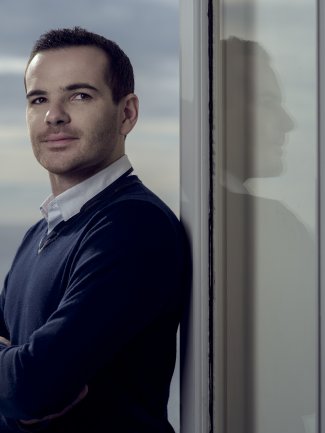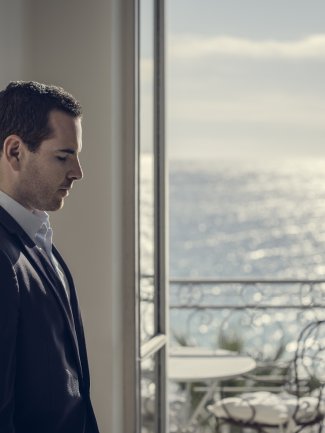 Lionel Bringuier
Conductor
Artiste Associé: Opéra de Nice
Lionel Bringuier has already travelled extensively across the globe at the invitation of symphonies, chamber orchestras and opera houses, and in the 2021/22 season he continues the position of Artiste Associé in his home town with Opéra de Nice. This unique appointment gives him the opportunity to curate a series of special programmes which he will also conduct, and to invite several of his closest musical partners, including Alina Pogostkina, Khatia Buniatishvili and Nicolas Bringuier.
Very well-known across Europe, most recently having served as Music Director of the Tonhalle-Orchester Zürich (2014 – 18), Bringuier has held previous posts at the Orquesta Sinfónica de Castilla y León in Valladolid, the Orchestre de Bretagne and Ensemble Orchestral de Paris. The 2021/22 season will feature concerts with Orquestra Simfònica de Barcelona, Tokyo Symphony Orchestra, Orchestre Symphonique de Montréal, Orchestre National de Belgique, Dresdner Philharmonie, Orchestre National de Lille and Houston Symphony Orchestra.
Over the past decade, Bringuier's work across North America has developed a strong relationship with the Los Angeles Philharmonic, as well as the orchestras in Cleveland, Philadelphia, Boston and San Francisco, as well as the New York Philharmonic. He has also worked extensively in Asia, conducting the Tokyo Symphony regularly and working with the Seoul and Malaysian Philharmonics. In 2019 he returned to Australia with a programme of Russian music with the Sydney Symphony Orchestra and conducted a French programme with the West Australian Symphony Orchestra in Perth.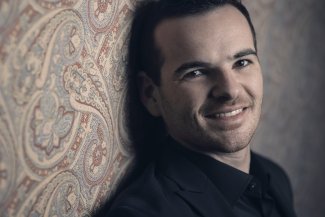 Bringuier regularly collaborates with Yuja Wang, with whom he has recorded the Ravel Piano Concerto for Deutsche Grammophon as part of a complete cycle of the composer's works. Other recordings include Chopin with Nelson Freire (DG) and Saint-Saëns with Renaud Capuçon and Gautier Capuçon (Erato) who are also regular partners. He works closely with some of the finest instrumentalists in the world, including Lisa Batiashvili, Anne-Sophie Mutter, Yefim Bronfman, Emmanuel Ax, Leif Ove Andsnes and Janine Jansen.

Bringuier comes from a family of musicians and studied cello and conducting at the Paris conservatoire, winning the prestigious International Besançon Competition for Young Conductors only a year after graduating. He cares passionately about education, outreach, and developing the careers of emerging conductors and soloists. In September 2020 he served on the jury of La Maestra, the first international conducting competition for women, and continues to work with local schools in his home town of Nice to introduce children to classical music and orchestral experiences.

Bringuier was named a Chevalier de l'Ordre National du Mérite by the French government, and has been lauded with the Médaille d'or à l'unanimité avec les félicitations du jury à l'Académie Prince Rainier III de Monaco and the Médaille d'or from the City of Nice.
"Here, the discourse is constantly relaunched and reinvented: from the first to the last second, we find ourselves captivated or even bewitched by the intensity of Lionel Bringuier's interpretation… At the end of the concert, after an ovation of nearly ten minutes, one can only hope for a prompt return of Lionel Bringuier in the Belgian capital with this excellent national orchestra which he knew how to galvanize and inspire."
(Bachtrack, November 2021)
"The Tchaikovsky was balanced at the other end of the program by Rachmaninov's Symphony No 2, in an expansive reading by Bringuier. The conductor unspooled Rachmaninov's long-breathed melodies with an eye for the big picture, carefully building the first movement to the storm of swirling strings and thundering brass and percussion at its climax. The Scherzo, infused with the darkness of the Dies irae chant, sparkled with horns and racing strings, while the slow movement was achingly romantic, Bringuier once again deftly pacing the climaxes, before dispatching a celebratory finale."
(Limelight Magazine, 2019)
"Lionel Bringuier was a sensitive partner during the concerto and led an invigorated reading by the SSO of Rachmaninoff's Symphony No. 2 in E minor, with woodwind and horn solos of richly-coloured clarity."
(The Sydney Morning Herald, 2019)
"With Ravel's ​"Valses Nobles et Sentimentales," Bringuier further flashed his Ravel credentials. The conductor took some of the waltzes at daringly slow tempos that dripped with sensuality while exulting in the swaying swing of the opening waltz. Bringuier had the help of the L.A. Phil's jazz-minded soloists pouring on the bluesy slurring in Gershwin's ​"An American in Paris." Three saxophonists were forwardly balanced in the central homesick blues section that gave it a Paul Whiteman-like period sound. Elsewhere, Bringuier made infectiously jaunty work of Gershwin's fast walks through the French capital."
(Los Angeles Times, 2019)
"Bringuier took the stage briskly, without fuss, and wearing an immaculately tailored suit and big smile. He plunged immediately into Albert Roussel's ballet-pantomime ​"The Spider's Feast," drawing from the orchestra a huge palette of dewy, subdued colors, delicately shaded. Bringuier's gestures on the podium are big but never excessive. He communicated changes of tempo and meter precisely, and the musicians seemed to follow him effortlessly, in the subtlety of his musical imagery and the absolute mastery of his craft, Bringuier's conducting brings to mind the great Pierre Monteux."
(The Washington Post, 2019)
"Bringuier, who as a Ravel specialist has repeatedly demonstrated a special flair for shaping tonal color, also knows how to conjure up with Rimsky-Korsakov all the richness of sonority from the dazzling score."
(Thomas Schacher / Neue Zürcher Zeitung, 2018)
"Bringuier does not seek out the message, the great gesture or the originality: he builds, he guides, he directs while knowing how to let the musicians express themselves. He keeps the building upright by attaching itself to the foundations — splendid articulation, powerful and lively string basses — and the colors — winds are alert and free to sing while taking risks, always assumed."
(Alain Lompech / Bachtrack, 2018)
"If there was a link between the concerto, Dutilleux's Métaboles and Ravel's Daphnis and Chloé Suite No 2, it was in the transparency of the sound achieved under Bringuier, whose debut this was with the LSO. The ecstasies described by Brahms, Dutilleux and Ravel are distinct, and were beautifully individuated by the French conductor."
(The Times, 2018)