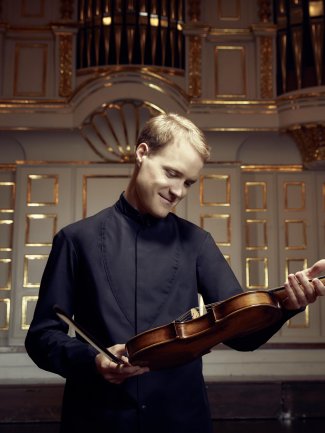 ©
Photo: Andreas Hechenberger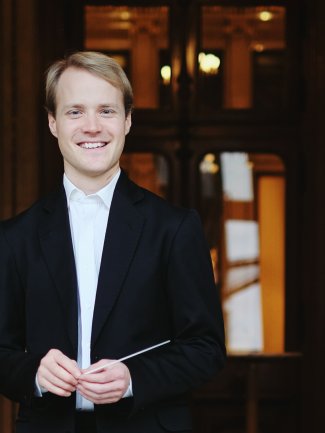 ©
Photo: Benjamin Morrison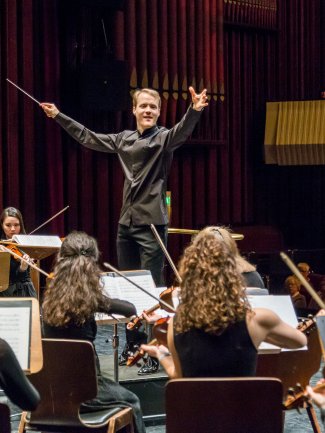 ©
Photo: Melanie Stegemann
Christoph Koncz
Conductor
Chief Conductor: Deutsche Kammerakademie Neuss am Rhein
Principal Guest Conductor: Les Musiciens du Louvre
Highly versatile 32-year-old musician Christoph Koncz enjoys a wide-ranging international career as a conductor, violin soloist, chamber musician and principal violinist of the Vienna Philharmonic.
Christoph Koncz is rapidly establishing himself internationally as a conductor. His conducting debut at the 2013 Salzburg Mozartwoche was followed by concerts at such prestigious venues as the Berlin, Cologne and Munich Philharmonie, Vienna Konzerthaus and KKL Lucerne as well as at the Salzburg Festival. In 2017, Christoph Koncz made his US conducting debut with the Memphis Symphony and conducted the Tonhalle-Orchester Zürich in a masterclass with David Zinman. He made his subscription debut at the Cologne Philharmonie with Concerto Köln in June 2018 and took the Orchestre Métropolitain de Montréal on tour in March 2019. During the ongoing season Christoph Koncz will make his opera debut at the Berliner Staatsoper Unter den Linden (Gluck: Orfeo ed Euridice) and appear for the first time with the Orchestre de la Suisse Romande (Tchaikovsky, Brahms) and the Hong Kong Philharmonic (Schubert, Weber, R. Strauss). He will return to the Philharmonia Orchestra London and conduct the Royal Northern Sinfonia's New Year's Concerts.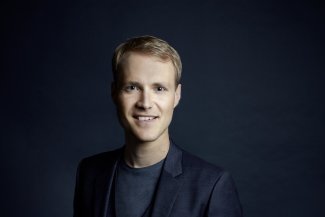 Christoph Koncz is in his second season as Chief Conductor of the Deutsche Kammerakademie Neuss am Rhein and will perform with the orchestra at the Concertgebouw Amsterdam (Mendelssohn, Beethoven). He has recently been appointed Principal Guest Conductor of the renowned French period instrument ensemble Les Musiciens du Louvre, with whom he has recorded the complete Mozart Violin Concertos on the composer's own violin for the first time.

Born in 1987 in Konstanz into an Austrian-Hungarian family of musicians and raised in Vienna, Christoph Koncz received his first violin lesson at the age of four and entered the Vienna University of Music only two years later. At the age of just nine, he received worldwide acclaim for starring as child prodigy Kaspar Weiss in the Canadian feature film The Red Violin, which won an Academy Award for Best Original Score.

In addition to his violin studies, he also enrolled in the conducting class of Mark Stringer in 2005. Master classes with Daniel Barenboim and Daniel Harding further enriched his musical education. Much in demand as a chamber musician, his musical partners include Leonidas Kavakos, Joshua Bell, Vilde Frang, Renaud Capuçon, Antoine Tamestit, Kim Kashkashian, Gautier Capuçon, Andreas Ottensamer and Rudolf Buchbinder.

In 2008, at the age of twenty, Christoph Koncz was appointed principal second violin of the Vienna Philharmonic, a position he has held since. He plays the 1707 ex Brüstlein violin by Antonio Stradivari on generous loan by the National Bank of Austria.
Gallery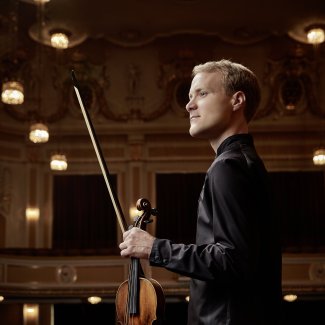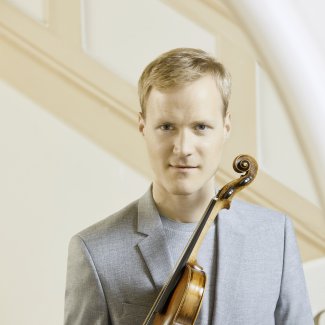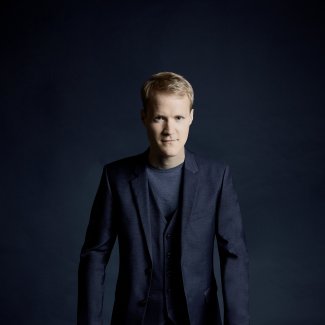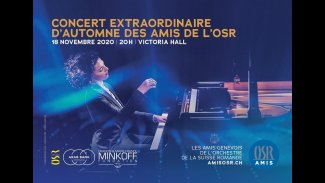 OSR - Concert d'Automne des Amis de l'OSR 2020
© OSR - Orchestre de la Suisse Romande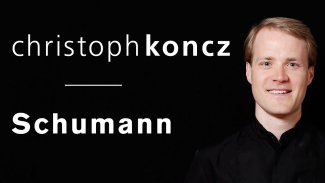 Christoph Koncz | Schumann: Overture, Scherzo and Finale
© Christoph Koncz
"Conducted by heart and delivered with conviction and enthusiasm by the musicians, Brahms' 2nd Symphony unfolded in beautiful sound clarity."
(Le Temps, Nov 2020)
"If I could own only one set of the Mozart violin concertos, this would be it."
(Terry Robbins, The WholeNote, December 2020)
"In the second part, Brahms' Second Symphony impresses more thanks to the young Christian Koncz…a conductor to follow!"
(Crescendo Magazine, November 2020)
"The Neussers love their orchestra and are already worshiping the charming young man…who elicited some beautiful phrases, filigree structures and a wonderfully silvery string tone from the Viennese classics with a very organic approach."
(Das Orchester, May 2020)
"Christoph Koncz's conducting can be described as ​"breathtaking" without exaggeration."
(RP Online, Feb 2020)
"His extremely precise conducting could be admired right from the start of Beethoven's overture to his only opera ​'Fidelio': He carried the intimate opening theme all the way up to the crisp ending of the stormy victory anthem."
(NGZ Online, 12 January 2020)
"Christoph Koncz, the smile of music. The conductor's temperament burst out in Schumann's little symphony, which does not bear the title correctly. Koncz's gestures are clear, enthusiastic; he supports and encourages the musicians, stimulating by example the lyricism of the Opening and the energy of the Final. […] In this piece as on stage, and
probably in life, Koncz smiles at the music. […] With a lot of common sense, Koncz operates by accumulation of energy, almost placing the Second Symphony of Brahms in an extension of the First, in a great movement of ​"post-Beethoven symphonic liberation" culminating in a radiant finish. Christoph Koncz will return to Montreal. That's for sure!"
(Le Devoir, Canada, March 2019)
"Rapturous applause. Christoph Koncz was a sensitive and stylistically confident conductor in both concerts. With Mozart's Parisian symphony (KV 297), the young Viennese conductor showed how transparent a Mozart symphony can sound. He had all the wind players mix their colours into the overall sound and made all the string parts audible in a distinct way. In Schubert's 3rd Symphony in D major, he was completely in his element and his joy in conducting was transferred to the whole orchestra. Consequently, he succeeded in delivering an interpretation full of youthful freshness, liveliness and lightness, a real celebration of music. Huge applause for this captivating conducting. We can only hope to see Christoph Koncz on the podium in Jena again soon."
(Ostthüringer Zeitung, Germany, March 2016)
"Simply brilliant. Christoph Koncz fascinates with an incredible presence, sends impulses in all directions, communicates perfectly with the Academy of St Martin in the Fields, and combines virtuosity with enormous expressive potential."
(Der Bund, Switzerland, December 2005)