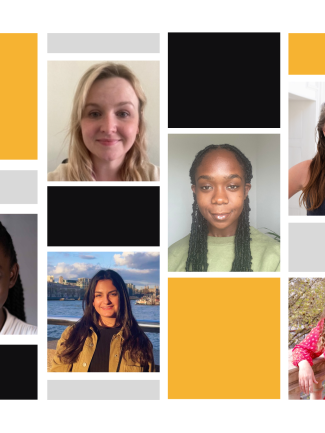 Get to know… Administration
6/10/2023
Get to know the people who keep everything running like clockwork behind the scenes
Nichole Burley-Burton, Associate Director: People and Operations
My passion for music began when I started to learn how to play the Clarinet in Primary school. I was fascinated with how each piece invoked a different emotion in me, and I was eager to learn more and more. My Clarinet tutor was the real hero of my journey; he was a supporting arm who encouraged me to believe in my own abilities.
After graduating from University, I decided to travel across Europe; while doing so, I joined local ran orchestras and continued to play music, which introduced me to rich new cultures, people and fantastic food!
On my return from travelling, I started my career in Human Resources (HR); I worked in the Retail sector, Digital and Not for Profit, before joining the Education Sector. Here, I met wonderful people, including music teachers; alongside my HR career, I was regularly involved in tutoring young clarinettists, where I tried to embody the skills of my tutor from many moons before.
In June 2017, I joined HarrisonParrott as an HR Manager; I was elated to join a company that, for the first time, mixed my passion for music alongside my career. Joining the team allowed me to gain greater insight into the ​'behind the scenes' mechanics and attend some absolutely fantastic concerts. Since joining HarrisonParrott, I have been promoted to Associate Director: People and Operations, running a small team that supports the full group to continue doing the amazing work they do every day.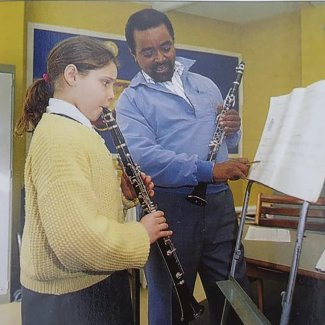 Lissy Kelleher-Clarke, Head of Artist Operations
&

Digital Transformation at HarrisonParrott, and Manager: HarrisonParrott Foundation

Lissy is the Head of Artist Operations and Digital Transformation at HarrisonParrott and the Manager of the HarrisonParrott Foundation. She graduated with a BA(Hons) in Music from Nottingham University in 2011 and, via a short stint in management consulting, subsequently began a career in artist management at IMG Artists. Following a decade working in artist management, she recently completed her MSc(Dist.) in Cognitive Neuroscience and Psychology of Music from the University of London. Lissy's research interests comprise barriers and enablers to young people's participatory music and wider arts engagement. It has been a long-held dream of Lissy's to marry two of her great passions: Music and Data Science. As Head of Artist Operations and Digital Transformation at HarrisonParrott, Lissy is extremely happy to bring data analytics practice into her work and encourages data-driven thinking as part of an holistic approach to artist management. Outside of her work with HarrisonParrott, Lissy continues to conduct action research, volunteers in her community for arts organisations, is an avid runner and fitness fanatic, and all-round lover of the great outdoors.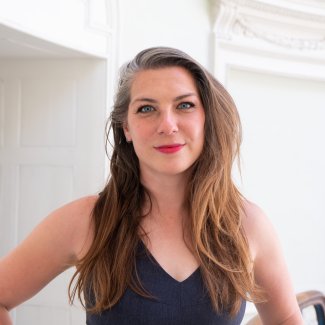 Claire O'Hagan,
HR

&

Operations Coordinator

I first developed a passion for music when I started learning clarinet and taking singing lessons in primary school. I continued playing and singing throughout school and joined the Ulster Youth Orchestra. Coming from a small community in Northern Ireland meant that I was able to be part of many community choirs and I loved performing traditional Irish music in local festivals and competitions.

After leaving school I continued playing clarinet and singing as a hobby and enjoyed exploring a range of different music genres and going to concerts in Liverpool where I moved to for university.

I entered the world of work as a retail manager before moving to London to work at Battersea Dog's home where I worked as an Operations Manager – a role which encompassed both people and operational management as well as behaviourally assessing and rehoming rescue dogs. Strangely enough, this role helped me continue my interest in music as it was often used as a calming and training tool for dogs spending time in the kennels! This role also sparked an interest in supporting people within the workplace after 9 years at Battersea I decided to make the leap into working in HR.

I was interested in working for HarrisonParrott due to my interest in the arts and after finding out more about the culture and goals of the company at my first interview, I knew it was the right place for me. I have been working as a HR and Operations Coordinator here for 6 months now supporting new and current employees in front line HR queries as well as coordinating the day-to-day operations of the company.
Anna Rodrigues, Legal
&

Business Affairs Associate

I entered the world of music as a chorister at Winchester Cathedral where I sang until the age of 17. I performed in a range of contexts including CD recordings, broadcasts, tours and two concerts at the BBC Proms: a production of Bach's St Matthew Passion with the Berlin Radio Choir, Berlin Philharmonic Orchestra and Sir Simon Rattle directed by Peter Sellars, and with Danish National Symphony Orchestra and Radio Choir and Fabio Luisi. In 2013 I was honoured to sing in the choir at the funeral of Sir John Tavener at Winchester Cathedral. My love of singing made it clear that my future would be in the music industry.

I was subsequently a member of the National Youth Choir, and a choral scholar at King's College London. I completed my undergraduate degree in Music while working as a concert usher at St John's Smith Square and in the volunteer production team of Dartington Music Festival. I joined HarrisonParrott as an Artist Coordinator in 2018 and worked, later as an Associate Artist Manager, for brilliant artists such as Jean-Efflam Bavouzet, Nicolas Altstaedt, Truls Mørk, Klaus Mäkelä, Pekka Kuusisto, and Gil Shaham.

During the pandemic I was keen to expand my skill set and began part-time postgraduate studies in Law. In June 2023 I was delighted to become HarrisonParrott's Legal & Business Affairs Associate and Trainee Solicitor. In this role I support General Counsel, working in contract, intellectual property, and company law. I am also the recently appointed Charity Secretary of the HarrisonParrott Foundation, and I am excited to support our charity's endeavours in this way.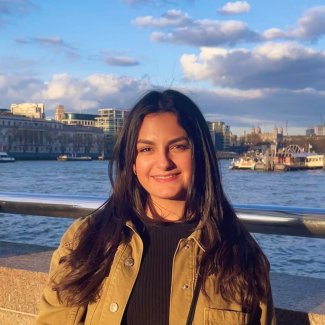 Tiffany Uwatse, Intern: Receptionist, Office administration
&

Facilities

Music has always been my guiding star. From the tender age of five, when I clumsily plucked my first guitar strings, to now as I begin my journey of learning the violin, my passion for music has remained unwavering. My journey through the realm of music has been a kaleidoscope of experiences. Each musical landscape has gifted me with invaluable insights into the intricate language of melodies, harmonies, and rhythms.

My previous work experience is similar to my journey through music that is, it is kaleidoscopic in its nature. In all my previous posts I made sure to keep one thing constant and that was ensuring there was a core element of interacting with people.

Upon moving to London, I came to appreciate the arts more as I realized I was in the perfect city to do so. June 2023 saw the opening of an intern position at Harrison Parrot in the Human Resources and Operations department. I was honoured to have been offered the job upon completion of interviews and start a role that would allow me to combine my love for music and people.

Becoming a part of this team allowed me to develop a newfound appreciation for the music industry, awarding me valuable insight to the day to day operations of such an industry as well as access to amazing opportunities including attendance at some of the most exciting concerts in the country.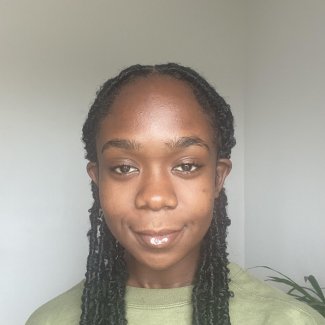 Gabrielle Quintin-Sey,
PA

and Artist coordinator

My love for music began at age 7, when I started singing at school and church. I have always loved the way music brings people together, which is why I particularly enjoy experiencing music in a live setting. I think being a part of the praise and worship team at church ignited that flame.

As my desire to learn more about music grew, I discovered a passion for songwriting, which led me to start teaching myself guitar at the age 15. I started to take performing more seriously when I attended the Brit School of Performing Arts. I learnt a lot from attending this school, it not only edified my eagerness to study music but gave me many opportunities to express myself through many different art forms such as dance, theatre, and media. After my time at the Brit School, I decided to focus on pursuing music further by studying Popular Music at Goldsmiths university.

Before working for HarrisonParrott, I worked in education for 7 years as a Dance teacher and mentor working in schools across London. Although I found great joy in teaching, I had always wanted to learn more about what happens behind the scenes in the arts. Through creating my own music and managing a solo music project, this interest became stronger, which is how I gravitated towards applying for a job at Harrison Parrott. I'm thrilled to be working for Harrison Parrott as PA and Artist Coordinator, supporting the Associate Directors and Artist Coordinators. My future hopes are to build and develop my career in Artist Management, Creative Programming, and Production.