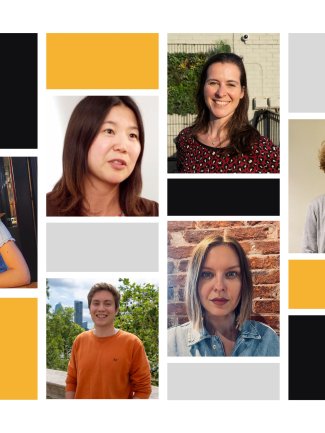 Get to know… Artist Management
7/7/2023
We are delighted to introduce you to our final group of artist management colleagues.
Teodora Masi, Associate Director
My passion for music started at an early age: we always had Radio 3 playing during meals (although my father's dislike for contemporary music was sometimes louder than what was being broadcast), and my mother used to go to concerts at least once a week. At age 6, I started playing the piano and going to concerts with my mum and at least one representative of my huge collection of stuffed animals.
I hadn't seriously thought about working in music until, aged 17, I interned at the Arena di Verona and fell in love with the hustle and bustle that goes on behind the curtains. I decided to learn more about music and got admitted to Milan's Conservatory for Composition. My parents, concerned about a career in music, advised me to study something ​"more solid", so, at the same time, I was admitted to the Bocconi Business School, where I graduated in Cultural Management. I then obtained a master's degree in Performing Arts Administration at New York University and worked at the Metropolitan Opera's HR department for 18 months.
Upon returning to Italy, I stumbled into artist management a bit by chance, where I worked as an assistant at two vocal agencies. My desire to explore the world brought me to London in 2012, where I joined IMG Artists. Having worked for half its roster and most of its managers in 2017, I joined HarrisonParrott. In the past 6 years, I had the privilege and pleasure to work with top artists as well as developing the career of young talents.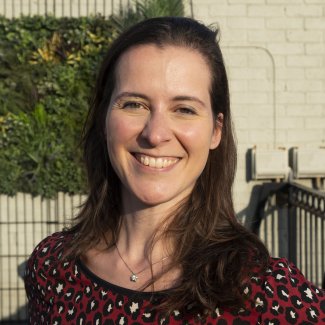 Brooke Newton, Artist Coordinator
I had my first piano lesson when I was 4 years old, so in my formative years, I could read sheet music better than English! As a music scholar at school, I completed ABRSM Grade 8 Flute, Voice and (almost) Piano before turning 18. I then went on to study BMus Music at Royal Holloway, University of London, where I developed a passion for theory and analysis, specifically harmony and tuning systems. I always knew that performance was not my forte, so I set my sights on artist management rather early on. The summer prior to my final year, I was the summer intern at YCAT.
I graduated in 2020 at the height of the pandemic, so my music career plans were put on hold. I spent that year setting up a home organisation business. In 2021, I joined Schott Music as the Promotions Intern, before starting as an Artist Coordinator at HarrisonParrott in January 2022, where I work with a range of incredibly talented conductors, instrumentalists and composers, currently including Daníel Bjarnason, Gustavo Gimeno, Kent Nagano, Víkingur Ólafsson and Aziz Shokhakimov.
Having always loved various genres of music, I enjoy arranging and playing chart songs on the piano, attending both pop and classical concerts, travelling, and organising!
Elliot Samphier, Artist Coordinator
I wouldn't say I was born into the most conventional musical family, although my mum was in a local big band, performing on the saxophone and clarinet. My dad would no doubt claim that he could keep a steady beat on the tambourine. Saying this, listening to music has been a constant since childhood; open to a whole range of genres, with a particular fascination to music from the 1960s and 70s.
My own journey in music began when I was seven, learning the violin. From there, my passion for the violin grew, but so did my passion for performance, taking on the piano and for a brief period, thinking I could play the drums, acoustic and bass guitar. Local competitions in Jersey and the youth orchestra inspired me to explore performing even further, which led to my studies at the Royal Northern College of Music, completing a BMus in Performance on the Violin.
My time in Manchester was incredibly memorable, and although my passion for performing has not dwindled, my studies allowed me to discover many sides of the industry, leading to my first job with the BBC Philharmonic as an Assistant Librarian. From there, I made the brave jump to the ​'Big Smoke', having several roles with the Philharmonia in the Library department and Stage Management. With a few years of industry experience, Artist Management was a career path that I wanted to pursue; joining HarrisonParrott in January 2021 as an Artist Coordinator, working closely with some of the world's leading instrumentalists and conductors including Angela Hewitt, Leila Josefowicz, Riccardo Minasi and John Adams.
Outside of classical music, I enjoy writing songs, having released a few singles during the pandemic. Outside of music altogether, I am a keen home-cook and thoroughly enjoy running, having competed in several 10ks and Half Marathons – I hope to complete my first Marathon in 2024!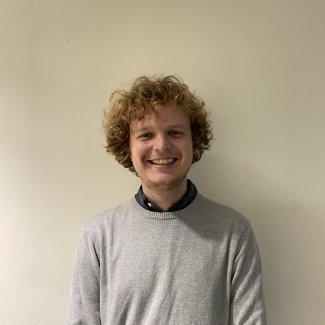 Yukiko Shishikura, Senior Artist Manager
Music and dance have helped me broaden my experience and to meet so many interesting people in my life. I grew up in a small town in Japan and moved to the US alone to study at 15. I could not speak English, but my activities with the school orchestra and concert band helped me make friends and learn English. Music really helped me find ​'my place' in school. At Oberlin College, I majored in East Asian Studies and African-American Studies with a focus on West-African dance. After joining the African dance group, I performed for local communities, including prisons, and I also travelled to Brazil, Senegal and the Gambia. From these experiences, I've learned how much music and dance can influence people's lives.
Prior to HarrisonParrott, I worked in the programming department at Lincoln Center in New York for six years. In 2012, I moved to London to join HarrisonParrott. Aside from working for two wonderful Japanese artists, Sayaka Shoji and Mari Kodama, I work as an HP representative for the Japanese market. We have over 100 concerts by HP artists in Japan every season from instrumentalists to touring orchestras. I enjoy introducing our artists and projects that are not yet known in Japan and seeing how music brings people together.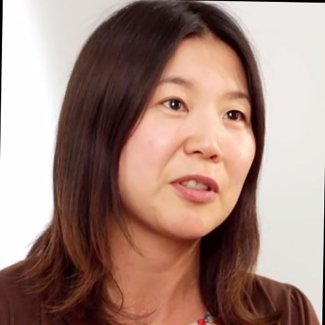 Anna Ustynyuk, Associate Artist Manager
From a young age, I have always wanted to work in the music industry. To help achieve my goal, I completed a double degree at the Gnessin Academy of Music in Piano and Music Management in Moscow, Russia. Since graduating, I have had an incredible opportunity to build my career as a Producer at the Golden Mask National Theatre Award and a Tour Manager of various Golden Mask Performing Arts Festivals in Russia, Eastern Europe and Israel.
Relocating to London and enrolling in a Music Business Management MA course in September 2020 became an ambitious and challenging decision for me. My journey at HarrisonParrott started in May 2020 with an Internship, when I was given a chance to make my first steps in Artist Management by working alongside a brilliant artist, Behzod Abduraimov. At HarrisonParrott, I have also met wonderful colleagues who significantly contributed to my studies in New Classical Music.
After graduation, I continued collaboration with HarrisonParrott in the role of an Artist Coordinator, working with Jarvi and Santtu-Matias Rouvali. As an AC I was responsible for supporting artists on tours worldwide, working with promoters and venues, managing contracts and overseeing schedules. Since January 2023 I started focusing more on artists' career development. I was promoted to Associate Artist Manager in July 2023. I am thrilled to continue my development in Artist Management, building trusting relationships with my artists and establishing strong connections with presenters all around the world.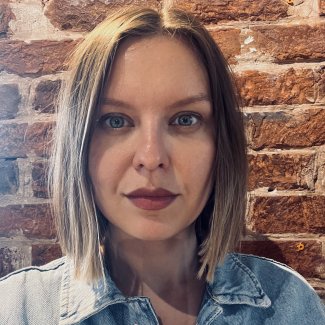 Jakub Watrobski, Artist Coordinator
My first experience of music beyond the radio was sitting in on my sister's piano lesson at the age of 4, having a drawn out argument with my soon-to-be teacher about the fact that a three-octave scale is actually six octaves … she started teaching me not long after. I did also start with the violin, but after four years decided it was definitely not for me (in the words of my physiotherapist, whoever invented the violin is history's greatest sadist). I have three siblings who played violin, clarinet and oboe, but any attempts to practise together usually descended into apocalyptic chaos.
I studied my BA in Music at York, as a pianist and second-study percussionist, with a focus in my final year on the relationship between analysis and performance. Unfortunately, any dreams I had of pursuing performance as a career were shattered when I suffered a wrist injury, stopping me from any practise and forcing me in a different direction. After a brief hiatus from the music world, in which I worked as a video editor and social media manager for a boutique media agency, I decided I had to return to the industry in some form, and all the exposure and immersion to music that comes with it. Artist management seemed the perfect choice!
My role is an Artist Coordinator, which means I am responsible for most necessary engagement logistics on the artist's side, such as contracts, visas and travel. There is never a quiet moment in this job — every single day brings with it a new challenge, a different obstacle, a unique situation to be solved and overcome. And of course, you have the opportunity to attend interesting concerts and spend time with astounding artists!