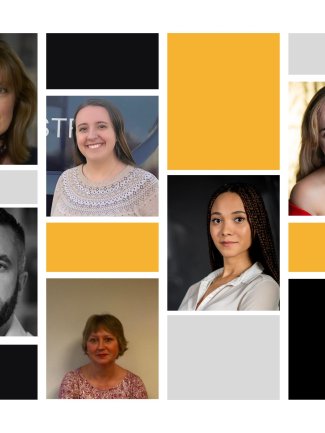 Get to know… Artist Management
24/2/2023
HarrisonParrott is very proud to introduce some of our Artist Management team
Morgan Bair: Artist Coordinator
Being born into a family of musicians, I sat in on rehearsals and attended concerts for as long as I can remember. My father conducts our local amateur orchestra in the states, and as a child, I was entranced by the musicians, especially the concertmistress. My parents started me with piano lessons and dance classes at age five, but neither stuck and instead I started the violin at age seven. I continued to study the violin throughout my childhood and time at school, playing in a variety of ensembles including a student quartet.
During my time with the quartet, we performed for many local events, including two art shows run and hosted by the first lady of Maryland. Though my father coached and promoted the quartet, I took the role of reading contracts, scheduling our rehearsals, and managing our social media. These tasks sparked my interest in music management and led me to pursue a career in the classical music business.
I came to the UK for my bachelor's degree and stayed to complete my master's degree in Classical Music Business, which led to an internship with the English Chamber Orchestra. This internship provided me with experience in people management, event planning, and music librarian work.
I started at HP in April 2022 as an Artist Coordinator, primarily working with Conductors and Pianists. In my role, I work on the logistic aspects of the artist's engagements including contracts, visas, travel, and other duties. The job is extremely varied, and never gets boring as two days are never the same!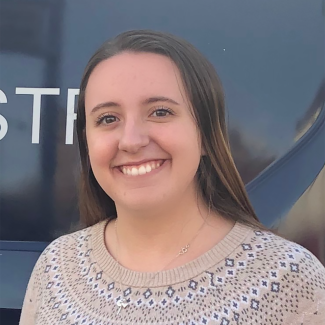 Jane Brown: Director, Artist Management
I started learning both piano and violin at the age of 8 and my passion for the violin, in particular, grew through orchestral playing – I was lucky enough to have two good youth orchestras locally. Growing up in south London, I went to concerts at the Fairfield Hall very regularly – in those days, all the London orchestras visited regularly – and I quickly ​"graduated" to attending London concerts with friends (from orchestra !). I was a Young Friend of the Philharmonia and attended many rehearsals and concerts – following conductors like Vladimir Ashkenazy and Esa-Pekka Salonen (whose London debut I attended) in the mid-80s. At Birmingham University, I transferred my allegiance to the CBSO – attending Simon Rattle's performances pretty much every week. I also developed a strong interest in contemporary music at this time. After I graduated, I worked for a very small agency in south London – continuing my avid performance attendance; and moved to IMG in the early 1990s. My extremely varied portfolio included work on the newly formed IMG Records, a piano series at the Wigmore Hall, festivals at Sudeley Castle and Hampton Court, arena concerts for the likes of Placido Domingo and Montserrat Caballe, some private events (including the naming of a Shuttle train by Caballe which involved a quick trip over the Channel in a Lear jet !) and assisting on the management of Shirley Bassey… I joined HP in 1994 to work alongside Lydia Connolly and became a director in 2001 and continue to manage a portfolio of instrumentalists and conductors.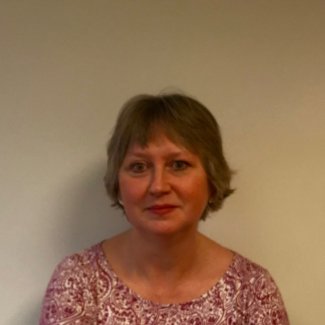 Polly Byron-Green: Artist Coordinator
Growing up on the Isle of Wight, and earning myself a scholarship to study at the prestigious Chetham's School of Music aged 17 (first studying singing, oboe and piano) led me to study and earn a BMus First Class Honours degree in classical singing (Soprano) at Trinity Laban Conservatoire of Music & Dance, under the tutelage of Joan Rodgers C.B.E. (covering repertoire and roles in German, French, Italian, Russian, Czech, and more).
I have amassed a wide range of performance experience during this time — highlights include: performing live on BBC Radio 3 as a member of Chetham's Chamber Choir on Suzy Klein's ​'In Tune' programme (Stoller Hall), performing alongside the Royal Philharmonic Orchestra and The King's Singers, conducted by John Rutter (Bridgewater Hall); performing Haydn's Creation under the baton of Paul McCreesh; performing in engagements, as a member of the National Youth Choir of Great Britain, and many more.
As well as this, I am experienced in organising my own concerts, which led me to start as an Artist Coordinator. In parallel, I am also a versatile singer and songwriter, having received a scholarship to perform in National Youth Music Theatre's Hunchback of Notre Dame and Jordan Li-Smith's The Boy Who Sailed the Ocean in an Armchair, and I am looking forward to releasing my own upcoming original debut album.
I started at HP in September 2022 as an Artist Coordinator, primarily working with Conductors and Instrumentalists. In my role, I support and work on logistical aspects of the artist's engagements. I love dealing with the artists, anticipating their needs, being one myself.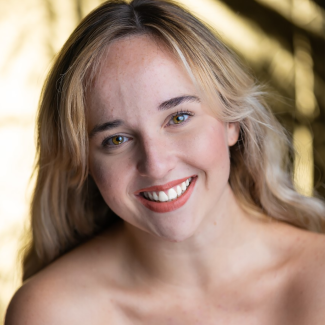 Iarlaith Carter: Associate Director, Artist Management
My first musical experience was lessons on the tin whistle in the local football club's changing rooms on a Friday night – the combination of traditional Irish music and the smell of freshly churned mud (we started straight after one of the training sessions) still stays with me. After that I took up the flute (traditional) and piano and violin (classical), eventually ending up at Trinity College Dublin for my musicology degree, alongside instrumental studies at the Dublin Conservatory of Music and Drama and conducting studies at the Royal Irish Academy of Music, Canford Summer School and Accademia Chigiana in Siena.
After deciding that a performance career was not for me, I worked on various projects at the Royal Irish Academy of Music and the Festival of Music in Great Irish Houses. With this administrative experience under my belt, I moved to London in 2002 to work for Robert Gilder & Co and joined HarrisonParrott in 2008 as Senior Artist Manager, being promoted to Associate Director 2 years later.
Over the last 15 years, I have worked with singers, instrumentalists and conductors, now with a special focus on conductors. In December 2018, I moved to Hamburg and it is always a pleasure to see so many HP artists at the Elbphilharmonie, Staatsoper and Laeiszhalle.
Lydia Connolly: Director, Head of Artist Management
HarrisonParrott has been my professional home since, a week after completing a Music degree at Oxford University, I was offered " a job for the summer and we'll see how it goes …". Working alongside many of the world's greatest artists has been a joy, a passion and a privilege for over three decades and now mentoring the next generation of talented managers within HarrisonParrott is a very important focus for me. I am also extremely grateful for the opportunity to serve as trustee of the HarrisonParrott Foundation and on the Artistic Advisory Board of the Lisa Batiashvili Foundation. In all of these roles I am committed to nurturing talent, creative partnership and advocating for diversity, equity, inclusion and accessibility.
I am a Board Director and Head of Artist Management with HarrisonParrott. I am a Licentiate of the Royal Academy of Music (violin) and alumna of the Strategic Leadership Programme at Saïd Business School, Oxford. I have been a Board member of the International Artist Managers' Association and I speak regularly at industry conferences and seminars including IAMA, ABO, Women in Music, Southbank Centre, Institut Francais and Classical:NEXT. I am honoured to be invited to work with students and young music industry professionals worldwide including the ABO's ​"Find Your Way" programme, Tri-Borough Music Hub and the Accademia Stauffer, Cremona. I have additionally been a panellist for the Global Leaders Program and for La Maestra — Taki Alsop Speakers Forum.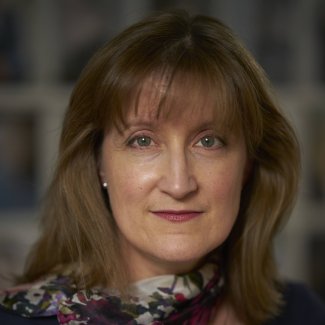 Jennyfer Fouani: Artist Coordinator
My love of music started at a young age, with singing and dancing being an integral part of my life from the age of two. My family had differing opinions on what path to take with my talents — my grandma suggested ballet school, while my parents recognized my musical abilities and enrolled me in a music school in my hometown of Warsaw, Poland. I started playing the piano at seven and then added the flute at ten, which quickly became my passion. I competed in various international competitions and was awarded scholarships to further develop my skills. I eventually earned a Master's degree from The Chopin University of Music and worked as a professional flautist performing as a soloist and with ensembles and orchestras.
As I continued to explore the classical music world, I found myself drawn to the managerial side of things. I pursued a post-graduate degree in Cultural Management at the Warsaw School of Economics and landed my first job as a Project Manager at The Krzysztof Penderecki Center for Music in Poland. In 2021, I joined HP as an Artist Coordinator with the London office. While I'm permanently based in Berlin, thanks to the possibility of working remotely, my job allows me to support our roster of artists during concerts and projects in this city. I'm privileged to work with some incredibly talented conductors and soloists including Nicolas Altstaedt, Martin Fröst and Lionel Bringuier.

I still love to dance, cook, and practise yoga in my free time. I also enjoy travelling and discovering new places, which is made even more exciting by the opportunity to attend amazing concerts.