GET

TO

KNOW

…

HARRISONPARROTT

Munich
27/1/2023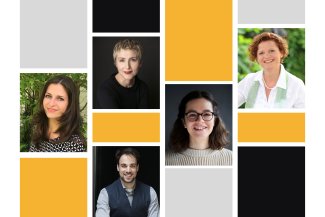 HarrisonParrott is very proud to introduce our Munich Office team
Sabine Frank: Director
&

Managing Director

HP

GmbH

I have been Managing Director of HarrisonParrott GmbH in Munich since its foundation in 2005. Strategic career planning remains my focus, and I have had the privilege to guide many emerging artists, and several, with multi-faceted talents, along well-chosen musical paths. The Munich team of twelve is based in Haidhausen and I lay great store in welcoming HP artists to the agreeable surroundings of what is the French quarter of the city. I am a consultant for the award-winning TONALi organisation in Hamburg and remain a regular jury member, advising next-generation musicians. I read music, musicology and history at the University Munich and University of London. My previous positions include Chief Editor BBC Music Magazine German Edition and Label Manager of RCA Red Seal at Bertelsmann Music Group.
Sofie Grimm: Artist Management Intern
My passion for music began as a small child in a family of musicians where every child started playing an instrument by the age of 4. My parents took my brothers and me regularly to concerts with the Münchner Philharmoniker, BRSO and the opera in Munich. As a teenager, I had my own opera subscription, through which I regularly heard many renowned conductors such as Kirill Petrenko and Zubin Mehta. After playing the violin for 10 years, I switched to the viola because until today I am more fascinated by the darker sound. Besides the school orchestra, I played for years in the Youth Orchestra of the Bayerische Staatsoper, in chamber orchestras and played a lot of chamber music with friends. In my free time, I still play viola for orchestras in Munich.
After graduating from high school, I worked as an au pair for a family with six little boys in Boston for a year. I am currently studying business administration at LMU Munich.
Since 2022, I have worked for Tamara Stefanovich and Martin Grubinger at HarrisonParrott.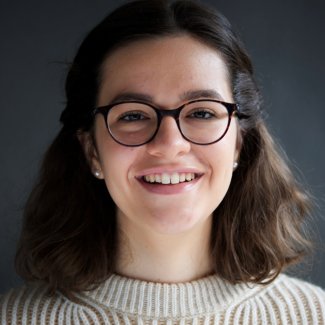 Johanna Hofem: Associate Artist Manager
Born into a family of musicians, music was always part of my life. Besides singing all the time, guess-the-composer was a beloved game when listening to a radio broadcast, and also naps in concert halls and opera houses are all part of my childhood memories.
As a teenager, I decided to study German and Japanese to distance myself from the professional musical environment — only to realise that I couldn't do it without music. Now, it's wonderful that I have found my professional home in this company surrounded by music and music enthusiasts.
During my twelve years at HarrisonParrott, I mainly helped Jörg Widmann to manage his four professional lives and allowed him as much time as possible for making music and composing within the unfortunately limited 24 hours per day. This includes coordinating appointments, interview and personal requests, programme and contract negotiations, and hotel and flight booking.
I am also in charge of the Goldmund Quartett and Noa Wildschut, and used to work for Alina Pogostkina, Christoph Poppen, Martin Grubinger, Anu Tali and Ariel Zuckermann.
The modern world of work allows me to work from Taiwan, where I moved a half year ago because of my husband's profession. That way, I not only get an insight into life and the musical world here, but in the long run I can hopefully also become a mediator between these two worlds.
Martin Horbach:

Assistant Artist Manager
With my mother being a professional cellist and my father enjoying playing the piano, I was surrounded by music early on in my life. I eventually took trumpet lessons and stuck with it, although the drums were a strong competitor. After playing in the school Big Band and the youth orchestras of Munich Philharmonic and the Bavarian State Opera – a highlight was playing a concert conducted by Kent Nagano when I was 15 – I went to Innsbruck to study the trumpet. I love the limits of things and studying the trumpet with everything it involves – practice, masterclasses, concerts, auditions – was really something I couldn't miss.
Now I am still making music, playing both solo literature and orchestra concerts in and around Munich. I especially enjoy playing the piccolo trumpet and baroque literature, probably something I picked up listening to my mother playing continuo parts over and over in my childhood. Through all of this, my interest in planning and managing rehearsals, meetings and concerts grew, and I added musicology and culture management to my studies in Munich and Berlin. In music, it's a small world, and to be able to connect all the people involved in bringing a concert to life is just a wonderful thing.
I joined HarrisonParrott as an Assistant Artist Manager in October 2022 after working at Bundesmusikverband in Germany. I am working now for Aivis Greters, Eldbjørg Hemsing, Matilda Lloyd (trumpet power!), Vivi Vassileva and Lukáš Vondráček; managing calendars, logistics and engagements of this excitingly diverse list of artists!
In my spare time, I enjoy drinking coffee (lots!), and playing sports and video games from time to time, which have a whole new world of music to offer!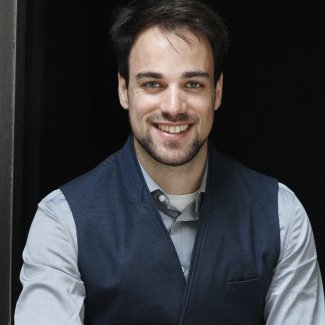 Nadja Saborova:

Associate Artist Manager

When I was 10, my family emigrated to Germany where I received my high school degree and, subsequently, studied classical guitar with Prof. Joaquín Clerch graduating with a thesis in musicology under the guidance of Prof. Andreas Ballstaedt at Robert Schumann Hochschule Düsseldorf.
Driven by a passion for music and armed with two suitcases and my guitar, I dared to take a step into the unknown in search of adventure as I relocated to London with my partner. I became a member of HP in 2013. After two exciting, wonderful, and most fulfilling years in London, I returned to Germany to continue working jointly for both HP GmbH and HP Ltd from the companies' Munich office.
A very special honour was being entrusted with the work for Vladimir Ashkenazy — ​"the father of our firm" — as Jasper Parrott says, during the 7 years up to Maestro's resignation from public performances in early 2020.
Following my promotion to Associate Artist Manager, I have had the privilege to work for Pierre-Laurent Aimard, Sol Gabetta and Patricia Kopatchinskaja. Other artists on my roster I had the joy to support over the years include Yulianna Avdeeva, Christoph von Dohnányi, Francesco Piemontesi, Elim Chan and Andrey Boreyko. I also had the pleasure of accompanying the Philharmonia, BRSO, and the I, Culture Orchestra on some of their tours in 2014 and 2015 as the Tour Manager.
Outside of work, I love spending as much time as I can with my 2‑year-old son.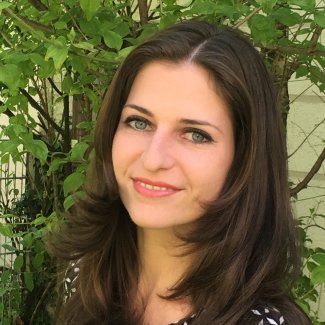 Karin Schwarz-Feyhl: Associate Director


I was appointed Associate Director at HarrisonParrott in March 2021 and work with instrumentalists, conductors and composers. I joined the HarrisonParrott Munich office as an Artist Manager in 2010, and was employed as Associate Artist Manager at the HarrisonParrott London office from 2006 to 2008. Prior to these positions I first gained experience in Artist Management at Concerto Winderstein in Munich.
I studied International Cultural and Business Studies at Passau University and graduated with a Master's Degree, and accompanied my studies with internships with the London Philharmonic Orchestra and at the Salzburg Easter Festival. In my Master's Thesis ​"From Hugo von Hofmannsthal to Gérard Mortier – The Salzburg Festival idea through the ages" I worked on the development of the Salzburg Festival idea from 1920 until 1997.
Born in Salzburg, I started playing the violin at the age of seven and have performed in various youth and student orchestras in Austria and Germany.
I am a certified Positive Psychology Practitioner, a Professional Mentor and Systemic Coach. I like hiking, am a music and cinema enthusiast and coffee addict.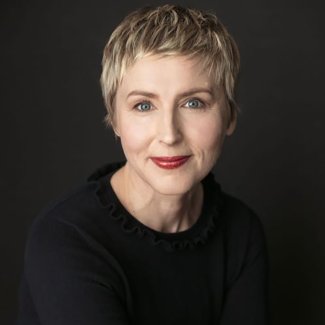 Gabriele Setzwein: Executive Assistant
After two long years of dreaming to learn the violin, I began violin lessons at the age of five with a wonderful teacher who let me take part in lots of musical experiences. Sadly, not being able to pursue a career with the violin, I followed my second passion of working with children/​adults and took a diploma in social education work. During my study period, I discovered, together with my husband and some friends, the Orchestergemeinschaft München-Andechs e.V., the symphonic orchestra (SOMA), a chamber orchestra (Camerata Andechs) and Herbstakademie, for students and interested non-professional musicians.
After graduation, I worked at the first (and only) Ludwig Musical Production at Füssen as a project manager, and at MünchenMusik as an AAM for several years before I started my family with two lovely children, and created my own business as a family coach and trainer of postgraduate pedagogical employees. Then, after nearly ten successful years of being self-employed, I went back into the music business and joined Sabine Frank at HP Munich team as her EA in 2017.
Running the Munich office as part of the worldwide HP family, together with Sabine Frank, is a wonderful, positive and challenging experience alongside my support of Hörtnagel's Polling concerts and the exciting sporting careers of my two children.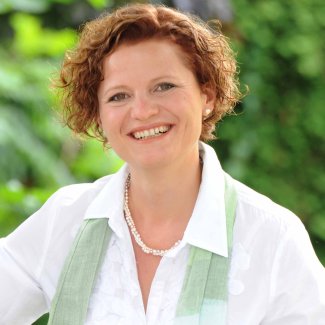 Maria Wagner:

Assistant Artist Manager
My passion for music was awakened as a small child when I went to concerts in the Leipzig Gewandhaus and the Leipzig Opera, which my parents and grandparents took me to. I later went to a music high school and learned singing, and playing the flute and piano. With the school choir, we were winners of international competitions and toured a lot. After graduation, I decided to pursue a career ​'backstage'.
I studied International Cultural and Business Studies in Passau and Paris, then did my master's degree in Music Management at the Musikhochschule in Munich. Internships have taken me to the Bayreuth and Salzburg Festivals.
During my studies, I was able to hear the concerts at the Munich Philharmonic almost every evening. Afterwards, I liked to go to jazz clubs to end the evening with even more music. Previous professional positions from 2013 were Concerto Winderstein and the KünstlerSekretariat am Gasteig.
I started at HarrisonParrott Germany in 2022 and work for conductors and pianists. Currently, I'm Assistant Artist Manager for Anu Tali, Benjamin Schmid, Bertrand Chamayou and Christoph Poppen.
Personally, I use Munich as a base camp for mountaineering and skiing with my twins and my husband.