Get to know… HarrisonParrott artist managers
9/11/2022
The HP Board is very proud to introduce our company's next generation of young managers
Each individual within this talented group has been with the company for several years and has been encouraged to develop their skills and experience in house – something of a tradition at HP where many of our senior colleagues have built their careers within the organisation. These recent promotions truly reflect the company's core ethos and values – and we thought it would be helpful to give our colleagues the opportunity to share a little background information about themselves here.
Elise Jennings: Artist Manager
My life in music and the wider arts world started at a young age with the piano and ballet, picking up the clarinet (badly and thankfully not for long), singing and musical theatre along the way, as well as gaining a great appreciation for jazz. I went on to study piano at Royal Welsh College of Music and Drama, and after graduating it seemed only natural to want to look after professional musicians, swapping one keyboard for another, whilst continuing to play for enjoyment.
After beginning my career in artist management in 2013 at CLB Management, I moved to HarrisonParrott in 2015 to be an Assistant working with conductors including Sakari Oramo, Santtu-Matias Rouvali, Edo de Waart and violinist Janine Jansen. Once I was promoted to Associate, I was predominately organising recital tours working with pianists Stephen Hough, Angela Hewitt and violinist Leila Josefowicz whilst continuing logistics for others. I've been an Artist Manager since 2019, and I've continued in my new capacity working with Alexei Volodin, Leila Josefowicz and Edo de Waart, as well as having added Anu Tali, Stephen Waarts, Sergei Dogadin, Christopher Warren-Green and Javier Perianes to my list.
Outside of the music world, I am passionate about making cocktails and I'm fascinated by the history and creation of different drinks!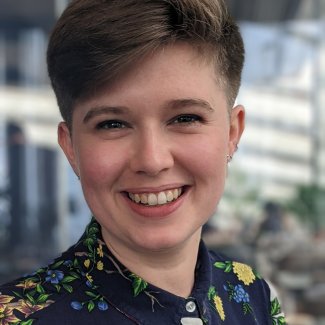 Alice Jones: Associate Artist Manager
My love of singing began with the encouragement of my, appropriately named, primary school music teacher, Ms Sharp. A few years later I was singing as a Cathedral chorister and continued choral and chamber singing throughout school and my time at university. My interest in opera (particularly Italian opera) developed during a year living and studying in Parma, where I was inspired to research and write my undergraduate thesis on the operas of Verdi.
I now sing regularly with the London Symphony Chorus (LSC), of which I am Chair of trustees and directors, performing regularly with the London Symphony Orchestra (at the Barbican and on tour) and the best conductors in the world. Highlights have included Beethoven's Christus am Ölberge with the LSO and Sir Simon Rattle on tour; Mahler Symphony No.8 with the Nederlands Philharmonisch Orkest/​Marc Albrecht at the Concertgebouw; and Mahler Symphony No.2 at the BBC Proms.
I joined the HarrisonParrott Vocal team in 2018 as an Artist Coordinator (AC) having previously worked at the Royal Opera House, Covent Garden. As an AC I was responsible for Vocal department marketing mailouts and social media and supported managers with the logistics and administration for a list of Vocal Artists. I was promoted to Associate Artist Manager in March 2021, taking on responsibility for contract negotiations, management of engagements and general oversight of schedules for the artists on my roster including Pene Pati, Mari Eriksmoen, Karita Mattila and Camilla Tilling.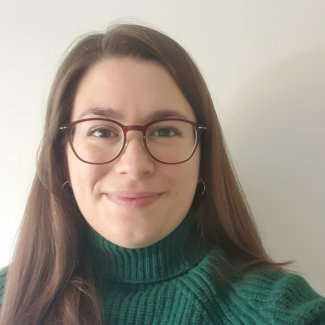 Alice O'Reilly: Artist Manager
I grew up in a musical family with professional classical singers for parents. I followed them during concerts and tours and I always loved being the ​'person backstage' and supporting them in any way possible. This made me keen to work directly with artists: I felt I could be useful to them outside of the stage. I studied History and History of Arts/​Archaeology and have a Masters in Arts Management from La Sorbonne University in Paris. I played the clarinet until adulthood and now continue to enjoy classical music by singing in multiple choirs. I worked in arts administration and event production before joining HarrisonParrott. I have worked in France, Australia, Nigeria, the UK and I am now based in Yaoundé, Cameroon, with my British diplomat husband and our two daughters.
I have been at HarrisonParrott since May 2016, starting as an Artist Coordinator working for the likes of Behzod Abduraimov, Víkingur Ólafsson and Paavo Järvi. I was promoted to Associate Manager in January 2018. At this time, I especially enjoyed helping to build the career of the Latvian accordionist Ksenija Sidorova.
In March 2020, I left HP to move to Cameroon with my family. Thanks to the possibility of working remotely, I started again at HP in July 2022, this time as an Artist Manager. I am currently looking after a number of artists on the HP roster. I love helping them to better manage their musical career and fulfil their dreams. I really enjoy sharing ideas with promoters around the world and building relationships — essential for me to better support our artists.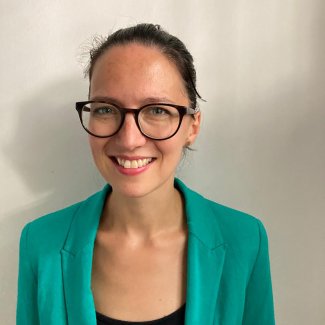 Marissa Pueschel: Artist Manager
My earliest musical memory is dressing up at the age of 3 as Donna Elvira from Don Giovanni. My love of music grew when I later took up the piano and then the oboe, and I was lucky to be a member of the National Youth Orchestra, playing under conductors such as Sir Colin Davis and Gianandrea Noseda. After completing a BA degree in Music at Oxford University, I did a Masters in Performance on the oboe at the Royal College of Music in London. My first job was at White Label Productions, where I rose to become an Editor for various record labels including Warner Classics and Opus Arte, and before joining HarrisonParrott I spent a year studying at BPP Law School where I completed the Graduate Diploma in Law. I continue to play in orchestras when possible, and my passion for opera continues to this day!
I joined HP in 2016 as an Artist Coordinator; I became an Associate Artist Manager in 2019 and then an Artist Manager in 2020. Artists I have worked for over the years include John Adams, Stephen Hough, Oliver Knussen, Hannu Lintu, Susanna Mälkki, Sakari Oramo and Xian Zhang.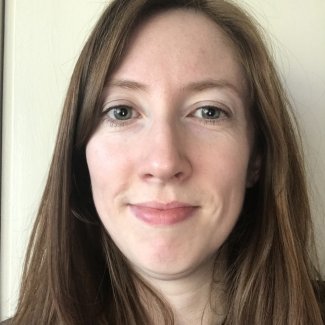 Maja Rath: Associate Artist Manager
Born and raised in Poland, I moved to Germany with my family at the age of 11 where I received my high-school diploma as well as a Bachelors and Masters degree in Music. At Hannover University of Music, Theatre and Media I studied for an Interdisciplinary Bachelor's Degree with singing and conducting as the main subjects. In my Masters degree, with a focus on Music Education, I also studied philosophy and German. During my degree, I managed the student orchestra and the department of choral and orchestral conducting alongside Prof. Frank Löhr at the Music University and worked voluntarily in logistics and touring management at Hannover Chamber Choir. My passion for music management brought me to London where I worked as Project Assistant at a music education charity HMDT Music before joining HarrisonParrott. I still enjoy active musicianship as a singer and soloist as well as concert manager at Coro, London Chamber Choir.
My journey at HarrisonParrott started over 3 years ago when I was given the opportunity to pursue my special interest in the artist management field, working with artists such as Sakari Oramo, Hannu Lintu, Alban Gerhardt, Timothy Ridout, Esther Yoo, Christoph Koncz, and Maurizio Pollini in the UK. I enjoy working with artists and presenters to develop and maintain relationships all over the world. With great support from my managers, artists and colleagues I was able to develop my career and am now looking after artists in a managerial capacity. I continue to build long-lasting co-operations with promoters with a special focus on my native Poland.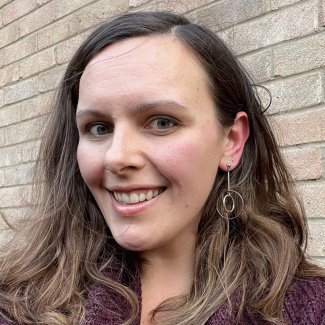 Katya Walker-Arnott: Artist Manager
As the child of two concert pianists, music has been an inescapable part of my life since birth. Throughout childhood I studied the clarinet, ultimately joining the National Youth Wind Orchestra of Great Britain, and as a student developed a passion for choral singing: at Cambridge, I was a choral scholar at Selwyn College Chapel Choir, and on moving to London I joined the newly-formed Cantus Ensemble (memorable experiences include a 50-strong performance of Joby Talbot's ​'Path of Miracles', complete with strobe lighting and dry ice!) Over the long university summers, I ushered at Wigmore Hall and Dartington International Summer School, where my interest in arts administration first took root. Before joining HarrisonParrott, I held administrative positions at Philharmonia Orchestra, ENO and the National Opera Studio, alongside occasional side-projects including co-editing an opera guide with the late, great librettist and translator Amanda Holden.

I joined HP in August 2019, initially working closely with Jasper Parrott on artists and projects. More recently, I have taken on a more managerial role with an eclectic roster of exciting musicians, including conductors, a saxophonist, a guitarist, and a coloratura soprano. I derive particular satisfaction from being able to creatively identify opportunities for my artists and working out how to carefully choreograph a season. I thoroughly enjoy music-making in all its forms – and I'm very proud to play a role in making it happen.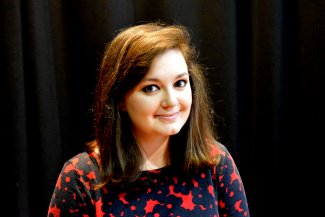 Camilla Walt: Artist Manager
My passion for music began at a young age with membership of the Junior Chorus of the CBSO, where among other works, I have fond memories of recording Mahler's epic Symphony No.8 with the CBSO and Sir Simon Rattle. Alongside this, I learned to play the oboe and enjoyed playing in an orchestra throughout my teens. I went on to study music at The University of Leeds and following my degree began working within the vocal team at Askonas Holt. I still enjoy singing, and perform regularly as part of a chamber choir in London. Prior to joining HP in 2017, I spent a year working and living in New York as part of a post-graduate business programme where I specialised in Event Management.
I've been with the company for approaching 6 years, beginning initially as an Artist Coordinator on maternity cover and working in large part alongside Iarlaith Carter for Kent Nagano and then subsequently for Patricia Kopatchinskaja. I was promoted to Associate Artist Manager after two years and then to Artist Manager in July 2022. My list has evolved over time, but I've had the chance to work with a breadth of artists (and attend some fantastic concerts!) whilst I've been working at HP.