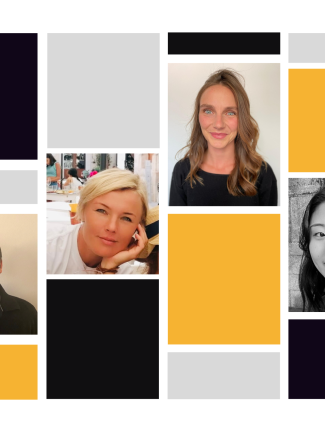 Get to know… Paris

&

Madrid
2/6/2023
We are delighted to introduce you to our Paris and Madrid colleagues
François Guyard: General Manager
HP

Paris

I have been General Manager of HarrisonParrott SAS in Paris since its foundation in 2018, now with a wonderful team of five strategically located in the heart of Paris – right at the confluence of the Philharmonie, Opera Bastille and Theatre des Champs-Elysées. We represent a select international roster of first-class instrumentalists and conductors while being very much involved in numerous special, and consultancy projects. I've been a classical lover since my teenage years, and also a jazz pianist for almost thirty years. After graduating in History at La Sorbonne University, I started my career at Universal Music (ECM label) before joining Jacques Thelen and then Solea Management agencies, where I had the privilege to look after both emerging and established artists. Last, but not least, I am also the happy father of two wonderful children, 8 and 4 years old.
Yeijin Park: Intern Artist Coordinator
Growing up in Seoul, South Korea, I decided to move to France four years ago to pursue studies in cultural management and work in the music industry. If someone asks me why I came to France, I would say that my passion for music led me to a new chapter in my journey.
My parents have always been big music fans, enjoying various genres such as rock, folk and occasionally classic as well. Since my mother used to sing and play the guitar and cello on weekends, I was inspired to pursue my interest in music, dedicating six years to learning piano. When I played the piano for a choral competition at my high school in Seoul, I realised that I loved being a part of the stage. This experience fuelled my desire to work in the music industry.
My professional experience has been marked with various career paths, such as a junior accountant, volunteer, and art field intern as I made the moved from Korea to France. Finally, I joined the HP France office as an Intern Artist Coordinator last March. It is a great pleasure to explore the universe of classic music and to learn how to work with international interlocutors. I am happy to see how this internship enriches my journey!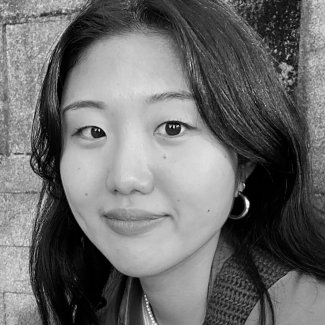 Maarja Saue: Associate Artist Manager

As far as I remember the music has always been a big part of my life, I would say essential even. I can hardly live without it.
I have a somewhat musical memory – while hearing a certain melody, a piece or a song which I have at some point heard in the past, it brings me immediately back to the moment and the same state of mind or feelings I had at that time, very strongly and very clearly (so that it can almost be upsetting in certain cases, but mainly it fills me with even more happiness I already have in me).
Everybody in my family has played an instrument or at least sang, except my father, who despite being a great music lover, has absolutely no sense of rhythm or capacity to sing in tune, but it doesn't stop him (or maybe somebody should? Haha kidding! His passion for music is just contagious).
I went to music school and played the piano from the age of 6 until 14 in a small town in the South of Estonia where I was born. Teenagers are not always the sharpest pencils in the box and now my biggest regret is that I didn't continue after receiving my diploma with a commendation letter. I was not bad at all. But it's never too late, so as of November last year, I started to take the piano lessons again and oh how good it feels!
Life (read: a french jazz musician) brought me to Paris. And then some years later it brought Paavo (Järvi) into my world as well – I was his personal assistant for almost 7 years when he was the musical director of Orchestre de Paris. What an incredible journey it was. I heard so much music, I learnt about music and life itself, about people and respect and also about humour (so much humour!).
After he left Paris, it made sense for me to join the HP team (with whom I had previously constantly been in contact), to support François Guyard who had opened an office in Paris. There is lots of artistic coordination as part of my role, but I am aiming to ensure more of my role is as an associate artist manager.
There is one thing I understood from those years next to Paavo: I am completely unable to take my artists as a ​'work'. It's beyond that. Human and humanly relationships drive me, people fascinate me and it also goes to my colleagues and everybody with whom I am working.
Good people and good music (and maybe, just maybe, sometimes some wine — we live in France after all) – does the trick.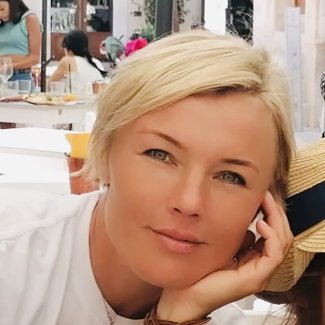 Marie Strubé: Senior Artist Manager
I trained as a violinist as a child, and then joined a youth choir as a teenager in France. Music has always been a key part of my life.
After studying Business in Canada, I worked at Orchestre de Paris and Mezzo TV as an intern. I then took an Arts and Cultural Management Masters at King's College London and started an internship at Askonas Holt, in the Singers Department. I joined HP in 2015, as a PA and Artist Coordinator. Eight years later, I am working now as a Senior Artist Manager and look after five artists and a chamber music ensemble.
Federico Hernandez: Associate Director, Artist Management
My life has been music. My parents were big classical music fans, and I had the chance to listen from their early stages to the great musicians of the century, including Rostropovich, Richter, De la Rocha, Giulini and Celibidache. As a teenager, I became a rebel and started to flirt with avant-garde music and heavy metal. I studied both piano and musicology.
As a young adult, I always wanted to work in music, and I was lucky to have the chance to grow up with the great artists of our time. I worked first with Gonzalo Augusto as an artist manager and learned much from him. Then I had the great opportunity to work as an Assistant to the Artistic Direction of the Spanish National Orchestra with Josep Pons. I have worked for nine years at HarrisonParrott, first in London, and currently, we are starting the new office in Madrid because we believe that both Spain and Latin America are full of talent!
I am a happy, not-so-young adult with a hobby in his work, and work which is his hobby.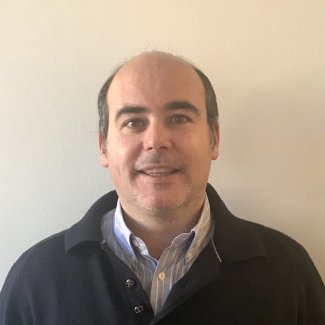 Astrid Boissier: Artist Coordinator
I could have started my text by saying that my discovery of the classical music occurred when I started playing violin at a young age, but that wouldn't have honoured the role played by the French Republican Guard.
My dad being responsible for the communication and logistical organisation of its orchestra and army choir. I followed him everywhere and I will never forget the excitement generated around a concert, and the emotion it created in me as a young girl.
That's probably the reason why, when I had to choose an internship to complete my master's degree in Institutional and Political Communication, I entered the French Institute for the Franco-German Fund in Berlin, where I was in charge of development for contemporary music; this was the very first step into what will become my professional music journey. Very soon after that, I took on the role of Mission Officer for the executive board at the Philharmonie de Paris, where I stayed for five years. I am very proud to have worked for such an institution of excellence that constantly works for cultural democratisation.
Hungry for new experiences, I decided to move to Madrid in 2020, where I joined the HarrisonParrott Madrid office as an Artist Coordinator. In this new role, I acquired new skills by contacting internationally renowned artists daily. Helping in the set up of their concerts and artistic projects all around the world confirmed my conviction: music, in all its forms, is a tool for citizenship, exchange and sharing.