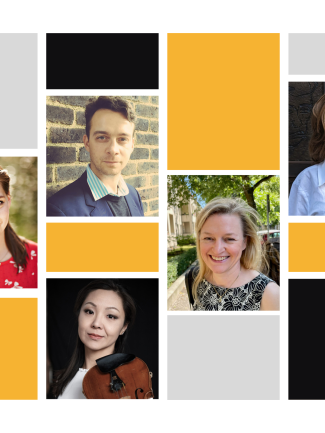 Get to know… Arts Partnerships

&

Tours, and Dance
18/9/2023
Meet some of our busy colleagues in Arts Partnerships & Tours, and Dance
Viola Frankenfeld, Associate Director
With a degree in psychology in her pocket and a passion for classical music, Viola decided to start working for a concert agency in Münster in the late 90ies where she gained her first experience promoting concerts. In 2001 she moved to London to work in the orchestral touring department at IMG Artists, returning to Germany in 2004 to join Andreas Schessl's MünchenMusik. In 2012, Viola joined HarrisonParrott to become an Associate Director in the Tours department. Since then she has been touring all around the world with international orchestras and world-renowned conductors and instrumentalists. Viola also leads on consulting for symphony orchestras where one of the main areas is the orchestra's international presence and touring strategy. If not on tour or visiting the London office, Viola lives in Munich with her family. She is a keen sailor and skier, likes to hike in the mountains and enjoys fine food and wines.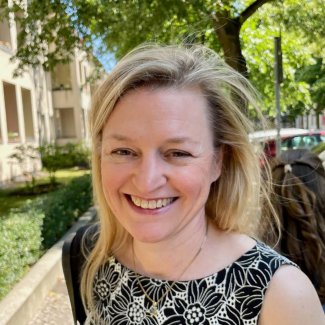 Arna Jónsdóttir, Manager
Music has been part of my life for as long as I can remember. I started taking music lessons at the age of six, continuing well into my adulthood, and attended concerts with my parents from a young age. I believe these two factors played a key role in fostering my interest in working in the field of music.
Growing up, I practiced the piano and studied classical singing for several years. My interest in jazz music then took over, and a graduated as a jazz singer from FÍH Music School in Iceland. As a singer, I performed at various engagements, including events at Harpa Concert Hall and the National Television and Radio, alongside composing and recording material with other artists. I decided to further my studies and completed a B.A. in Composition at the Iceland University of the Arts, including a few months of exchange studies at the Royal College of Music in Stockholm. During and after my studies, I worked at Harpa Concert Hall and Conference Centre in Iceland, where my interest in working ​'behind the scenes' began to develop. At Harpa, I worked in various roles on projects including Budapest Festival Orchestra, Academy of St Martin in the Fields and San Francisco Ballet. I also worked as a freelance organiser for the oldest jazz club in Iceland, presenting weekly concerts.
To gain more insights into the music business I moved to London, where I received my master's degree in Arts and Cultural Management from King's College London. During my studies, I got the opportunity to co-manage Víkingur Ólafsson's music festival Reykjavík Midsummer Music — an opportunity that equipped me with important skills. After my studies, I took on a role with City of London Sinfonia where I assisted with marketing for their UK cathedral tour, and after that, I began my job at HarrisonParrott as a project manager in 2019. I currently work as a manager at Arts Partnerships and Tours — a role that has taken me all over the world, working with fantastic ensembles and artists.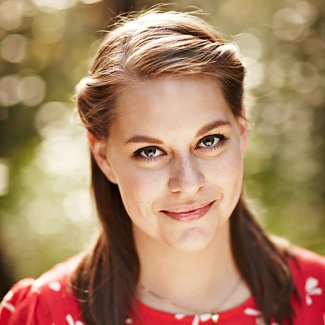 Yasemin Kandemiroglu, Manager
I feel so alive and energised after an inspiring concert, opera or interesting play, or exhibition. Arts help me make sense of the world and makes me think, and I love it. I have always felt the pull, and it is so special and rewarding to work in this field, teaming up with so many talented people on and off stage from every corner of the world who bring their cultures, languages, and world views to the table and that we share the passion of bringing arts or new work to life to inspire people. I studied International Trade at Istanbul's Bogazici University where humanities and arts courses are part of the curriculum for all departments. In the vibrant campus life, what I did consistently almost from week one was attending the classical music concerts every Wednesday. A few weeks in, I started distributing programme notes and was later upgraded to the office working part-time for concerts' logistics alongside my studies. I have been at HP for over a decade, I started with the International Piano Series where got to meet and listen to wonderful pianists, and it was great fun to collaborate with Southbank Centre colleagues. A proud moment was to see Soundforms acoustic shell in San Diego, which I initially introduced to orchestra management and worked with the architects and engineers in its long journey to completion. Currently, I divide my time between Artist Management and Arts Partnerships & Tours. I have had the privilege and pleasure of working with some of our young talents on developing their careers and top artists, and visited countries from the Caribbean to Asia with artists and productions from West Africa to Japan and everything in between.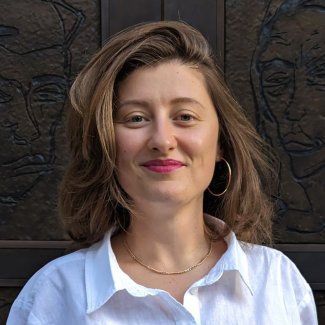 Sha Katsouris, Manager
Born into a musician's family in Wuhan, China, I was very lucky to have my first encounter with Western classical music through my violinist mother while growing up listening to my father playing Erhu (a traditional Chinese stringed instrument). To me, right from the beginning of my musical journey, the exchange between Eastern and Western, as well as the mixture of both music and cultural elements of these two worlds, blended harmoniously.
I have always loved travelling and discovering new possibilities, so upon finishing my bachelor's study in the USA as a violinist, I came to Germany to further expand my experiences and finally became a member of the Frankfurt Radio Symphony, where I have had the privilege to work closely with not only world-class artists but also young emerging talents from all nations. I have also had countless opportunities to tour internationally and participate in various events.
Being able to observe and be fascinated by how a concert with all different components and artists of diverse backgrounds can be brought together to create beautiful moments which can be shared and appreciated by audiences gave me the motivation to want to be involved with ​'behind-the-scene' organizational activities to contribute to more unique music happenings. I started to engage myself in working with institutions, ensembles and orchestras to plan various performances and tours, especially connecting the music and performing arts of East and West together, which was something I found challenging, and it has since become a passion for me.
In Summer 2017 in Stockholm, on one of the orchestra tours I participated in as a violin player, I met Rafi Gokay Wol, Director of HarrisonParrott Arts Partnerships & Tours department, where I had the opportunity to share with him my vision as well as to express my desire to work with a professional concert management team. Since then, I joined the team, working part-time on China-related projects. I treasure every moment I have had working with a group of friendly, communicative, enthusiastic and highly competent colleagues.
Besides artist and tour management, for the last two years, I have also started working with my touring colleague Yue Jiang and colleagues in HP Marketing intensively on HP's Chinese social media platform WeChat, aiming to provide Chinese-speaking classical music lovers in China, and across the world, with the most up-to-date information and activities that HP and its artists have to offer.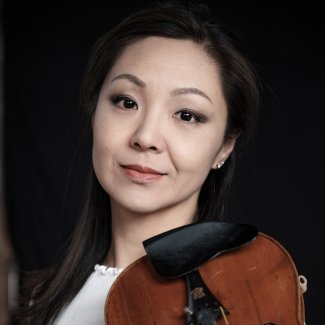 Henry St Clair, Senior Manager Dance
My life has been steeped in dance. I went through the Royal Ballet School and then danced at English National Ballet Company, two companies in Germany and finally with the Royal Ballet Company. I finally hung up the shoes in 2009.
I then went to university to study economics and had hopes of working in international development. Hopes that were dashed thanks to the financial climate after the 2008 crisis. I moved back into dance and since then have worked as company manager, general manager and casting director before ending up as the Senior Producer at Royal Ballet School from where I was hired by HarrisonParrott to manage their new Dance Department.
I love dance and everything about it. The way it is truly meritocratic and cannot be cheated, and the way that it can offer pathways that are usually closed off to kids from certain backgrounds. Long may we continue to create beautiful movement to music.
I live in London and cycle everywhere I can on my homemade single-speed bike. I love football and classic cars and can usually be found cruising eBay for bargains!