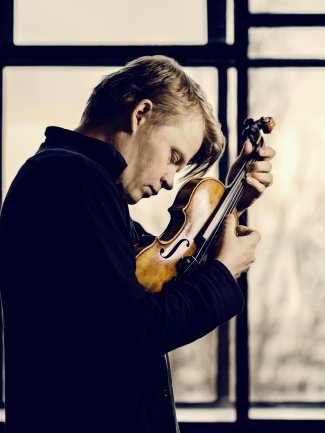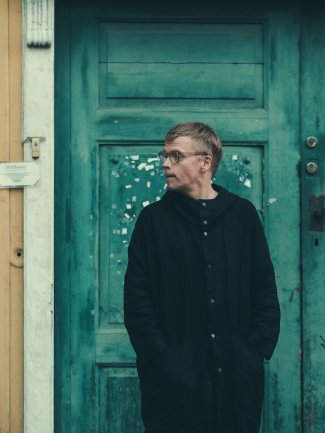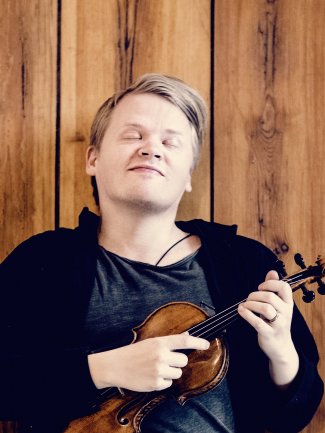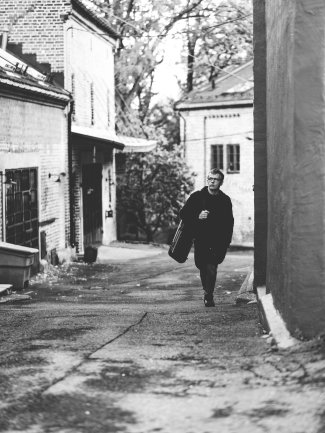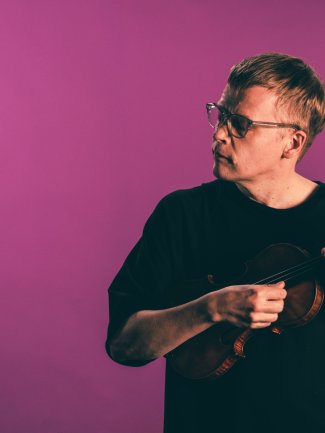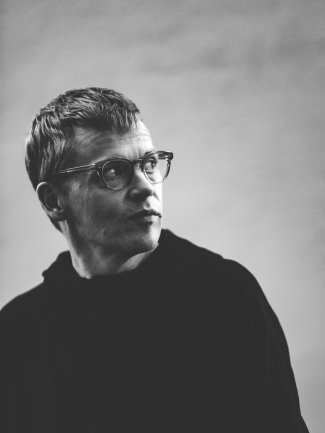 Pekka Kuusisto
Violin / Conductor
"Pekka Kuusisto…surely has the most personal sound of any classical violinist now alive"

(Ivan Hewett, The Telegraph)
Artistic Director: Norwegian Chamber Orchestra
Principal Guest Conductor & Artistic Co-Director: Helsinki Philharmonic Orchestra (from 2023/24)
Artistic Partner: Mahler Chamber Orchestra
Artistic Best Friend: Die Deutsche Kammerphilharmonie Bremen
Collaborative Partner: San Francisco Symphony
Finnish violinist Pekka Kuusisto is Artistic Director of the Norwegian Chamber Orchestra and Principal Guest Conductor and Artistic Co-Director of the Helsinki Philharmonic Orchestra from the 2023/24 season. He is also Artistic Partner with the Mahler Chamber Orchestra, a Collaborative Partner of the San Francisco Symphony, and Artistic Best Friend of Die Deutsche Kammerphilharmonie Bremen.
An advocate of contemporary music, he recently performed the world premiere of Bryce Dessner's Violin Concerto with HR Sinfonieorchester, and later with the Philharmonia and San Francisco Symphony orchestras, and Orchestre de Paris. He performed the world premiere of Thomas Adès' Märchentänze for violin and orchestra with Finnish Radio Symphony orchestra and later with Barcelona Symphony, Gothenburg Symphony and Danish Radio Symphony orchestras. He recently premiered works by Sauli Zinovjev, Daníel Bjarnason, Anders Hillborg, Philip Venables and Andrea Tarrodi.
As a soloist, in the 2022/23 season Kuusisto debuted with Berliner Philharmoniker and will perform with Tokyo Metropolitan Symphony Orchestra. He returns to orchestras such as The Cleveland, Cincinnati Symphony, San Francisco Symphony, and the Philharmonia. He is also Sinfonieorchester Basel's Artist in Residence.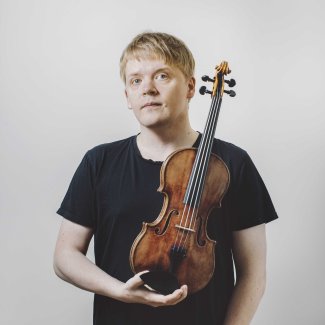 As a conductor, performance highlights this season include Helsinki Philharmonic, Gothenburg Symphony, Philharmonia and City of Birmingham Symphony orchestras, as well as Die Deutsche Kammerphilharmonie Bremen.

In 2022, Kuusisto releases his first album as conductor, partnering with Vilde Frang and Die Deutsche Kammerphilharmonie Bremen presenting the Stravinsky and Beethoven Concerti (Warner Classics), as well as the world premiere recording of Thomas Adès Märchentänze for violin and orchestra (Ondine) with Finnish Radio Symphony Orchestra and Nicholas Collon. Other recordings include Nico Muhly's violin concerto, Shrink, for Pentatone, Ades' Violin Concerto for Deutsche Grammophon, and Hillborg's Bach Materia and Bach's Brandenburg Concertos Nos.3 and 4 for BIS.

HarrisonParrott represents Pekka Kuusisto for worldwide general management.
Gallery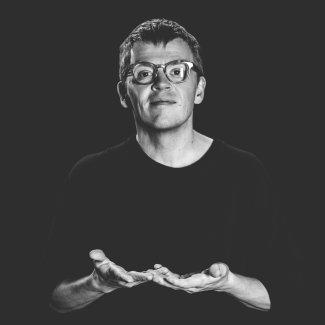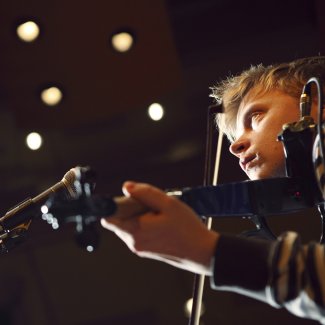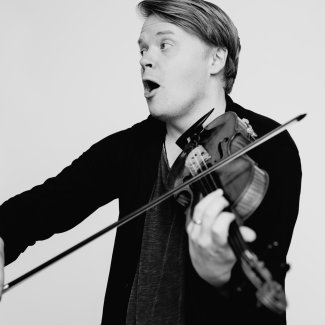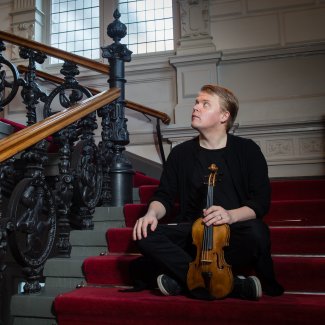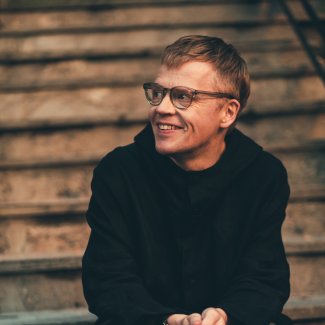 "[Bjarnason's] 2017 Violin Concerto opens the album with a spectacular performance by soloist Pekka Kuusisto. Intensely virtuosic, the violin is nonetheless always part of a greater whole: from folky, whistled tunes to roaring and growling on the detuned bottom string, storms of colour are unleashed for the orchestra to absorb and rework in surging textures."
(BBC Music Magazine, March 2021)
"The Finnish violinist made a compelling case for this rarely performed work [Nielsen]…Kuusisto did not approach this music conventionally. There was grit in his tone and sharpness in his attacks, both underscoring the first movement's profundities. The violinist brought considerable sweep to long lines, showed complete technical command and illuminated the overall architecture."
(Chicago Tribune, March 2020)
"As a soloist in the concerto, Kuusisto sounded as winning, warm and mercurial as we expect from this free-spirited innovator."
(The Arts Desk, August 2019)
"This is where greatness reared its head, for I have seldom if ever heard a performance as steeped in pure Sibelian sound as that by Pekka Kuusisto."
(Bachtrack, August 2019)
"Pekka Kuusisto [gave] a performance of the [Sibelius] Violin Concerto that was as silvery and fleeting as winter sunlight on water. His ethereal sound came into its own in a perfectly judged encore, Sibelius' Humoresque No.4."
(The Times, August 2019)
"Pekka Kuusisto was outstanding in the New York premiere of Daniel Bjarnason's Violin Concerto (2017). The piece and performance were both incredible works of art unlike anything I have witnessed… In the cadenza, Kuusisto demonstrated his control and understanding of the violin and pushed the instrument to its limits while maintaining an incredible level of musicality, phrasing, and beauty… He is truly a performer extraordinaire."
(The Strad, September 2018)
"Kuusisto, an artist of astonishing gifts, booted up his iPad and tackled the daunting score animatedly… His playing was by turns expressive and fiercely vibrant in this journey of many moods."
(Cincinnati.com, January 2017)
"What could have been just a clever programming idea instead provided the foundation for one of the most enjoyable SPCO concerts of the season… from the sensation that the SPCO might have found its ideal artistic partner in the imaginative and extraordinarily gifted Kuusisto."
(TwinCities, January 2017)
"If the Haydn was exuberant, the symphony that concluded the evening, Prokofiev's ​"Classical" — deliberately modeled on Haydn — was positively incendiary in its impact. Kuusisto was again the catalyst, driving the outer movements at a blistering tempo that required a crack response from the SPCO players, and got it."
(Star Tribune, January 2017)
"The Festival's string highlight, however, was Finn Pekka Kuusisto's bracingly fresh account of Sibelius's Violin Concerto in a triumphant concert with the Minnesota Orchesstra under Osmo Vanska (23 August)…he transformed it into a thoroughly modern, forward-looking work, fleet and glacial in its opening and disarmingly direct in its strongly defined finale, with a distinctive folk twang too."
(The Strad, November 2016)
"Kuusisto and Altstaedt absorbed each other's roles, blending and rising to forge the dominant idea so seamlessly that one could have been listening to a single interpreter. Their performance was always unassuming and intelligent in delineating the phrasing and textures. This whole concert was a treat."
(The Strad, October 2016)
"[Kuusisto] executed the virtuoso work with flair and a charming chuckle, suggesting both a zest for life and musical supremacy."
(Kolnische Rundschau, Olaf Weiden, September 2016)
"The oft-played work is match made in heaven for the captivating Kuusisto, who is as brilliant as charismatic. With chameleon-like changeability he shows everything off here: total melodiousness in the ​"Aria", enchantment in the ​"Lento intenso", then dance-like tricks and soulful, lyrical solo melodies."
(Kolner Stadt-Anzeiger, Rainer Nonnenmann, September 2016)
"What followed, however, upstaged all else. It was the Proms debut of Pekka Kuusisto, the maverick Finnish violinist, improbably playing the Tchaikovsky Concerto. His played-and-sung encore … brought the house down."
(The Times, August 2016)
"Who needs a ​'Last Night' when you have Pekka Kuusisto? The Finnish violinist's performance of Tchaikovsky's Violin Concerto will surely prove to be one of the most joyous events at this year's Proms. … Kuusisto gave us sheer joy: ​'light-hearted' and ​'cheeky' were not words I'd ever thought I would use to describe this work, but they are apt in this case, supplemented by ​'honest', ​'open-hearted' and ​'songful'. … Sparing with vibrato, the violinist revealed an innate sense of phrasing, letting the melodies unfold with the gentle ease of a folk singer, taking Tchaikovsky's themes back to their roots."
(Seen & Heard International, August 2016)
"This Finnish violinist has always gone his own way, as likely to be found playing jazz, electronica or folk music as a concerto, and his Tchaikovsky last night was no different. … From the long opening melody to the Finale's boot-stamping dance of a theme, Kuusisto was as much a fiddler as a violinist. Arms flowing loose, feet syncopating to the rhythms of his bow, mouth constantly on the edge of a grin, he took Tchaikovsky's art music and distilled it down to its folk essence. Tempos, freed from the weight of Romantic emotion and vibrato, suddenly danced, and melodies relocated from ballroom to barn shook off maturity for lightfooted youth."
(The Arts Desk, August 2016)
"Undeniable star power supplanted mere ensemble virtue in the complicated concerto, with Pekka Kuusisto making the impossible solo challenges seem rapturously easy"
(Martin Bernheimer, The Financial Times, June 2016)
"Then the virtuosic violinist Mr. Kuusisto gave a fearless account of Ligeti's Violin Concerto…Mr. Kuusisto vanquished the concerto's daunting challenges, giving a wild yet masterly performance and eliciting a tumultuous ovation. Mr. Gilbert, the proprietor of the biennial, beamed."
(Anthony Tommasini, The New York Times, June 2016)
"Kuusisto is a one-of-a-kind violin player – supple, lyrical, virtuosic and intensely personal all at the same time. He played the Nielsen as though it had been written for him – actually he played it as though he had written it himself, so thoroughly did he inhabit this odd, compelling music… Kuusisto made every twist and turn of the score make sense, and conductor Mena was with him every step of the way. The performance was balanced, expressive and thrilling, just as you hope music can be."
(Robert Harris, The Globe and Mail, June 2016)
"[Kuusisto]…then displayed his imagination by leading the SPCO strings in an absorbing mix of music by contemporary composers Nico Muhly, Erkki-Sven Tuur and Bryce Dessner […]Taken as a whole, it was an ideal blend of intellect and heart, tremendous technique and ebullient abandon."
(Pioneer Press, April 2016)
"Kuusisto has a stage presence that is simultaneously elegant and mischievous. With his balletic conducting gestures and expressive eyes, he led the ensemble into the exciting territory of modern works, classic masterpieces and a reimagined Beethoven quartet."
(Canberra Times, February 2016)
"Finnish violinist Pekka Kuusisto gave us a rugged and intensely intimate blow-by-blow account with the Scottish Chamber Orchestra and conductor Tuomas Hannikainen. Nielsen was a folk fiddler and Kuusisto made it show in the gorgeous looseness of his rhythms and stripped-back grit of his sound. There's not an inch of formality to his playing: he might as well have wandered the hall and whispered, crooned and stomped directly into our ears. His encore was a pair of traditional polskas, full of spry ornamentation and raucous swing. What a thrill."
(Kate Molleson, The Guardian, October 2015)
"Kuusisto's personality shone through from the opening Bach-inspired flourishes, through to the macabre, dance-infused finale. His rich full-bodied sound was mirrored by the orchestra with some lyrical contributions from the brass and playful exchanges with the woodwind section."
***** (Susan Nickalls, The Scotsman, October 2015)
"The performances are strong, confident and poetic, and violinist Pekka Kuusisto tackles the challenges of Darkness in Light as though they were by Prokofiev or even Tchaikovsky."
(Stephen Johnson, BBC Music Magazine, July 2015)
"The Violin Concerto Darkness in Light (2012) was composed for and dedicated to Pekka Kuusisto, who gives a dazzlingly virtuoso account of it here…Kuusisto navigates his way brilliantly through the gamut of effects including multiple-stopping, microtones, harmonics et al, all expressed with a broadly legato flow…"
(Guy Rickards, Gramophone, May 2015)
"Magnus Lindberg's violin concerto…[was] a true technical and sonic showcase. Frankly spectacular. Kuusisto…demonstrated his full virtuoso abilities and stood up to the challenge like very few fellow violinists could possibly have done."
(Jorge Aráoz Badí, La Nación, April 2015)
"Fagerlund's music is highly energetic and detailed. The recording in addition is penetrating, dynamic and rings, just like the composition, with Pekka Kuusisto's virtuosic playing; the concerto being commissioned for him."
(Wilhelm Kvist, HBL, April 2015)
"…There are passages of subtle virtuosity from Pekka Kuusisto as well as a lovely static passage where the violin hovers over a constantly shifting quiet orchestra…This is a very fine concerto indeed full of invention, colour and energy. It receives a terrific performance from Pekka Kuusisto with the Finnish Radio Symphony Orchestra conducted by Hannu Lintu."
(Bruce Reader, The Classical Reviewer, April 2015)
"[The Sibelius Violin Concerto] is often played – but never quite like this, and the performance by violinist Pekka Kuusisto was the evening's great surprise…he launched into the music with a straightforward intensity that had the listeners leaning forward in their seats. There were no showy virtuoso flourishes and no grand gestures; instead, Kuusisto wielded an awe-inspiring technique and displayed a brilliantly thorough command of this challenging score. After the final bravura notes, the audience just exploded, into an ovation that sounded less like sedate symphony-goers and more like the 12th Man. Kuusisto was called again and again to the stage, until he provided a wonderfully Finnish encore by the 19th-century folk musician Samuel Rinda-Nickola, complete with foot-stomping emphasis."
(Melinda Bargreen, The Seattle Times, March 2015)
"…Kuusisto stood out. He committed at every moment to Sibelius' music, whether spinning a thread of tone in his opening bars or turning to the orchestra with a smile between solos, absorbing energy for his next entrance…Kuusisto consistently draws you in with his playing, as if he's trying to share a secret…Everyone left for intermission with the same huge smile Kuusisto wore at the end, and a guy walking past me up the aisle told his date, ​'I have a new favorite fiddler.'"
(Lawrence Toppman, The Charlotte Observer, March 2015)
"Kuusisto is clearly a risk taker and in this case, he was eminently successful. This collaboration represented an inventive reimagining of the classical sound and offered the opportunity to hear this music afresh. The freewheeling program offered a novel way to structure a recital, thinking outside the usual box…Kuusisto himself provided much of the energy of the event…He was clearly having a rollicking good time and his mood was contagious…he is a true virtuoso, playing with expressive flair and control…Kuusisto demonstrated mastery as a classical violinist and as a fiddler, a different skill set…the ear-catching thrills kept the audience enthralled."
(William Randall Beard, Star Tribune, March 2015)
"If you've encountered an uncomfortably aristocratic air at some classical music concerts you've attended, be assured that violinist Pekka Kuusisto seems intent upon doing away with that. The flamboyant Finn engages audiences with a puckish playfulness, approaching the music with a palpable thirst for fun and adventure…Employing an expressive face and a loose-limbed bounciness, he clearly captured the audience's fancy, judging from its lusty ovations. And he underlined the Bach sonatas' foundation in dance by interspersing Finnish folk tunes from Bach's era, climaxing in a ​"polska for the devil" that was thrillingly fiery."
(Rob Hubbard, Pioneer Press, March 2015)
"…a brilliant adventure, full of surprises and imagination…[This was] without a doubt the most incredible improvisation I have ever heard."
***** (Jónas Sen, Fréttablaðið, February 2015)