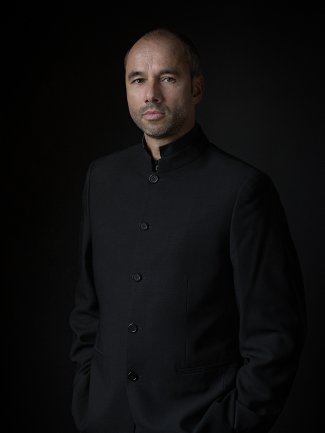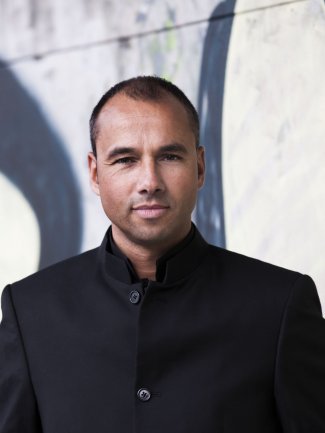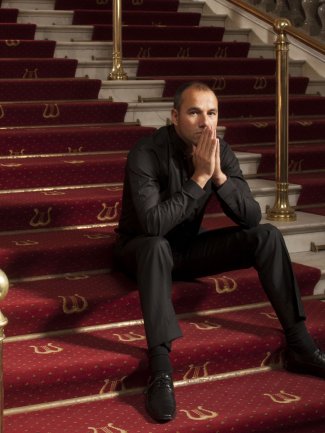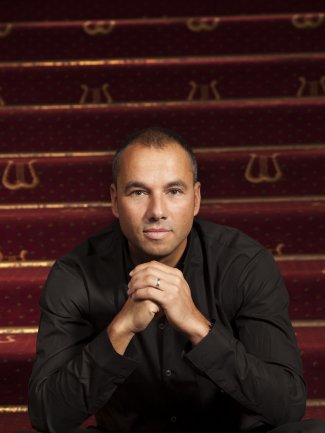 Iarlaith Carter
Associate Director, Artist Management
Laura Kjærgaard-Grier
Artist Coordinator
"The biggest share of praise, however, is due to conductor Lawrence Renes… the results are overwhelming."

(The Financial Times, January 2015)
Maltese Cultural Ambassador for Music
Dutch-Maltese conductor Lawrence Renes is highly regarded in both the operatic and symphonic spheres, praised for his impeccable ability to balance orchestra and singers and for delivering performances of passion, nuance and style.
Renes opens the 2022/23 season with a return to Orchestre National de Lyon to conduct a programme of Dessner and Berlioz – reuniting with French Piano Duo Katia and Marielle Labèque. He goes on to Germany to debut with Oper Köln for Paul-Georg Dittrich's production of Alexander Zemlinsky's one-act opera Der Zwerg and Stravinsky's ballet Petruschka which celebrates 100 years since the Opera's world premiere which was also in Cologne. The rest of the season includes his debut with the Singapore Symphony Orchestra and returns to the Swedish Chamber Orchestra and Seattle Symphony Orchestra.
Last season, debut performances included appearances with the Philharmonia Orchestra and the Norwegian Arctic Philharmonic Orchestra as well as an Opera debut with the Finnish National Opera for Christof Loy's production of Salome. Elsewhere, Renes performed with the Tokyo Metropolitan Orchestra, Netherlands Radio Philharmonic and the Swedish Chamber orchestras, Orchestre Philharmonique de Luzembourg, Malta Philharmonic and Residentie Orkest.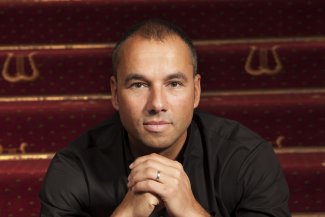 Other engagements in recent seasons include opera productions in Brussels, Seattle, Lisbon and Santa Fe; and symphonic appearances with the NHK Symphony Orchestra, Orchestre Philharmonique de Radio France, Oslo Philharmonic, OSESP in Sao Paulo, Helsinki Philharmonic, New Zealand, Melbourne and Sydney Symphony orchestras, Seoul Philharmonic, Royal Scottish National Symphony Orchestra, BBC Symphony Orchestra and Milwaukee Symphony. He also premiered George Benjamin's Written on Skin in China with Beijing Music Festival and Shanghai Symphony Orchestra in 2018.

Formerly Music Director of the Royal Swedish Opera, his repertoire there ranged from Mozart through to the 21st Century. An energetic champion of contemporary repertoire, he is particularly associated with the music of John Adams (having conducted productions of Nixon in China at San Francisco Opera and Doctor Atomic at both English National Opera and De Nederlandse Opera — the DVD of the latter was named as one of the Ten Best Classical Recordings of the Year for 2008 in The New Yorker – and orchestral works with London and Hong Kong philharmonic orchestras, Mahler Chamber Orchestra and Royal Stockholm Philharmonic Orchestra) but also with George Benjamin, Mark Anthony Turnage, Guillaume Connesson and Robin de Raaff.

HarrisonParrott represents Lawrence Renes for worldwide general management.
"Behind them, the orchestra, under Lawrence Renes' masterful direction, produces a terse, dark-timbred sound, steadily ratcheting up the tension. No easy listening (or watching) here: this is a brilliant but emotionally draining production, albeit one bound to stay with the viewer a long time."
Stuff, August 2023
"Lawrence Renes as conductor intimately captures and nails all the fiendishly difficult tones, volumes and timings."
Theatreview, August 2023
"Conductor Lawrence Renes controlled the orchestral ebb and flow with point and flexibility, allowing the big moments to ​'tell' as effectively as he did the score's many ​'whispered' detailings at the other end of the tonal spectrum"
Middle C, August 2023
"Conductor Lawrence Renes controlled the orchestral ebb and flow with point and flexibility, allowing the big moments to ​"tell" as effectively as he did the score's many ​"whispered" detailings at the other end of the tonal spectrum, all quite remarkably re-contextualised here to suit the time and place of the updated schema, and realised with playing that by turns thrilled, gripped. Disturbed and delighted."
(Peter Mechen, Middle C, August 2023)
"There can be no praise too high for this amazingly moving production. Lester Lynch and Susan Bullock mange to caress and repel in the one voice, their grasp of the volatile characters and their range of vocal expression (only occasionally drowned out by a full-on orchestra) is peerless. Lawrence Renes as conductor intimately captures and nails all the fiendishly difficult tones, volumes and timings."
(Dave Smith, Theatreview, August 2023)
"Behind them, the orchestra, under Lawrence Renes' masterful direction, produces a terse, dark-timbred sound, steadily ratcheting up the tension. No easy listening (or watching) here: this is a brilliant but emotionally draining production, albeit one bound to stay with the viewer a long time."
(Max Rashbrooke, Stuff.co, August 2023)
"Bluebeard's Castle is often described as a Symbolist opera and symbolism remains strong in this production. Part of this is the music, marvellously played by the full forces of the NZSO under Dutch-Maltese conductor Lawrence Renes. This is the writing of a young Bartók, strongly influenced by Romantic composers and Debussy, and his score, including the challenging and chromatic vocal lines, is beautiful, colourful and lush."
(Five Lines, August 2023)
"Renes and the players gave the symphony a beautifully balanced performance, moving easily and convincingly from big, broad statements to light, delicate timbres, bringing the same clarity and meaning to interior lines and layers as they did to the piece's biggest moments. Renes led the orchestra through a fascinating rendition of the piece that included grand swells and ebbs, ensemble precision, [and] musical clarity."
(Elaine Schmidt, Milwaukee Journal Sentinel, November 2015)
"The biggest share of praise, however, is due to conductor Lawrence Renes, who kept the singers precisely in tension while bringing his orchestra to a level of precision and dynamism I've never heard them equal. As a result Benjamin's score emerged in this intimate acoustic with a clarity and immediacy I found neither in Aix nor in London… the results are overwhelming." 5 stars
(Guy Dammann, The Financial Times, January 2015)
"In the Shostakovich symphony, where feverish tension plays so major a role, [Renes' beat] fired a brutish, trenchant response."
(Ken Walton, The Scotsman, May 2014)
"Lawrence Renes draws a lustre and responsiveness as to confirm his rapport with musicians whose Chief Conductor he has been since 2012. One hopes he will be heard on disc with this orchestra again before long."
(Richard Whitehouse, International Record Review, February 2014)
Iarlaith Carter
Associate Director, Artist Management
Laura Kjærgaard-Grier
Artist Coordinator