Lawrence Renes awarded Maltese Cultural Ambassador for Music
21/1/2021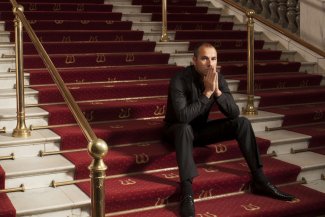 Lawrence Renes is awarded Cultural Ambassador for Music by the Minister for National Heritage, the Arts and Local Government José Herrera in Malta.
Lawrence Renes is a Dutch-Maltese conductor of international fame who has conducted several orchestras over the years in various countries worldwide.
During the meeting, Minister Herrera and Ambassador Renes discussed the methods and direction of carrying out cultural outreach with various countries that have already shown interest in collaborating with Malta in this field.
Minister Herrera wished Ambassador Renes every success in his endeavours.