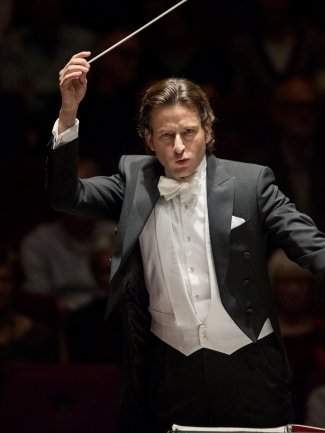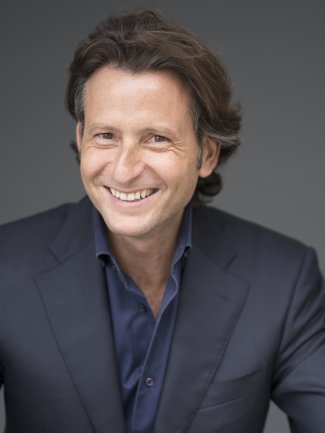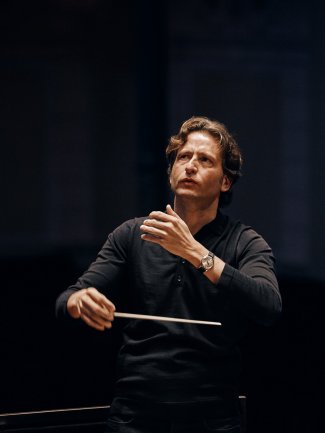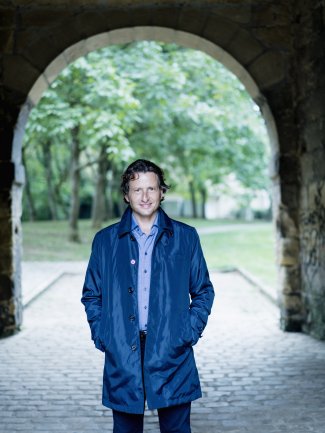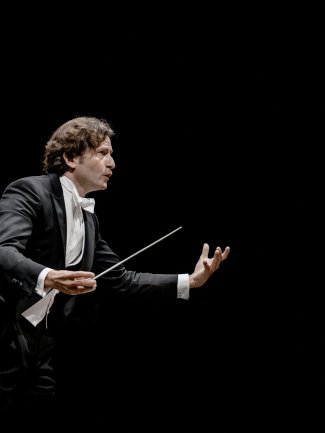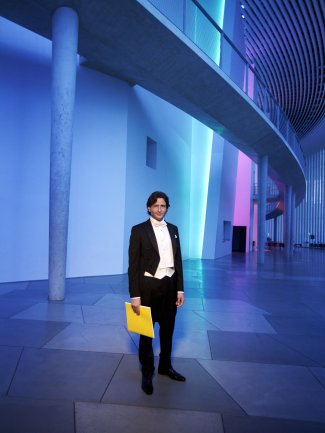 ©
Photo: Johann Sebastian Haenel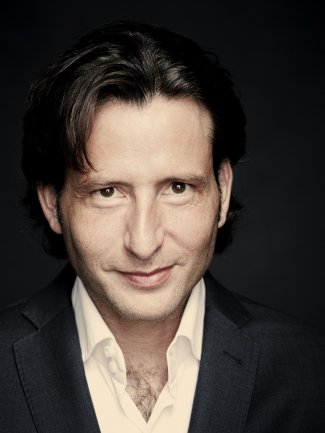 Lydia Connolly
Director, Head of Artist Management
Liz Sam
Associate Director, Artist Management
Brooke Newton
Artist Coordinator
Music Director — Orchestre Philharmonique du Luxembourg
Music Director — Toronto Symphony Orchestra
Music Director – Teatro Real (from 2025/26)
Gustavo Gimeno is the Music Director with Orchestre Philharmonique de Luxembourg – a title he has held since 2015, and Toronto Symphony Orchestra where he remains through the 2029/30 season. He is also Music Director Designate of Teatro Real, where he will assume his role in season 2025/26.
During the 2023/24 season, Gimeno and the TSO usher in a bold new beginning for the Orchestra in its 101st year, with major symphonic works – including Mahler's Symphony No.3, Brahms' Symphony No.1, Respighi's Pines of Rome, and Stravinsky's The Rite of Spring and Pulcinella – presented alongside an unprecedented number of pieces never before performed by the TSO. Gimeno will share the stage with, among other soloists, Daniil Trifonov, James Ehnes, Emily D'Angelo, Frank Peter Zimmermann, and Jean-Yves Thibaudet.
With Orchestre Philharmonique du Luxembourg, Gimeno explores repertoire including Brahms Symphony No.4, Rachmaninov Concert for Piano No.2, Berlioz Symphonie Fantastique and Mahler Symphony No.5. International touring has formed a significant part of Gimeno's commitment with Orchestre Philharmonique du Luxembourg during the last seven years. In 2023/24 he tours with Orchestre Philharmonique du Luxembourg to Stockholm, Köln and Belgium. Throughout his tenure, Gimeno and Orchestre Philharmonique du Luxembourg have visited many of Europe, South Korea and South America's most prestigious concert halls, and soloists with whom Gimeno has shared the stage include Daniel Barenboim, Gautier Capuçon, Anja Harteros, Leonidas Kavakos, Bryn Terfel, Yuja Wang and Martin Grubinger. A highlight has been performances of the complete Beethoven Piano Concertos with Krystian Zimerman.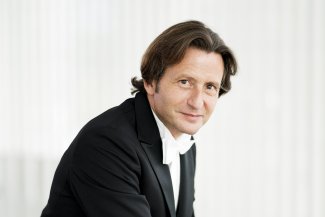 As Music Director Designate of Teatro Real, in December 2023, Gimeno conducts Orquesta Sinfónica de Madrid, Pequeños Cantores de la ORCAM, Coro Nacional de España — coro feminine and mezzo-soprano Marina Viotti for Mahler Symphony No.3.

He is much sought-after as a symphonic guest conductor worldwide: in 2023/24 appearances include Royal Concertgebouw Orchestra, London Philharmonic Orchestra, Los Angeles Philharmonic, San Francisco Symphony, Cincinnati Symphony Orchestra and Dallas Symphony Orchestra. Highlights of past seasons include Berliner Philharmoniker, Münchner Philharmoniker, Symphonieorchester des Bayerischen Rundfunks, Gewandhausorchester Leipzig, Wiener Symphoniker, Orchestre National de France, Swedish Radio Symphony Orchestra, Boston Symphony Orchestra, Chicago Symphony Orchestra, Washington's National Symphony Orchestra, The Cleveland Orchestra and Orchestra dell'Accademia Nazionale di Santa Cecilia. At home and abroad touring projects have included concerts as far afield as Japan and Taiwan.

Gimeno and Orchestre Philharmonique du Luxembourg have an extensive discography with Pentatone. Releases include a Francisco Coll monography featuring the Violin Concerto with Patricia Kopatchinskaja, Shostakovich's Symphony No.1 and Bruckner's Symphony No.1, Ravel's complete ballet music to Daphnis et Chloé, Mahler's Symphony No.4, Stravinsky's The Rite of Spring, Rossini's Petite Messe solennelle and César Franck's Symphony in D minor. As an opera conductor he is invited for major titles at great houses such as the Liceu Opera Barcelona, Opernhaus Zürich, Palau de les Arts Reina Sofia, Valencia and Teatro Real Madrid. In 2022/23 Gimeno returned to Palau de les Arts Reina Sofia to conduct the Katie Mitchell production of Jenůfa.

February 2024 will see the release of the first commercial recording Gimeno and the TSO made together, in May 2023, memorializing Messiaen's Turangalîla-Symphonie under the Harmonia Mundi label. This builds on Gimeno's relationship with the label, for which he has recorded Rossini's Stabat Mater, Puccini's Messa di Gloria, and Stravinsky's ballets The Firebird and Apollon musagète with Orchestre Philharmonique du Luxembourg.

HarrisonParrott represents Gustavo Gimeno for worldwide general management.
"It's been a while since we had a new recording of César Franck's Symphony, and it's impressively done under Gustavo Gimeno's baton."
(Gramophone, July 2020)
"Gimeno knows how to draw great arcs of sound, especially how to stage extreme climaxes in Bartók's work or how to make Strauss' Till dance through his bizarre world."
(Kronen Zeitung, February 2020)
"The Orchestre Philharmonique du Luxembourg is conducted by a very inspired Gustavo Gimeno and plays with great refinement. Prokofiev's score has not often been heard so transparent, so perfectly balanced and sonorous."
(Pizzicato, February 2020)
"The mixture of heart and reason that crosses the universe of Tchaikovsky´s last three symphonies found in Gimeno´s hands an impeccable and clear translation, with excellent details in the phrasing, seeking to underline melodic lines that often go unnoticed, unraveling the orchestration with care and intelligence."
(Platea Magazine, November 2018)
"Under the Spanish conductor Gustavo Gimeno, the London Philharmonic Choir delivered Rossini´s not-too-solemn Mass settings with admirable fervour."
(The Sunday Times, November 2018)
Lydia Connolly
Director, Head of Artist Management
Liz Sam
Associate Director, Artist Management
Brooke Newton
Artist Coordinator