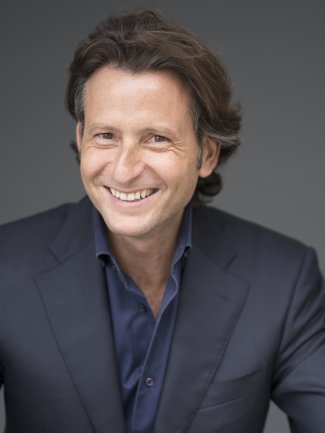 Gustavo Gimeno appointed as new Music Director of Teatro Real
14/7/2022
Following a press conference in Madrid this morning, HarrisonParrott is delighted to share the news that Teatro Real has announced the appointment of Gustavo Gimeno as Music Director from the autumn of 2025.
The appointment of Gustavo Gimeno, Music Director of the Toronto Symphony Orchestra and the Luxembourg Philharmonic Orchestra (until 2025), has been unanimously approved by the Executive Committee and the Board of Trustees of the Teatro Real.
Gustavo Gimeno stated, ​"I am so incredibly honoured that I will be the next Music Director of Teatro Real Madrid. Only a few months ago I had the opportunity to conduct Prokofiev's Fiery Angel there and enjoyed one of the most enriching musical experiences of my career. I cannot wait to start working intensively with all the fantastic artists and professionals who make Teatro Real one of the greatest opera houses in the world — as well as with their resident ensembles, the Orquesta Sinfonica de Madrid and Intermezzo Choir. I will do all I can to serve this illustrious institution and uphold its reputation for the highest artistic standards. I could not be happier!"
The General Director of the Teatro Real, Ignacio García-Belenguer, said he was delighted to welcome Gustavo Gimeno as Music Director of the Teatro Real from the 2025/2026 season: ​"We are at a crucial moment after the challenges of the pandemic and knowing that we have the best team to develop our strategic plans for the next five years fills us with enthusiasm".
Joan Matabosch added, ​"After the fantastic experience of and the extraordinary results at the helm of Fiery Angel this season, it has become clear that he is the ideal conductor to join the team of the Teatro Real. His energy and empathy with the artistic ensembles and the artistic direction of the Teatro Real are the best guarantee for the future of the institution."