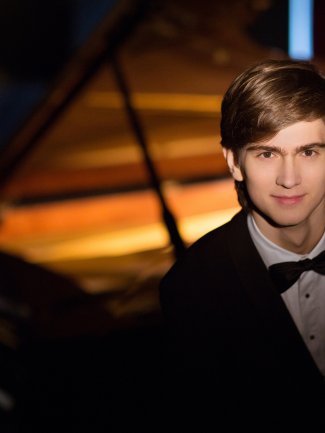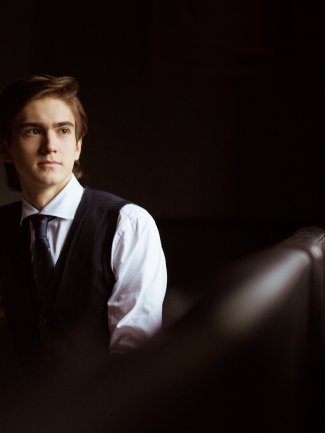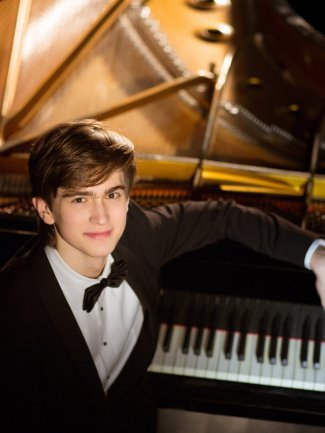 Third Prize winner at the 15th Tchaikovsky International Competition in 2015
Born in Yuzhno-Sakhalinsk in the Russian Far East, Daniel Kharitonov emerged as one of the brightest talents of the 15th Tchaikovsky International Competition in 2015 at the age of 16, when his triumphant performance brought him the Third Prize.
Since his successful debut with The Mariinsky Orchestra under Valery Gergiev in 2013, Kharitonov became a regular with the orchestra and has already toured with them to China and Italy, and performed across Russia on the Moscow Easter Festival tours in 2014 and 2015. Other highlights in his native Russia include concerts with the State Academic Symphony Orchestra ​"Evgeny Svetlanov" and National Philharmonic of Russia, and recitals in halls such as the Tchaikovsky Concert Hall, Great Hall of the Moscow Conservatory and Moscow International Performing Arts Center. He has participated at festivals such as Stars of the White Nights, Stars on Baikal and Crescendo, and regularly works with the Spivakov International Charity Foundation in Moscow.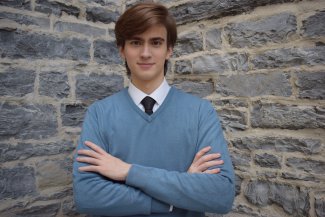 Show more

Elsewhere, Kharitonov gave an electrifying performance at Carnegie Hall in 2013 as part of the Musical Olympus International Festival's gala concert and has also appeared at the Annecy Classic and International de Colmar festivals in France.

In early 2016 Kharitonov debuted with the China Philharmonic Orchestra, Guangzhou Symphony Orchestra and Orquestra Sinfônica Municipal de São Paulo to great critical acclaim and returned to Japan with the Moscow State Symphony Orchestra under Pavel Kogan. Later this season Kharitonov will appear in recital at the Duszniki International Chopin Piano Festival, Schubertíada a Vilabertran and as part of the Scherzo Jóvenes Intérpretes series. Upcoming concert performances include his much anticipated debut with the London Chamber Orchestra under Vladimir Ashkenazy and a tour of China with the National Philharmonic of Russia under Vladimir Spivakov.
"Step forward Daniel Kharitonov, tall and very confident […] has technique in spades; he possesses speedy and accurate fingers and he can seduce with lyricism. His playing of Rachmaninov's [Piano Concerto No. 1] was of poise, dash and romance, and vividly accompanied by Ashkenazy (who knows the piano part as well as anybody) retaining the eight double basses. […] his steely accuracy aside, the pianist found an appealing velvety and improvisatory touch in the slow movement, making it idyllic. Maybe the Finale was too sectional between its bravura and soulful moments, but certainly Kharitonov was too precipitous in playing an encore — as soon as he returned, a Rachmaninov Etude-tableau (from either Opus 33 or 39), which emphasised the brash elements that had surfaced in the Concerto's cadenza, but there is no doubting that his potential is tremendous."
(Classical Source, October 2017)
"[…] a celebration of youthful talent, Russian soloist Daniel Kharitonov then burst onto the stage – so keen to reach the piano at its centre and start playing that he strode out almost at running pace. His performance of Beethoven's work was striking: […] the cascades – torrents, even – of music ran effortlessly from his fingertips […], his playing melding and merging beautifully with its orchestral backing where necessary, but then dramatically stepping up during the virtuosic moments when he played unaccompanied."
(Cambridge Independent, October 2017)
"What is the limit for this pianist who won the third prize at the Moscow Tchaikovsky Competition aged only sixteen? […] The pianist is brave, daring, and never misses the opportunity to offer a wide range of colours and to dazzle with impeccable interpretations full of virtuosity."
(Revista Musical Catalana, April 2016)