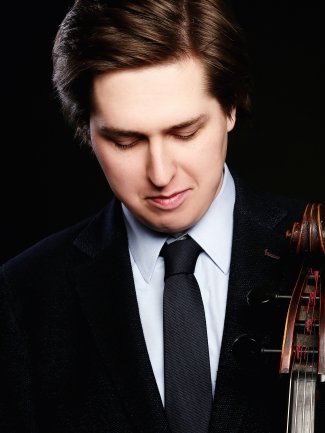 "Alexey Stadler is impressive and impeccable"

(The Amati Magazine, December 2015)
One of the finest young cellists of his generation and winner of the 2012 TONALi Grand Prix in Hamburg, Alexey Stadler will open his 2018/19 season with appearances in a number of high level engagements across Europe, amongst them Ulster Orchestra, Sinfonieorchester St Gallen, Nordic Symphony Orchestra, Symphonieorchester Vorarlberg and recitals in Paris, London, Berlin and Munich.
He caused a sensation in his BBC Proms debut with Shostakovich Cello Concerto No.1 under Vasily Petrenko. Other highly successful debuts include San Francisco Symphony and Orchestra della Svizzera Italiana, both with Vladimir Ashkenazy, and the Tokyo Metropolitan Symphony Orchestra as well as the Young Philharmonic Orchestra — Jerusalem Weimar, both under the baton of Michael Sanderling. Festival appearances included the International Chamber Music Festival Stavanger, St. Petersburg White Nights Festival, Menuhin Festivaal in Gstaad, and Easter Festival in Oslo Opera House.
Alexey Stadler performs with orchestras such as the Deutsches Symphonie-Orchester Berlin, Royal Liverpool Philharmonic Orchestra, The Mariinsky Orchestra, St Petersburg Philharmonic, Riga Sinfonietta, Irish Chamber Orchestra and Qatar Philharmonic Orchestra under renowned conductors such as Valery Gergiev, Vladimir Ashkenazy, Tugan Sokhiev, Dmitri Kitajenko, Vasily Petrenko und Marek Janowski.
Show More

Alexey Stadler studied with Wolfgang Emanuel Schmidt at the Hochschule für Musik Franz Liszt in Weimar and had scholarships from the Oscar und Vera Ritter-Stiftung and Alfred Töpfer Stiftung in Hamburg.
Gallery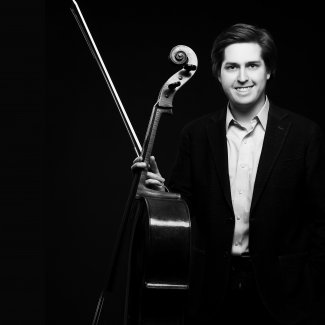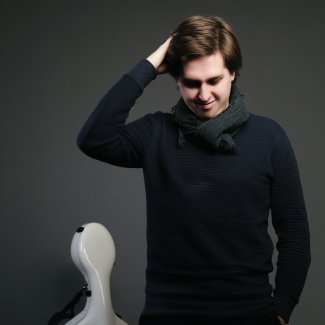 "Alexey Stadler played with firm control and the kind of tactile, honeyed tone capable of bringing listeners to their knees."
(The Times, August 2016)
"Stadler was marvellous in Shostakovich in which the cellist's technique, tone and musicianship were in total accord with the sentiments of the score."
(Classical Source, August 2016)
"So one of the marvels in the performance … by cellist Alexey Stadler, making a potent debut in Davies Symphony Hall with the San Francisco Symphony, was the way he relocated the center of gravity in this concerto. Instead of focusing on the first movement, … Stadler drew the audience's attention to the slow movement, turning it into an expansive, beautiful and bittersweet rhapsody. … Stadler's rendition of the slow music hit with the force of a revelation. His playing boasts a combination of coffee-coloured string tone and lithe flexibility, and he gave the music an emotional ambiguity that was compelling."
(San Francisco Chronicle, June 2016)
"At 24 years old, Alexey Stadler is a remarkably self-assured perfomer. …he retained an impressive nonchalance – and impeccable intonation."
(The Amati Magazine, December 2015)
Alexey Stadler
Thank you Krzyżowa-Music for being our home since 5 years! More than 50 musicians from all over the world! It was a…
https://t.co/KpKXOWrM7g
13 Sep