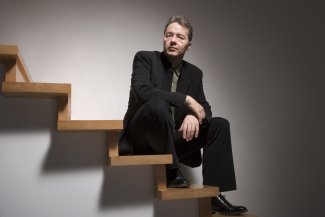 "The judicious and commanding baton of Stefan Asbury… [at the Leipzig Gewandhaus]."

(Leipziger Volkszeitung, February 2014)
A regular guest with leading orchestras worldwide, Stefan Asbury's 2019/20 season starts with his return to the Copenhagen Philharmonic to conduct Berlioz's Symphonie Fantastique, followed by engagements with the MDR Sinfonieorchester Leipzig for Tchaikovsky Symphony No.4 and Ensemble Modern with works by Schönberg. In North America he appears with the Milwaukee Symphony Orchestra and Symphony Nova Scotia, whilst further collaborations include the NDR Elbphilharmonie Orchester in Hamburg.
The 2018/19 season saw Stefan debuting with several orchestras across the world, including the Auckland Philharmonia, China National Symphony Orchestra, Bilbao Orkestra Sinfonikoa, Orquestra Sinfônica do Paraná, Orquesta Sinfonica de Peru and Szczecin Philharmonic. He returned to the MDR Sinfonieorchester Leipzig as part of Beethovenfest Bonn, as well as Ensemble Musikfabrik and the Polish National Radio Symphony Orchestra.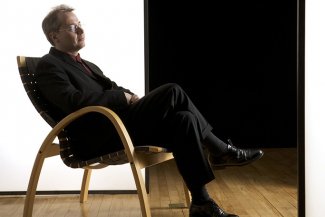 See more

Stefan has particularly strong relationships with many living composers including Steve Reich, Wolfgang Rihm, Unsuk Chin and Mark-Anthony Turnage. In recent seasons he has conducted the world premiere of Bernd Richard Deutsch's Organ Concert at the Musikverein in Vienna and the world premiere of Sir Harrison Birtwistle's Piano Concerto with Pierre-Laurent Aimard and Sinfonieorchester des Bayerischen Rundfunks, including the US premiere with Aimard and the Boston Symphony Orchestra. Following the sad passing of Oliver Knussen, a very close mentor, Stefan conducted his last completed composition with the Birmingham Contemporary Music Group in November 2018.

As a recording artist, Stefan's CD of music by Jonathan Harvey was awarded a Monde de la Musique CHOC award, and his complete cycle of Gerard Grisey's Les Espaces Accoustiques with WDR Sinfonieorchester Köln won a Deutschen Schallplattenkritik award.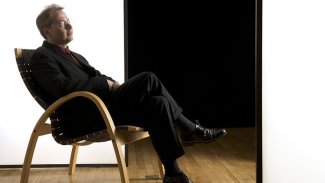 Stefan Asbury - Ginastera: Popl Vuh (excerpt)
© NEOS and WDR Sinfonieorchester Köln
"[Messiaen's Turangalîla-Symphonie] The Symphonie's rhythms, structures, and harmonic relations are all incredibly complex and varied, but conductor Stefan Asbury and the APO never flagged during this spectacular concert… The fifth movement was a highlight and the orchestra flung itself into this dancing maelstrom with power and abandon… Stefan Asbury's conducting led us through this thicket of themes and motifs with logic and coherence. The musicians captured all the extreme contrasts in the work from the pure and delicate to the fiery and brutal."
(Peter Hoar, Radio New Zealand, March 2019)
"Such a piece (Grisey's Les Espaces acoustiques) imperatively needs a conductor – Asbury doesn't only show the diversity of the music but also sees the bigger picture. The Brit knows how to shape a breathing musical organism."
(Muenchener Merkur, March 2018)
"Asbury conveys the captivatingly illustrative power of Shostakovich's instrumentation with sheer cinematic imagination. The dreamy second movement shows the brutal conflicts with utmost severity."
(Leipziger Volkszeitung, November 2017)
"Under Stefan Asbury's baton, the young players (America's finest) of the Spoleto Festival USA Orchestra find all the sophistication of Gershwin's score."
(Telegraph, May 2016)
"Asbury's sovereignty guaranteed a vivid interpretation of Messiaen [at Staatsoper Hannover] which will stay in the audience's memory for a long time."
(Ludolf Baucke, Hannoversche Allgemeine Zeitung, May 2015)
"The judicious and commanding baton of Stefan Asbury… [at the Leipzig Gewandhaus]."
(Leipziger Volkszeitung, February 2014)
"The big surprise was that the new chief's authority, he was able to show this convincingly in standard repertoire. The prelude and Liebestod from Wagner's Tristan und Isolde was full of romantic mystery. With elegant tension proved the conductor that in silence the most beautiful music can hide. Asbury's handling of parts from Prokofiev's ballet Romeo and Juliet music was nothing less than a sensation. He seemingly effortlessly elicited transparency and bright colors out of the orchestra, and his honest approach won him in perfect drops of theater out of the score. We have seldom heard this orchestra play so well. After the concert, the musicians applauded for the new chief-conductor and everyone was there to shine… Groningen has something to discover…"
(De Telegraaf, December 2011)
"Stefan Asbury conducted with considerable attention to detail, skilfully guiding the performers through the music's rhythmic complexities."
(The Australian, March 2009)
"Outstanding: Stefan Asbury at the helm of the 11-strong ensemble from Klangforum Wien."
(Die Welt, May 2008)