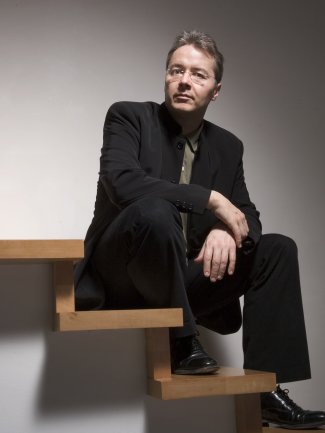 STEFAN

ASBURY

AUTUMN

2020

HIGHLIGHTS
1/10/2020
Stefan Asbury returns to the podium this season for a series of engagements across Europe.
On 1 October he returns to Ensemble Modern, one of Germany's leading ensembles for contemporary music, with which Asbury has a long-standing collaboration. In a programme dedicated to Charles Ives' oeuvre, concerts take place at the Alte Oper in Frankfurt.
Immediately after, he travels to Bucharest, Romania, to conduct the online opening gala concert of the George Enescu Philharmonic Orchestra on 7 October. Together with the orchestra they present a programme with works by Faure, Saint-Saëns and Beethoven live from the Romanian Athenaeum Concert Hall.
At the end of the month, Asbury embarks on his second collaboration with the Szczecin Philharmonic Orchestra. A beguiling programme featuring Schreker's Kammersymphonie and Respighi's Trittico Botticelliano will be performed for an online concert on 30 October.
November sees Asbury returning once again in Frankfurt, this time for an engagement with the Frankfurt Radio Symphony. For this programme, he joins forces with pianist Pierre-Laurent Aimard, performing music by Olivier Messiaen, Nino Rota and Franz Schreker. The concert is available on the orchestra's official YouTube channel.