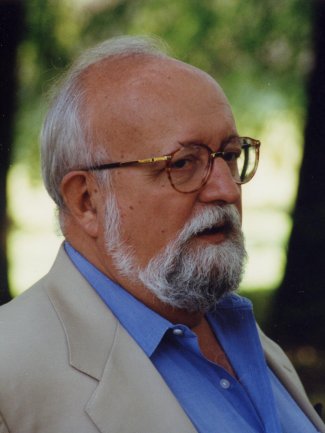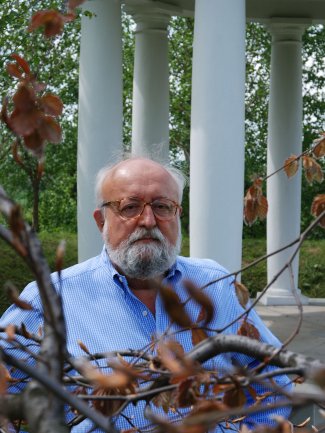 Krzysztof Penderecki
Conductor / Composer
"The level of vision, nuance and polish that Penderecki consistently demonstrated during the concert revealed a conductor of the highest ranking"

(Dennis Polkow)
Artistic Director: Sinfonia Varsovia
Multi-award winning Polish composer and conductor Krzysztof Penderecki is one of the world's leading and most distinguished musicians of his generation.
Works like Threnody for the Victims of Hiroshima (1960), St. Luke Passion (1966), Cello Concerto No.2 (1982) written for Mstislav Rostropovich, Polish Requiem (1984), Symphony No.3 (1995), Violin Concerto No.2 ​"Metamorphosen"written for Anne-Sophie Mutter (1995), Symphony No.7 ​"The Seven Gates of Jerusalem" (1996) and the Double Concerto (2012) written for Janine Jansen and Julian Rachlin, to name a few, are now considered masterworks of our time.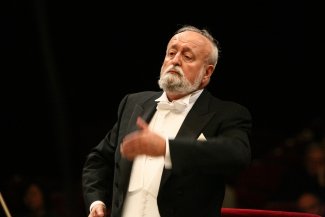 See more

Aside from composition, Krzysztof Penderecki has developed an outstanding career as a conductor over the years. He was guest conductor of both the NDR Elbphilharmonie and MDR Leipzig sinfonieorchesters, Artistic Director of the Casals Festival in San Juan, Puerto Rico (1992– 2002), and Artistic Advisor to the Beijing Music Festival. Since 2003 he has held the position of Artistic Director of the Sinfonia Varsovia with which he has developed a wide range of projects. He also regularly works with the Polish National Radio Symphony Orchestra and Sinfonia Iuventus – both of which he has recorded several albums with – Beethoven Academy Orchestra, Sinfonietta Cracovia, and Warsaw Philharmonic Orchestra. In 2014, Anna Schmidt filmed a long documentary film on Penderecki's music and life, ​"Paths through the Labyrinth".

Conducting engagements of the 2018/19 season include the Royal Scottish National Orchestra, Tokyo Metropolitan and Hiroshima symphony orchestras, Deutsche Radio Philharmonie Saarbrücken Kaiserslautern and Orquestra Metropolitana de Lisboa. Recent highlights include the Rundfunk-Sinfonieorchester Berlin, Mozarteum Orchester Salzburg, Staatskapelle Weimar, Dresdner Philharmonie, Orquesta Nacional de España, Orquesta Sinfónica di Galicia, the closing concert of the 2017 Prague Spring Festival (Prague Radio Symphony Orchestra), and a tour of Latin America including concerts with Orquesta Sinfônica del Estado de São Paulo.
"Prague Spring had one of the most memorable finales in its history this year … Working without a baton and using short, fluid arm movements, Penderecki was able to draw out subtle shading in the sound, which at times almost vibrated with electric intensity. [His] conducting … was masterful."
(Bachtrack, June 2017)
"As a conductor, Krzysztof Penderecki is invariably associated with performances of his own music. But it was as an interpreter of other composers' works that he first took up the baton, and most notably considered Shostakovich's symphonies integral to his repertory. Penderecki did fine things with [Shostakovich's Sixth's] opening largo, in which hints of distant military threat intrude on a mood of sullen despair."
(The Guardian, October 2016)
"Of course, it's not surprising that a composer who takes up the baton should be able to make a fairly convincing case for his own pieces, but the level of vision, nuance and polish that Penderecki consistently demonstrated during the concert revealed a conductor of the highest ranking."
(Dennis Polkow)