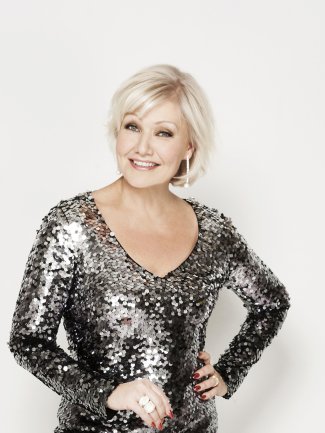 "Mattila is unquestionably glorious…that engulfing sound still hits you in the solar plexus."

(Tim Ashley, The Guardian)
The lyric beauty of Karita Mattila's voice and her innate sense of theatre have set her apart as one of the most sought-after operatic sopranos in the world today.
Highlights of the new season include Finnish National Opera's newly commissioned Covid fan tutte under Esa-Pekka Salonen – a project responding to the Covid-19 pandemic; long-awaited returns to Teatro Real as Foreign Princess (Rusalka) under Ivor Bolton and in Christoff Loy's production, and to the Royal Opera House as Emilia Marty in Katie Mitchell's highly anticipated new production of Věc Makropulos under Tamas Hanaus; on the concert platform, performances of Wesendonck Lieder with Finnish Radio Symphony Orchestra under Hannu Lintu, to be broadcast via YLE.
In demand by every major opera house, new roles have dominated in recent seasons including Staatsoper unter den Linden as Kabanicha (Katya Kabanova); Ortrud (Lohengrin) at Bayerishce Staatsoper under Lothar Koenigs; Leokadja Begbick (Aufstieg und Fall der Stadt Mahagonny) conducted by Esa-Pekka Salonen at Festival d'Aix; Foreign Princess (Rusalka) under Susanna Mälkki for Opéra national de Paris, and Madame de Croissy (Dialogues des Carmelites) under Yannick Nézet-Séguin at the Metropolitan Opera in a performance broadcast worldwide in the Live in HD series.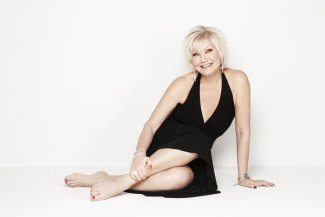 Other outstanding roles in a remarkable career include Emilia Marty (Věc Makropulos) for San Francisco Opera, The Metropolitan Opera, Finnish National Opera and at the BBC Proms; Sieglinde (Die Walküre) for Houston Grand Opera and San Francisco Opera, Marie (Wozzeck) at the Royal Opera House, Covent Garden and the title role in Ariadne auf Naxos for the Bayerisches Staatsoper. She recently made her role debut as Kundry in a concert performance of Parsifal at the Turku Music Festival.

In addition to two Grammy Awards for Best Opera Recording – Die Meistersinger von Nürnberg under Sir George Solti (1998) and Jenůfa under Bernard Haitink (2004) – Ms Mattila has many recordings to her credit, highlights of which include Strauss's Vier letzte Lieder under Claudia Abbado (Deutsche Grammophon) – recently selected as the performance of choice by BBC Radio 3's Building a Library; Schönberg's Gurrelieder and Shostakovich's Symphony No.14 with Sir Simon Rattle (EMI), and her 40th birthday concert in front of an audience of 12,000 in Helsinki (Ondine). An influential artistic force in the development of new music, she has given world premiere performances of Kaija Saariaho's Quatre instants, Mirage, and the monodrama Emilie which received its first performance at Opéra national de Lyon in 2010.

Ms Mattila has won numerous awards throughout a distinguished career including Musical America's Musician of the Year and the Chevalier des Arts et des Lettres; and in the 2016 Royal Philharmonic Society Award for her ​"unforgettable incarnations of both Kostelnička and Emilia Marty". A native of Finland, Ms Mattila trained at the Sibelius Academy in Helsinki with Liisa Linko-Malmio and subsequently with Vera Rózsa with whom she studied for almost 20 years. Her experience is now highly sought after and recent invitations to give masterclasses include the Peabody Institute of The Johns Hopkins University and Lauluakatemia, Helsinki and The Birgit Nilsson Museum.
Gallery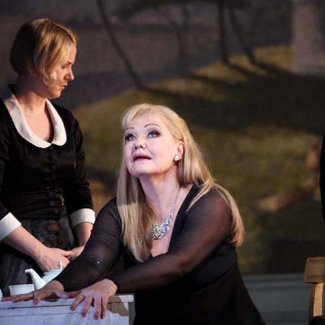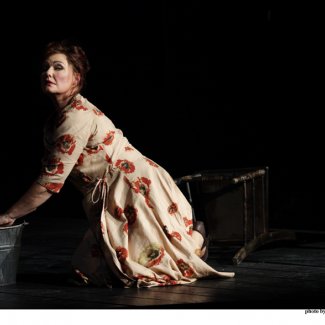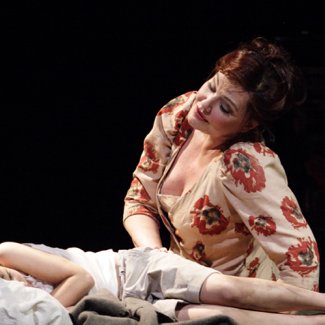 "[as the Foreign Princess] Karita Matilla commanded the stage with savage beauty."
(Opera Magazine, January 2021)
"Finnish soprano Karita Mattila [gave] a fascinating dramatic portrait of remarkable textual and musical subtlety [as Ortrud]"
(Hugh Canning, February 2020)
"Karita Mattila, in her first Madame de Croissy, was properly terrifying in her death agonies"
(Opera Magazine, July 2019)
"Karita Mattila sounded (and looked) ever-young, ever-agile as the kittenish Foreign Princess."
(Opera Magazine, June 2019)
"…Ms. Mattila's steely prioress can't help succumbing to Blanche's touching combination of fragility and determination…Facing the end, Ms. Mattila made her character at once terrifying and a sad wreck of a woman."
(New York Times, May 2019)
"Karita Mattila's fierce, iconoclastic take on the elderly, ill Prioress …was wracked with horrific pain from her first appearance…Then, as the Prioress lost control, Mattila unleashed her dramatic soprano in giant waves of steely sound."
(New York Observer May 2019)
"Karita Mattila oozed glamour as the deified former empress Plotina, acting up a storm and singing with still lovely tone."
(Opera Magazine, February 2019)
"Karita Mattila: a force of nature impossible to resist…there's no denying that Karita Mattila socks it to an audience through a star quality all too rare on the classical scene today…she can still sing softly to generate a warm tonal glow and at the climaxes above the stave she raises the rafters without a hint of vibrato or tremolo. Even more impressive than this is her commitment: whether it's exuberant gypsy songs by Brahms or the slyly deductive cabaret number by Friedrich Holländer, she inhabits what she sings, making it vivid, real, immediate, personal."
(Rupert Christiansen, Telegraph, May 2017)
"Karita Mattila swept on to the Wigmore Hall platform and scooped the audience into the palm of her hand for two hours. In part, that's because the soprano is such a fabulous and fearlessly direct stage performer…Fundamentally, though, it's about the rich nuance of her vocal sound, which still ranges from the full-on operatic to the intimate, all delivered with a laser-sharp awareness of both text and context."
(Martin Kettle, Guardian, May 2017)
"Her identification with the character is almost frighteningly complete. She sings with a rapture that borders on recklessness."
(Tim Ashley, The Guardian, February 2017)
"Mattila was something else, somewhere else. At an age when most sopranos are fading, she is basking in an Indian summer, and like her legendary predecessor Leonie Rysanek, she holds nothing back. This Sieglinde radiated a quality of ecstatic incandescent abandon that went way beyond mere vocalising – she was simply a woman who needed to be freed from misery, a woman who needed to give herself up to love. Kaufmann sang the music marvellously: but it was Mattila who found the heart of the drama and lived in it."
(Rupert Christiansen, The Telegraph, February 2017)
"The requisite atmosphere was only one virtue of the incandescent production of Jenůfa that welcomed back Karita Mattila to San Francisco as the Kostelnička, a new role which the Finnish soprano added to her repertory in a now-legendary London concert performance in April. Mattila's interpretation of the title role has been acclaimed for decades; her stage debut as the stepmother whose agonized act of infanticide propels this 1904 music drama dominated the performance…her soprano remains blessedly even and expressive throughout its range."
(Opera Magazine, October 2016)
"She was every bit the femme fatale. But for every hip-swagger there was a shrug of apathy: a glimpse of the emotional corpse that Marty has become. Delivered in characteristically full and fearless voice, her interpretation alone would have justified this performance."
(Financial Times, August 2016)
"Karita Mattila was Emilia Marty, quite literally…she incarnated every aspect – glamour and charm, wiles and caprices, cynicism and compassion – of this mercurial character. And this wasn't mere histrionic posturing: her singing was gloriously rich and expressive."
(Telegraph, Rupert Christiansen, August 2016)
"Emilia Marty is a role that Mattila has very much made her own in recent years, and it's hard to imagine it sung more beautifully or with greater opulence of tone…Yet Mattila's characterisation also runs gloriously deep…The closing scene, in which Marty finally finds emotional release in acceptance of her own mortality, was realised in an engulfing flood of sound that took one's breath away."
(Guardian, Tim Ashley, August 2016)
"Whether we knew it or not, the operatic world has been waiting all this time for Karita Mattila to sing the role Kostelnicka…She finally did so at the San Francisco Opera and the results were even more intense and brilliant than we could have hoped…there was no mistaking that the focus of attention was on Mattila, in a performance of unforgettable theatrical intensity and vocal brilliance…With Mattila, there are no compromises…her vocal endowments are, if anything, more opulent and finely honed than ever. Throughout the opera, and especially during Kostelnicka's climactic moral crisis at the heart of Act 2, Mattila unleashed great torrents of sound – now burnished to an extraordinary lyrical sheen for moments of introspection, now pouring forth in a practically unhinged expression of psychic anguish. And as a singing actor, Mattila is nonpareil. The combination of provincial rectitude and maternal tenderness that make Kostelnicka such a tricky character to embody onstage shone through with telling clarity in her performance…One way or another, everything in this production works perfectly – and Mattila's exquisite performance most perfectly of all."
(San Francisco Chronicle, June 2016)
"Karita Mattila, grabbing the Kostelnička irresistibly by the throat…Mattila's voice, as always both imposing and intriguingly diffuse"
(Opera Magazine, July 2016)
"Mattila is among the greatest contemporary exponents of Jenufa — which she sang at Covent Garden in 2001 — so she has chosen a good time to make the transition to the other title role. Now 55, she looks the part of the staunch matriarch, yet her voice is still in prime condition, a big lyric soprano with a penetrating edge to it. She sings Kostelnička's notes more beautifully — and accurately — than any other soprano I have heard live (more than 40)… She will take the role into her stage repertory, first in June in San Francisco, later in Munich and at the Met. Let's hope the Royal Opera has joined the queue."
(Hugh Canning, The Sunday Times, April 2016)
"Formidable Mattila is devastating as the Kostelnička…the voice itself, engulfing in it beauty and power, sounds devastating in this music, and the great scenes were wonderfully realised."
(Tim Ashley, Guardian, April 2016)
"Dominating it in every way was Finnish star soprano Karita Mattila…She threw herself into the role [of Kostelnička] with the recklessness that only a great artist can manage. She was every inch the iron matriarch…Mattila was the glowing centre of [this] performance"
(Ivan Hewett, Telegraph, April 2016)
"they were all dwarfed next to the phenomenon that was Karita Mattila's Kostelnička"
(Financial Times, April 2016)
"Karita Mattila was sounding at her incandescent best"
(Arts Desk, April 2016)
"Karita Mattila as her stepmother delivered a performance of raw emotion tipping over into madness."
(Evening Standard, April 2016)
"Karita Mattila, as Ariadne…returned to [the role] with complete confidence…there's a compelling intensity to the portrayal, a moving commitment that's impossible to resist…but the power [of her voice] – in terms of both expressiveness and decibels – feels undimmed."
(Opera Magazine, December 2015)
"Mattila is unquestionably glorious…that engulfing sound still hits you in the solar plexus. Her singing is wonderfully controlled yet abandoned in expression, trawling Strauss's emotional extremes with an utterly compelling immediacy. Ever the theatrical animal, she turns the Prima Donna of the Prologue into a real monster sacré, before taking us with her every step of the way on Ariadne's journey from grief to sensual renewal in the second half."
(Tim Ashley, Guardian, October 2015)
"Mattila's unflagging intensity and emotional generosity were absolutely gripping…Her performances were expertly paced with an intelligent narrative arc, dreamy without sacrificing expressive clarity. Mattila sang with a great commitment to character, painting detailed psychological portraits."
(Chicago Classical Review, August 2015)
"Karita Mattila, in her role debut as Sieglinde…sang with thrilling richness and steadiness. Her soprano soared with ease in Sieglinde's ecstatic outpourings"
(William Albright, Classical Voice North America, April 2015)
"[Mattila] sounds ravishing throughout her ordeal…A high-powered actress who takes the stage just by stepping onto it, Mattila's unfailing in her commitment and electric presence. She's the best part of the this show."
(D. L. Groover, Houston Press, April 2015)
Karita Mattila
Happy Wednesday♥️ Autumnal equinox. Let us make the most of it! Singing here 🎶! Happy Birthday to a friend in Fin…
https://t.co/m9zb7mASGM
22 Sep