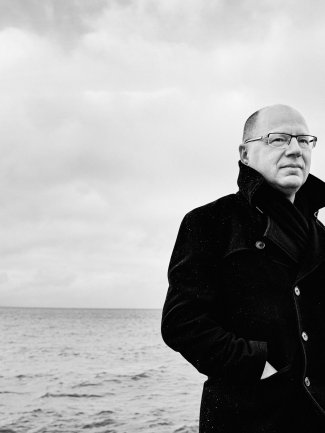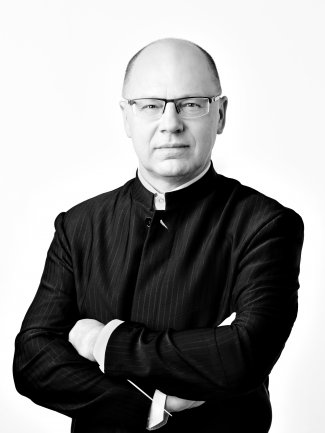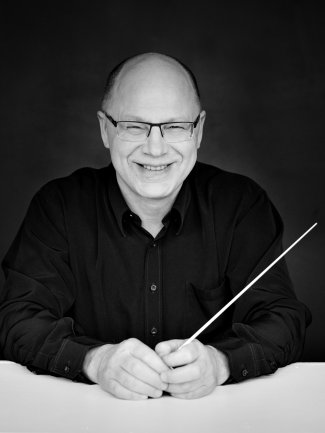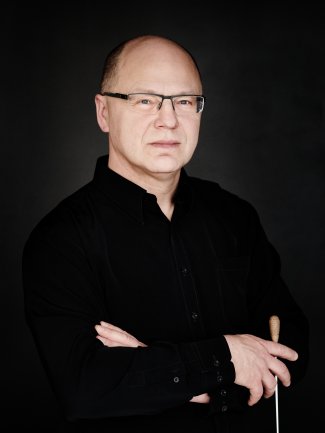 "Volmer was impassioned and tightly controlled. Every move, every gesture was designed to ensure the ultimate dramatic effect of each note, each syllable."

(The Advertiser)
Chief Conductor: Haydn Orchestra of Bolzano and Trento
Estonian conductor Arvo Volmer is widely acclaimed for his powerful performances in both opera and concert. Particularly well-known are his interpretations of Mahler and Sibelius, German, Nordic and Russian composers and contemporary music. Former Music Director of the Estonian National Symphony Orchestra and Artistic Director of the Estonian National Opera Volmer also held the position of Music Director of the Adelaide Symphony Orchestra whom he led on tours to Los Angeles and New York's Carnegie Hall and in projects such as the highly acclaimed, five-year long Mahler cycle. He continues his relationship with the Orchestra in the upcoming seasons.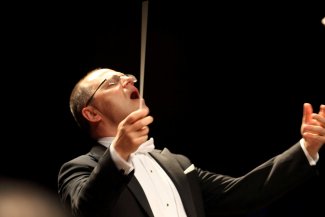 Show more

Music Director of the Orchestra Haydn, Volmer leads the Orchestra in concerts throughout Italy. Other current highlights include Volmer's continued and intensive relationship with the Orquestra Sinfônica do Estado de São Paulo, appearances with Prague Radio Symphony Orchestra in Wiesbaden and Prague, Shanghai Philharmonic Orchestra, Macao Orchestra's New Years Eve concert, St Gallen Symphony Orchestra and a new production of La Wally in Bolzano.

Volmer has appeared at all the important theatres and opera houses and performed with orchestras such as the BBC Philharmonic, City of Birmingham Symphony Orchestra, Singapore Symphony Orchestra, Taiwan Symphony Orchestra, Orchestre National de France, Orchestre Philharmonique de Radio France and all important orchestras in Australia. He has conducted the Orchestra of the Komische Oper Berlin, Konzerthausorchester Berlin, NDR Radiophilharmonie, NDR Sinfonieorchester Hamburg – on tour in South America – and most of Scandinavia's major ensembles including the Finnish Radio Symphony, Helsinki Philharmonic, Gothenburg Symphony and Royal Stockholm Philharmonic orchestras. As an opera conductor, Volmer has performed at the Bolshoi Theatre, Finnish National Opera, Norwegian Opera and regularly with Opera Australia in the Sydney and Melbourne opera houses.

Throughout his career, Arvo Volmer has made an extensive number of recordings, including the complete symphonies of Jean Sibelius for ABC (recorded following a cycle with the Adelaide Symphony Orchestra) and the symphonic works of Eduard Tubin.
"…and in this great work this impressive conductor came fully into his own. In terms of tempos, structural command and many myriad details – such as the manner by which he judged the elision into the 3/4 pulse in the first movement – together with his total grasp of every demand Sibelius asks of his interpreters, betokened a conductor of exceptional musicianship and technical mastery."
(Classical Source, January 2016)
"Conductor Arvo Volmer spiked its opening with viperous rhythms and clear-chiselled chords; its ​"big tune", the missing link between Elgar and Eric Coates, was goose-pimple inducing. …"
(New Zealand Herald, March 2010)
"Bringing together all… diverse elements, each with their own special needs, was dedicated Mahler disciple, very artistic director and conductor Volmer. Always expressive, never a gesture wasted, conveying encouragement as well as approval to his hard-working soloists, he was modest in the many curtain calls, urging that the credit go to everyone but himself. But finally the glory was his."
(The Advertiser, March 2010)