Arvo Volmer steps in to conduct

MDR

Sinfonieorchester in Leipzig and Dessau
3/3/2014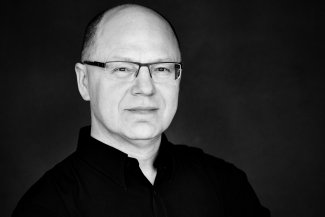 Arvo Volmer steps in at short notice to conduct the MDR Sinfonieorchester in Leipzig and at the annual Kurt Weill festival in Dessau, the composer's birthplace.
The programme features a newly-arranged Suite of Weill's songs, commissioned by the Festival and the MDR Sinfonieorchester, and arranged for violin and orchestra by Daniel Hope – who is also soloist in the performance.
Volmer also conducts Weill's Film Scene from Royal Palace (Dessau only) and Hope is again soloist for Prokofiev's Violin Concerto No.2. The programme is completed by two iconic French pieces: Ravel's Daphnis et Chloé Suite and Debussy's Prélude à l'après-midi d'un faune.
The concerts take place in Dessau on 7 March and at Leipzig's Gewandhaus on 9 March. The Dessau concert will be broadcast live on MDR FIGARO.