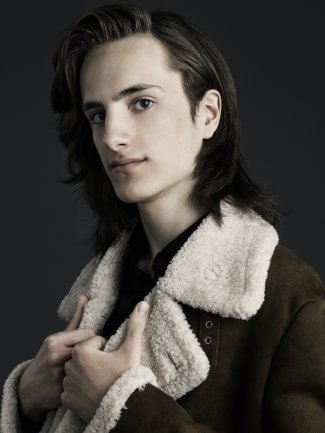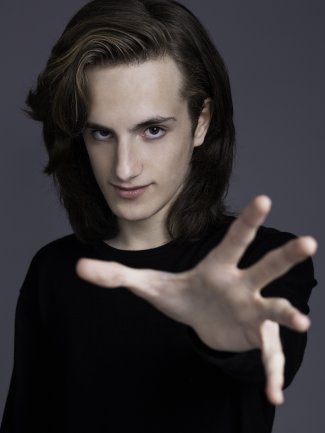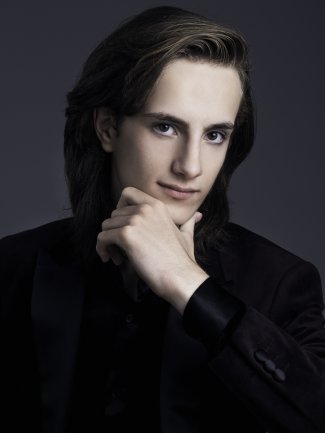 "an authentic musician, who has everything to become one of the major pianists of this century"

(Diapason Magazine)
Having started his professional piano education at the age of 3, Yoav Levanon, although just turned 18, already has an impressive list of prizes, competitions and concerts to his name.
Highlights of the coming months include his UK debut at St Martin-in-the-Fields church in London, recitals in the Boulezsaal, Berlin, Munich and Paris and concerto appearances in the Concertgebouw Hall Amsterdam as well as concerts with the Lucerne Symphony Orchestra.
Yoav first appeared on stage at the age of 4 and soon became a winner of his first National Piano Competition in Israel. He won his first Gold Medal at an International Piano Competition in the USA a year later and performed on the prestigious stage of Carnegie Hall in New York. Following his orchestral debut with the Israel Chamber Orchestra he went on to take part in the Tsinandali Festival, Georgia, where he played Mozart and Bach Concertos for Two Pianos and Orchestra with acclaimed pianist Sergei Babayan. And he received the ​'Young Talent Award' of the Excelentia Foundation and performed in a ceremony at the National Auditorium Madrid with the presence of her majesty Queen Dona Sofia. During 2018 Yoav performed Rachmaninov's Piano Concerto No.2 with the Israeli Philharmonic Orchestra
More recently Yoav appeared as the youngest pianist in the festival history of the renowned Verbier Festival and was celebrated as a ​"discovery". His debut solo recital, broadcast globally on medici​.tv, gained the largest online audience of any of the 2019 Festival's events.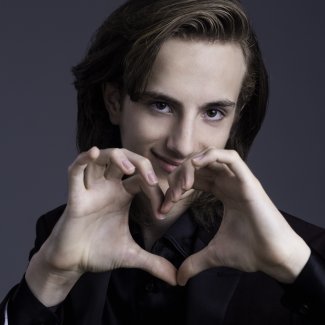 Further concerts included a solo performance in a ​'Piano Summit' with Martha Argerich at Schloss Elmau, Germany followed by a recital at the Piano aux Jacobins Festival in Toulouse. His performance was highly praised in a critic in Diapason: ​"Yoav Levanon is not only a stunning virtuoso. His assertive interpretative choices already make him an authentic musician, who has everything to become one of the major pianists of this century."

At the beginning of 2021, Yoav took part in a filmed project with maestro Daniel Barenboim and soon after he signed an exclusive artist agreement with Warner Classics. Yoav's debut album with the label is released in May 2022.

Yoav has already performed on some of the most prestigious stages and festivals in France, Germany, Israel, Latvia, and recently, with the Orchestre de la Swiss Romande in Geneve, Switzerland. Among his concerts, Yoav performed in the Louis Vuitton Foundation and Radio France Grand Auditorium, Paris.

Yoav is guided by top piano professors and musicians in Israel and abroad. He is privileged to take part in the ​'Piano Program for Outstanding Young Pianists' at the Jerusalem Music Center, working with the prestigious American concert pianist, Murray Perahia as well as working under the guidance of distinguished pianist Sir Andras Schiff in his artist performance studio at the Barenboim-Said Academy in Berlin.
"Levanon is undaunted by Liszt's Sonata, giving a performance of heroic sweep. A powerful player, the 18-year-old is nimble and articulate in the virtuoso passages, dramatic with the rhetorical flourishes, tender and lyrical when required. "
BBC Music Magazine, June 2022
"You are captivated from the first to the last note by piano playing that is not only characterized by outstanding ease and dexterity on the keyboard, but also displays amazing virtuosity and an understanding of musical form which is even more sensational for an 18-year-old. Yoav Levanon captures every motif, every theme, every sentence in its own unique way and experiences a lively, imaginatively ​"organic" design. No tone, no phrase is out of context. The fact that this great music develops meaningfully and compellingly is seldom conveyed so well. Five stars with an exclamation mark! First class transparent sound from the Teldex studio in Berlin."
(Fono Forum, May 2022)
"Very impressive playing, very contemplative — very mature playing. This sounds like a very thoughtful pianist who could be 20 years older, so that there is a genuine sense of engagement here, a sense of maturity that belies his age. And a very interesting programming idea to bring these pieces together."
(BBC Radio 3 Record Review, May 2022)
"Above all, however, he succeeded in bringing the composer [Robert Schumann] and his moods to life with a play rich in contrasts"
(Bad Kissinger, 2021)
"The Israeli pianist possesses a thundering energy at playing the piano that resonates, spinning under the starry dome of the choir as if he tries to blend into a torrential vertigo, to join some cosmic vibration."
(Marie-Aude Roux, Le Monde, 2020)
"an authentic musician, with innate and natural lyricism"
(Le Temps, 2019)