Virtual Circle blog:

5

Insights you need to know to run a successful online classical concert
2/9/2021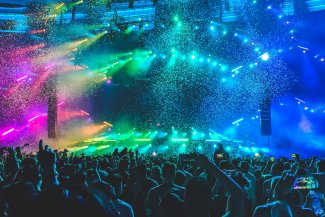 The who, what, where and how of online concert audiences 
Concert halls are now opening up and we can once again enjoy music together in the concert hall. But during the COVID-19 pandemic, digital filled an important gap for artists and audiences looking to engage with cultural events from home. Digital opened up opportunities to experience new art forms and music which we may not have been confident seeing in real life, enabled artists to reach wider and more diverse audiences, and created opportunities for arts and culture events to be more experimental in their formats, and providing unique digital experiences beyond that of the concert hall. This increased exposure to digital events has opened up exciting opportunities for digital concerts to offer a completely new experience that will run alongside in real life concert hall experiences.

Digital is here to stay and we need to understand some key insights to be able to understand who is watching digital concerts, how they are being accessed, and also what their expectations are so we know what content to create.
Here are some industry insights we've found to help you to run a successful online concert, ignore them at your peril!
Who is watching online concerts?
Generally, the younger generation (under 35s) are more willing to engage with digital content and pay for its content. Also, their expectations of the content is higher as they have grown up in a tech world, especially Gen Z who have never experienced a world without Google. However, over 64s are either willing to pay more than average or donate for the experience, but this still means that the concert experience must be high quality and engaging to keep both audience groups coming back.
Where are online concerts being watched?
The proportion of the local audiences will be higher than internationally. This shows that even digitally there is a trend for supporting local/​national venues or home-grown artists. This is something platforms should keep in mind in their programming and marketing campaigns.
What are people watching online?
Audiences are more willing to pay for a performance especially made to be watched online or a live performance behind the ​'closed doors' than archive recordings. This gives great opportunities for content creators to experiment with new content specially made for the digital sphere and to try out new technologies. If you have a subscription model then allowing audiences to have access to archive content is perfectly fine, just don't expect them to pay on demand for a concert that took place 5 years ago.
How are people accessing online concerts?
The majority of audiences access content via their laptops and smartphones at home with friends and family. This shows that the ​'concert atmosphere and feel' and of sharing an experience is still really important to audiences even when they are at home. There are exciting opportunities here for digital concerts to create new audience interaction experiences to further deepen the connection between the viewer and the performers. Plus don't neglect the importance of your site being mobile responsive!
Why are people watching online concerts?
The availability of digital content allows audiences to explore new arts and cultural experiences that they wouldn't have otherwise had access to. This is a great opportunity for the wider arts sector to create innovative and exciting content to draw in new audiences and diversify content, which might not have been suitable for a concert hall.
So there you have it, the 5 simple insights you need to run a successful online concert!
Key takeaway: just because something is online does not mean that it has to be complicated or flashy. Remember that your audience needs to come first. They want a high-quality performance with great music, fantastic musicians, some interesting camera angles, extra insightful content, and to feel connected to the concert. That's it!
To find out more about Virtual Circle and our events sign up to our mailing list, or follow us on Instagram and Twitter for latest updates.
Fiona Livingston
Associate Director, Marketing & Communications