Virtual Circle is an online concert and event live-streaming platform where you can watch classical music concerts, album launches, performances and workshops from across the music and arts world.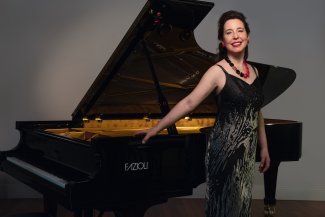 Angela Hewitt: J S Bach
Internationally-renowned pianist Angela Hewitt presents a not-to-be-missed programme that demonstrates her command over Johann Sebastian Bach's repertoire. Join us for this very special stream by one of today's most admired and respected keyboard artists.
See more

Angela Hewitt occupies a unique position among today's leading pianists. With a wide-ranging repertoire and frequent appearances in recital and with orchestras throughout Europe, the Americas, and Asia, she is also an award-winning recording artist whose performances of Bach have established her as one of the composer's foremost interpreters. In 2020 she received the City of Leipzig Medal, a huge honour that for the first time in its 17-year history was awarded to a woman.

J.S. BACH Programme:

Toccata in C Minor, BWV 911
French Suite No. 5 in G Major, BWV 816
Chromatic Fantasy and Fugue, BWV 903
Italian Concerto, BWV 971

Tickets £7, €7, US$7, CA$7
Available in a range of timezones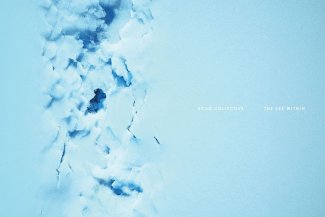 Echo Collective: new album launch concert
Echo Collective launch their new album ​'The See Within' with a special digital concert on Virtual Circle.
See more

"…this masterclass in composition, expression and technique bridges intimacy and grandeur in line with the most rewarding of post-classical works"- Pianist Magazine

Echo Collective is a creative and diverse community of classically trained musicians and instrumentalists, based in Brussels.

More information coming soon.
We are excited to bring live-streamed classical music concerts into your home and giving you a unique digital concert experience. As well as ensuring that artists and orchestras are properly supported, we understand how important it is that audiences feel connected to each event. Therefore multiple audience interactive features are a core aspect of our platform to ensure you feel involved in every performance including a live chat feed and audience applause button.
Our concerts are live-streamed from across the globe with world-class musicians, orchestras and venues performing stunning concerts with special extra content exclusively for digital audiences such as behind the scenes footage, Q&As and interviews.
We hope you enjoy your Virtual Circle digital concert experience and join our community on Instagram and sign up to our mailing list to make sure you never miss a concert.