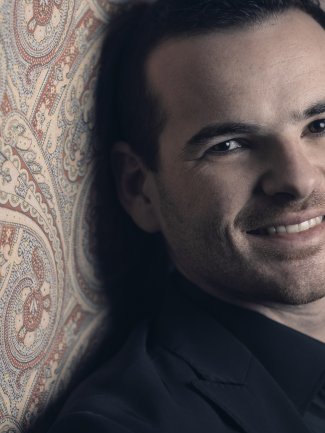 LIONEL

BRINGUIER

CONDUCTS

ORCHESTRE

PHILHARMONIQUE

DE

NICE
4/6/2021
Lionel Bringuier returns to his home town of Nice to conduct two weeks of concerts in June, with soloists Gautier Capuçon and Jean-Yves Thibaudet.
On 12 and 13 June Bringuier conducts the Orchestre Philharmonique de Nice in Poulenc's Sinfonietta, with Capuçon performing Saint-Saëns' Cello Concerto No. 1, Op. 33. The programme is completed with Kienta kien, a work by Etienne Perruchon for children's choir and orchestra, performed by students from the Orchestre et les Choeurs de l'École du Domaine du Possible.
On 18 and 19 June Jean-Yves Thibaudet joins Bringuier and the orchestra for Ravel's Piano Concerto in G major, followed by Bizet's Symphony in C major.