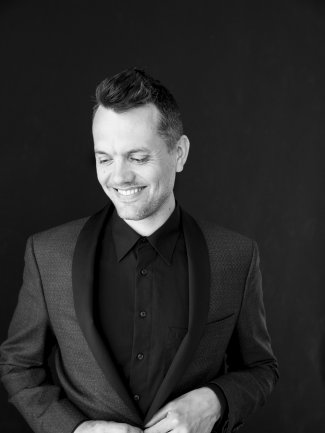 Bjarnason

&

Ólafsson perform together in Los Angeles
31/1/2020
Daníel Bjarnason and Víkingur Ólafsson join the Los Angeles Philharmonic New Music Group for a performance at Walt Disney Concert Hall on 4 February, as a part of the orchestra's Green Umbrella series. The series is an important part of the orchestra's commitment to new music and the future of the arts in the city.
The programme is co-curated by Bjarnason and Ólafsson and celebrates their Nordic roots through a wide array of ensemble formats. The repertoire includes Bjarnason's trio 5 Possibilites, for piano, cello, and clarinet, Saariaho's Sept Papillons for solo cello, the US premiere of Sørensen's Mignon-Papillons, for piano and strings, featuring Víkingur Ólafsson; and Daníel Bjarnason conducts Sørensen's The Weeping White Room and the world premiere of Jónsdóttir's The CV of a Butterfly, a commission by the Los Angeles Philharmonic.
A performance by the Los Angeles Percussion Quartet follows the concert, with works by Saariaho, Wallin and Bjarnason's Qui Tollis, commissioned by the Quartet.
Bjarnason has previously conducted in the series and he and Ólafsson were also featured stars of the Los Angeles Philharmonic's Reykjavik Festival in 2017, an eclectic and multi-disciplinary 17-day event co-curated by Bjarnason.
Ólafsson debuted in concert with the orchestra in 2018 and was presented last season in recital, and Bjarnason keeps a close relationship with the orchestra. Previous commissions include Blow Bright, from 2013, his Violin Concerto, premiered in 2017 at the Hollywood Bowl with Gustavo Dudamel and Pekka Kuusisto, and From Space I Saw Earth, written for Gustavo Dudamel, Zubin Mehta and Esa-Pekka Salonen to conduct together at the orchestra's Centennial Birthday Celebration Concert in October 2019.