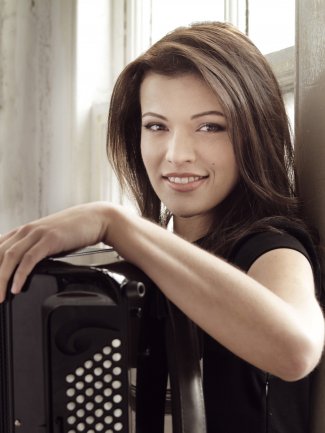 Ksenija Sidorova debuts at the Ravinia Festival
12/8/2016
This week Ksenija Sidorova makes her debut at the Ravinia Festival when she gives the United States premiere of her Carmen album on 19 August.
The album, released on Deutsche Grammophon earlier this summer, is a recreation of Carmen for the accordion, incorporating a Latin style which is driven by her identification with Bizet's free-spirited femme fatale.
The Ravinia Festival appearance follows recent Ksenija's recent performances of Carmen at the Dortmund Konzerthaus and the Jürmala Festival.