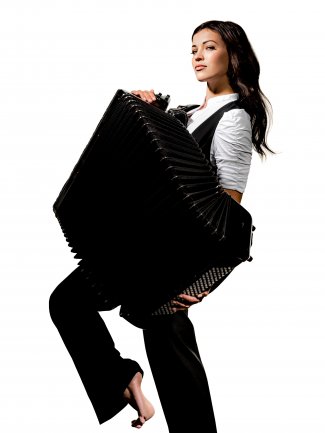 Ksenija Sidorova debuts with

NHK

Symphony Orchestra
3/2/2017
Ksenija Sidorova makes her debut in Japan, performing for the first time with the NHK Symphony Orchestra, Tokyo under the baton of Paavo Järvi.
On 11 and 12 February at the NHK Hall, Ksenija performs Erki-Sven Tüür's Accordion Concerto Prophecy — its premiere on Japan soil.
Ksenija will perform this piece again with MDR Sinfonieorchester Leipzig in June.