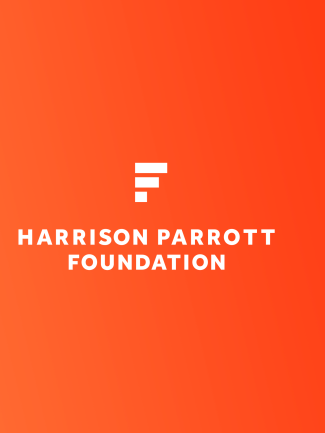 HP

Foundation: Music Access Awareness Week

2022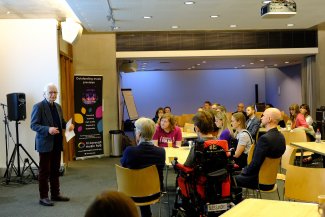 HP Foundation Music Access Awareness Week
Awareness week: Ran from Monday 31 October — Sunday 6 November
What is the HarrisonParrott Foundation Music Access Awareness week?

Music Access Awareness week (or #musicaccessawareness) is an annual charity campaign run by HarrisonParrott Foundation designed to engage with individuals and organisations involved across the music education sector (including educators, schools, professional musicians, hubs, foundations, trusts, orchestras, agencies and venues) in the United Kingdom to identify barriers to music access and help to solve them.
The campaign aims to highlight the problems of music access but also facilitate partnerships, dialogue, encourage knowledge sharing, and provide project inspiration to allow more young people to gain access to music education. We aim to bring together all aspects of the music ecosystem to look for solutions.
We're here to fight for music access. But we can't do it alone. Here's how you can get involved to help spread the message.

Throughout the awareness week, we released special content highlighting the problems and possible solutions to music access:
podcast episode about ​

'

How the music industry can get more involved in music education to broaden music career horizons'
read a blog article from HarrisonParrott Patrons Leia Zhu and Ken Fairbrother about their music journeys
download our infographic visualising multilayered pathways in the music career landscape and its relationship to funding
read our white paper: ​

'

Barriers to and Drivers of Adolescent Arts Engagement'
Social Media
We posted regularly on HarrisonParrott social media accounts and encouraged people interested in music access to post about how they accessed music, why it is important, what music means to them, or to play a short melody. Please tag @harrisonparrottltd and use #musicaccessawareness so we can share your contribution and reach as many people as possible about this important cause.
About the symposium

Music Industry meets Music Education: A response to the New National Plan for Music Education
THIS EVENT HAS NOW CONCLUDED
Location: St Paul's Centre, Hammersmith, London
Brought to you by HarrisonParrott Foundation and Tri-borough Music Hub
Ticket required (free ticket with optional donation)
Background
The New National Plan for Music Education (NPME) has outlined the need for the music industry to engage with music hubs and educators to enrich the music education provision and demonstrate various and diverse career pathways. The NPME affords a pertinent and timely opportunity to gather together industry, hubs and connectors, educators, government representatives and young people themselves to explore:
1. How can industry colleagues enrich and support music education programmes in schools and local hubs?
2. How can industry improve on their own education and delivery programmes to include a more diverse array of opportunities for young people, in both on and off-stage career pathways?
3. How can we all work together to ensure equal access to a diverse range of musical opportunities that are stimulating and interesting to young people?
The symposium is a direct response to the NPME to reflect and respond to the challenges posed by the 2022 National Plan for Music Education and assess how the music industry can be actively engaged and how the Plan may impact access to music in Primary and Secondary schools in London, UK.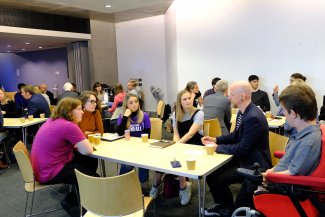 Symposium Schedule

13:00: Opening Address
Jasper Parrott: CEO, HP Foundation
13:15: Provocation – A provocation to contemplate throughout the Symposium
Clara Cullen, Venue Support Manager, Music Venues Trust
13:30: Campfire Sessions – An idea presented to small groups who share their insights and experiences
Sessions facilitated by: Sasha Marius-Beeko: Deputy Headteacher, St. Mary's,
and Stuart Whatmore: Head, Tri-borough Music Hub with Lissy Kelleher-Clarke, HP Foundation
14:30: The Clarion – A demonstration of the instrument
presented by Barry Farrimond-Chuong MBE: CEO, Open Up Music, and Alessandro, National Open Youth Orchestra Clarion player
14:45: Refreshment Break
15:00: Pechakucha – Music industry partners showcase an inspirational music project in 400 seconds and 20 slides!
Crispin Woodhead: Chief Executive, Orchestra of the Age of Enlightenment
Kate Lynch and Joe Walsh, Orchestras for All
15:15: Solution Room – peer-supported advice on our most pressing problems
Stuart Whatmore: Head, Tri-borough Music Hub & Chris Hodges, The Rhythm Studio
Jamie Njouku Goodwin, CEO, UK Music
16:00: Performance The Rhythm Studio, Chris Hodges: Director of Music, with Magan Wilcox
16:15 ‑17:00: Networking
Lissy Kelleher-Clarke
Head of Artist Operations & Digital Transformation; HarrisonParrott Foundation Manager