Meet the trustees, patrons

&

team
Lorna Aizlewood
Lorna is HarrisonParrott's COO & General Counsel. She has over 30 years' experience in the arts, music, television, film, digital new media, IT and associated industries. Also a solicitor, she has broad commercial and legal knowledge and experience in operational matters such as strategy, branding, budgeting, operations, P&L accountability, business development, HR and the management of teams. Outside her day job she is also Chair of the Board of Directors and Trustees of the Arts Council England NPO the English Folk Dance and Song Society. She is passionate about the ability of the arts to transform lives and opportunity for all.
Lydia Connolly
Lydia has been a Director of HarrisonParrott since 1991 and is the worldwide general manager for a prestigious roster of instrumentalists, conductors and composers. She was the first woman to read Music as an undergraduate at New College, Oxford — during which period she also qualified as a Licentiate of the Royal Academy of Music (violin). More recently she completed the Strategic Leadership Programme at Saïd Business School, Oxford. She is a Board Member of the International Artist Managers' Association as well as a long-standing member of the IAMA Broadcasting and Media Committee. She is additionally a Trustee of the HarrisonParrott Foundation and a Governor of The Purcell School. She has been a panellist at various industry conferences including IAMA, ABO, Women in Music, Southbank Centre, Institut Francais, Classical:NEXT — and has also been invited to lead seminars and workshops internationally with a range of industry professionals, including young performers.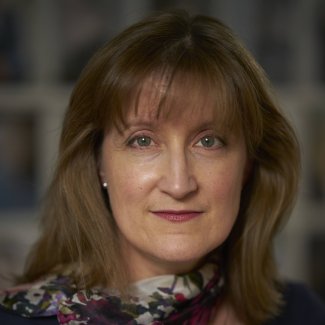 Ken Fairbrother
Ken is the elected Student Union President and Student Governor at the Royal Conservatoire of Scotland and is keen to shape the arts for the next generation. During his performance degree in violin at the RCS, Ken worked with National Performing Art Organisations on stage and behind the scenes, and with music outreach programs. A recipient of diversity opportunities, Ken looks to use his knowledge, enthusiasm and commitment to improve opportunities that make the arts more inclusive to under-represented groups.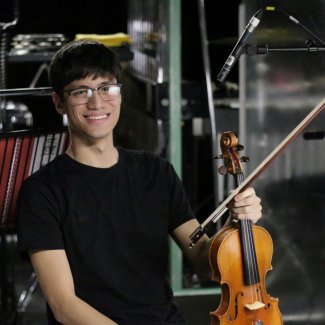 Jonathan Kuhles
Jonathan is an Associate Director for Kew Foundation at the Royal Botanic Gardens, Kew. He has worked in fundraising for 14 years with a specialism in raising philanthropic support from individual donors. Until 2019 he was the Development Director for the Philharmonia Orchestra. During his time in this position he secured a number of landmark sponsorship deals for the Orchestra's UK and International touring programme.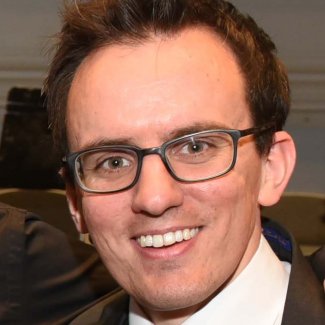 Ruth Minton
A soloist, collaborative pianist and educator, Ruth K. Minton is a Lecturer in Classical Performance at the University of Liverpool, leading modules on harmony and overseeing the provision for undergraduate Classical Performance. After graduating from Oxford with an MA Honours degree in music in 2010, Ruth graduated with a Masters degree in Music Performance from the Royal Welsh College of Music and Drama, as well as an LRSM Diploma in Piano Performance. A sought-after performance coach and academic tutor, through having worked in a range of positions from primary to higher education, Ruth has extensive experience of music education in the UK. She is passionate about supporting the next generation in the arts, and particularly music, creating opportunities for all.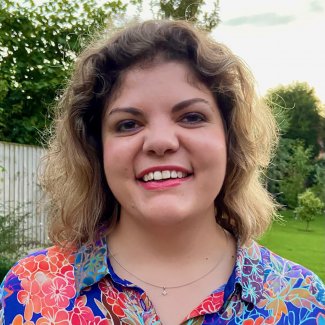 Tom Northey
Tom Northey runs Con Brio, a creative consultancy working with music and arts organisations on a range of development projects.
Tom started his career at Arts Council England before focusing on music education, leading schools programmes for both Opera North and Jessies Fund. In his consultancy work Tom has helped a wide range of cultural organisations with their fundraising and programme development including Mediale, Manchester Camerata, Global Grooves, Reform Radio, Brighter Sound, RNCM, MyHub (Manchester MEH). Tom recently completed a Masters in Art, Aesthetics and Cultural Institutions at the University of Liverpool.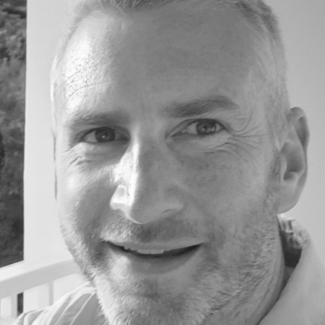 Jasper Parrott
Jasper is one of the world's leading music and artist managers, and HarrisonParrott, the company he founded in 1969 and which celebrated its 50th anniversary last year, is widely respected as one of the most influential and internationally active businesses in its field today. In recent years, Jasper has taken an increasing interest in the desire for diversity across all company activities, culminating last year in the launch of the HP Foundation, alongside other programmes relating to equal opportunities for all within the arts.
Samir Savant
Samir has been Chief Executive of St George's, Bristol, since September 2021. Samir has over 20 years' experience in the arts. He was most recently Festival Director of the London Handel Festival, which included a fully staged opera at the Royal Opera House and the internationally renowned Handel Singing Competition. Previously he has held senior fundraising and marketing positions at Shakespeare's Globe, English National Opera, Royal Academy of Arts and the Royal College of Music.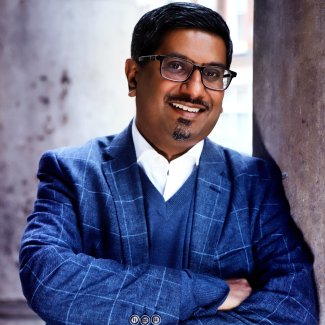 Jess Gillam
Hailing from Ulverston in Cumbria, Jess Gillam is blazing a trail in the music world with her outstanding talent and infectious personality. A free spirit in style and character, Jess is a trustee of the HarrisonParrott foundation because she is a passionate advocate for the power of music in society, and she often combines her engagements with educational and social projects, in addition to her busy performing, recording and presenting career.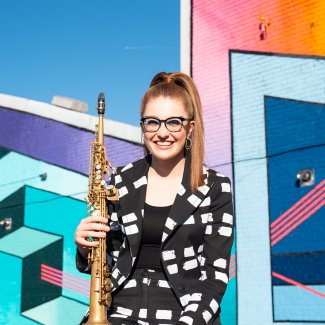 Ollie Howell
Ollie Howell is a multi-award-winning drummer, film/​tv composer, instrumentalist, producer and broadcaster. Based in London, Ollie has established a name for himself internationally as a composer and performer. His live shows and recordings impress fans with a punchy blend of creativity, stunning improvisation and critically acclaimed compositions. Legendary producer Quincy Jones calls Ollie​"an unbelievable drummer. So creative I couldn't believe it. He really is a 360-degree beautiful young cat." Ollie is the first ever jazz recipient of a Sky Academy Arts Scholarship, and his debut album Sutures and Stitches received critical acclaim, with the Guardian hailing it as​"a fine debut" and Mojo stating that his music​"has delicious dynamic flow and an almost elegiac beauty". As a composer for Film and Television, Ollie has written scores for many award winning films and tv series, with his work being screened at International Film Festivals all around the world (including earning several​'Best Original Score' nominations). Alongside multiple recent feature film scores and tv series, Ollie also recently worked as a Musical Arranger/​Instrumentalist on​'Dynasties', the David Attenborough TV series for the BBC, composed by Benji Merrison and Will Slater.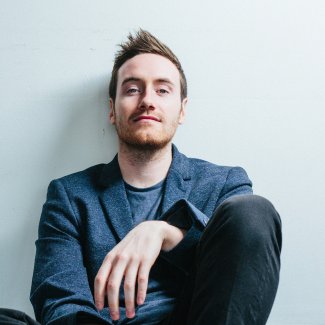 Leia Zhu
Lauded for her musical maturity, expressive interpretations and impressive technical ability, 15 year-old British violinist Leia Zhu is recognised as a star of the future. Appointed Artist-in-Residence with the London Mozart Players in October 2021, she embeds herself within the orchestra, performing as a featured soloist, leading play/​direct programmes and in chamber music. Leia also plays a crucial role in the orchestra's community residencies in Croydon and Hastings, inspiring and motivating her peers through educational projects. In producing her own regular videos, Zhu is a confident communicator and passionate advocate for classical music. She regularly posts videos on her popular YouTube channel, where she shares her joy of music, composers and creativity, which attracts thousands of subscribers and views.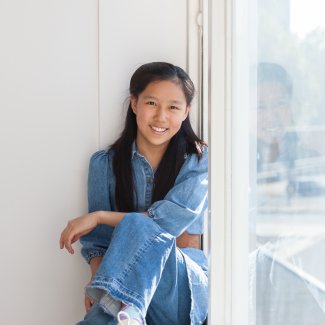 Anna Rodrigues:
HP

Foundation Secretary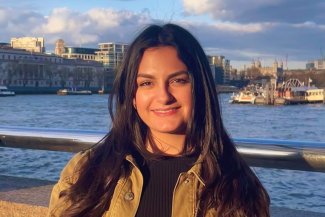 Catherine Fairlamb,
HP

Foundation Treasurer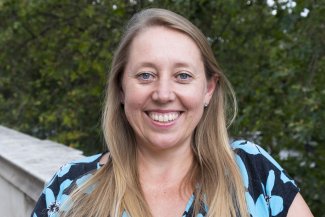 Lissy Kelleher-Clarke:

HP

Foundation Manager
Lissy is the Manager of the HarrisonParrott Foundation. She graduated with a BA in Music from Nottingham University and then began a career in artist management. Following a decade working in artist management, she recently completed her MSc in Cognitive Neuroscience and Psychology of Music from the University of London. Lissy's research interests comprise barriers and enablers to young people's participatory arts engagement. She believes participatory arts engagement has the power to transcend educational ability, physical disability and socio-economic status whilst affording an array of prosocial and wellbeing benefits to those who engage. However, thousands of young people in the United Kingdom are facing barriers to such engagement. Managing the HP Foundation serves as the ideal opportunity to deliver impact in this vital area of charitable activity, by generating meaningful engagement opportunities. Outside of her work with HarrisonParrott, Lissy continues to conduct action research, and volunteers in her community for arts organisations, such as Deptford X.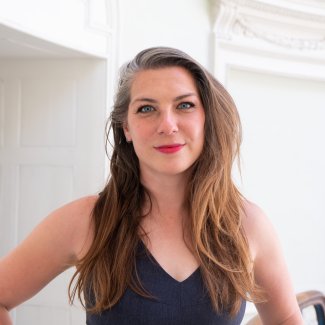 Alice Jones
Alice is an Associate Artist Manager in the Vocal department of Harrison Parrot, with previous experience working at the Royal Opera House, Covent Garden in the Audiences and Media department. She is also currently the Chair of the London Symphony Chorus having been a trustee and director of the Chorus for the past three years, and a regular singing member for the past 6.
She knows first-hand the benefits on health and well-being and the opportunities both socially and professionally that involvement in music and the arts can offer and believes wholeheartedly that this opportunity should be available to everyone. Diverse voices in the arts world – voices which challenge, question and bring fresh perspectives – are essential to our music making and the success of the arts industries more broadly.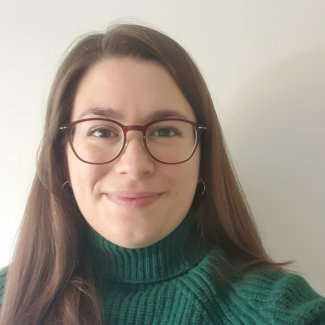 Theodor Küng
An award-winning graduate of the University of Cambridge and the Royal Academy of Music, Theodor worked internationally as a professional orchestral violinist for over a decade and shared the stage with some of the world's most eminent musicians – including many from HarrisonParrott's own roster – until health issues led him to join HarrisonParrott in 2021. He is also a keen writer and published his first novel in 2020, having previously garnered multiple accolades for both his poetry and prose and penned over a hundred marketing ads for US radio and television. Theodor's early experiences were heavily influenced by growing up in a small mountain village with limited access to arts funding and he has since taken every opportunity to bring music to remote and marginalised communities. Between 2010 and 2020, he managed several chamber music tours across Europe and co-led over fifty educational workshops and outreach programmes for children and refugees in France, Switzerland, Lebanon and the UAE.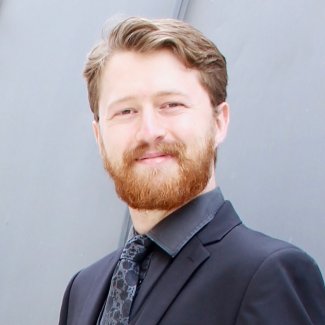 Lucie Rivet
Lucie Rivet has worked at the Festival of Aix-en-Provence and is now Social Media Officer at HarrisonParrott.
She studied at Sorbonne University where she graduated with a bachelor's and a master's degree in Literature. With the Erasmus exchange programme, she also studied at King's College London during the second year of her master's, where she joined the poetry and creative writing societies. In 2020, she was one of the winners of Eastside's Spoken Word Poetry Contest and her poem got published in the I Know I Wish I Will anthology. Her writing style and imagination are deeply connected with music, visual arts, diversity and inclusion. One of her goals is to encourage people to embrace different musical genres and create beyond society's expectations.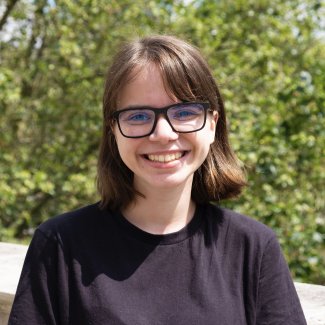 Katya Walker-Arnott
Katya has been an Artist and Project Manager at HarrisonParrott since 2019, having previously held positions at companies including the National Opera Studio, English National Opera and Philharmonia Orchestra. Between 2014 – 2018, she was co-director of non-for-profit social networking organisation Young People in the Arts, which is aimed at connecting and inspiring cultural and creative industry professionals at the outset of their careers. During this time, she oversaw four seasons of talks, workshops and networking events in London, helped to launch satellite groups in Glasgow, Cardiff and Leeds, and represented YPIA at events including the Women in the Creative Industries Day (WOW Festival, Southbank Centre) and the ​"Making It: Careers in Art and Design" Day at the V&A Museum. She now sits on YPIA's Advisory Board.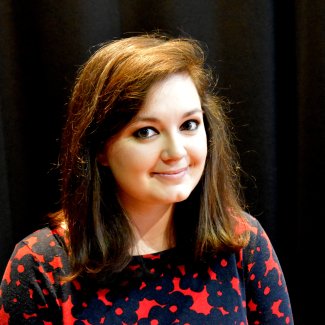 Nichole Burley-Burton
Nichole attended a State Secondary School in Bermondsey, South East London, where I had the most incredible music teacher. Her teacher had limited resources, but she always made sure that any student that showed interest in the Arts was welcomed, invested in, and had a safe place to enjoy the Arts, regardless of their economic situation, background or ability. Needless to say, Nichole spent many hours in the music block, fully immersing herself in the Arts. Before embarking on a career in HR & Operations, Nichile was attracted to the notion that she could change and improve the working lives of people, and she wanted to build her career in an organisation that valued education and music for all; because of this, the ethos of the Foundation resonates with her; transforming lives through the Arts and education. Consistently delivering positive actions for young people from all walks of life is why being a part of the Foundation is so important to Nichole.