Samir Savant
Samir has been Festival Director of the London Handel Festival since April 2016. He has 20 years' experience of management in the arts, with a focus on fundraising and marketing, and has worked at Shakespeare's Globe, English National Opera, Royal Academy of Arts and Royal College of Music. He is on the executive committee of the Institute of Fundraising's Cultural Sector Network, and is a trustee of Shobana Jeyasingh Dance. He is committed to promoting diversity and inclusion in the creative industries.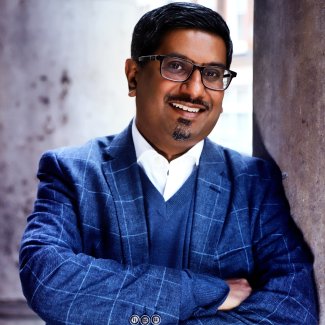 Jasper Parrott
Jasper is one of the world's leading music and artist managers, and HarrisonParrott, the company he founded in 1969 and which celebrated its 50th anniversary last year, is widely respected as one of the most influential and internationally active businesses in its field today. In recent years, Jasper has taken an increasing interest in the desire for diversity across all company activities, culminating last year in the launch of the HP Foundation, alongside other programmes relating to equal opportunities for all within the arts.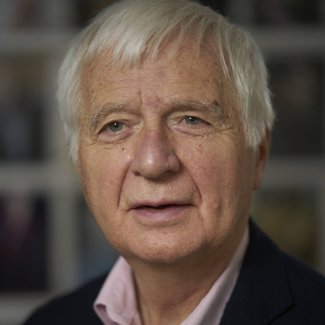 Lydia Connolly
Lydia has been a Director of HarrisonParrott since 1991 and is the worldwide general manager for a prestigious roster of instrumentalists, conductors and composers. She was the first woman to read Music as an undergraduate at New College, Oxford — during which period she also qualified as a Licentiate of the Royal Academy of Music (violin). More recently she completed the Strategic Leadership Programme at Saïd Business School, Oxford. She is a Board Member of the International Artist Managers' Association as well as a long-standing member of the IAMA Broadcasting and Media Committee. She is additionally a Trustee of the HarrisonParrott Foundation and a Governor of The Purcell School. She has been a panellist at various industry conferences including IAMA, ABO, Women in Music, Southbank Centre, Institut Francais, Classical:NEXT — and has also been invited to lead seminars and workshops internationally with a range of industry professionals, including young performers.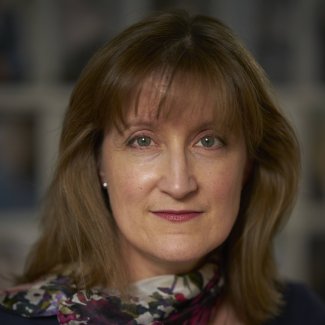 Jonathan Kuhles
Jonathan is an Associate Director for Kew Foundation at the Royal Botanic Gardens, Kew. He has worked in fundraising for 14 years with a specialism in raising philanthropic support from individual donors. Until 2019 he was the Development Director for the Philharmonia Orchestra. During his time in this position he secured a number of landmark sponsorship deals for the Orchestra's UK and International touring programme.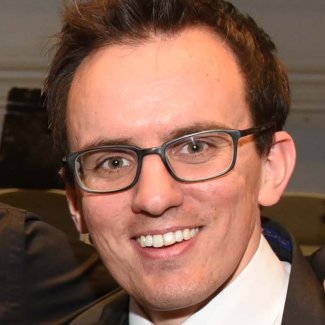 Lorna Aizlewood
Lorna is HarrisonParrott's COO & General Counsel. She has over 30 years' experience in the arts, music, television, film, digital new media, IT and associated industries. Also a solicitor, she has broad commercial and legal knowledge and experience in operational matters such as strategy, branding, budgeting, operations, P&L accountability, business development, HR and the management of teams. Outside her day job she is also Chair of the Board of Directors and Trustees of the Arts Council England NPO the English Folk Dance and Song Society. She is passionate about the ability of the arts to transform lives and opportunity for all.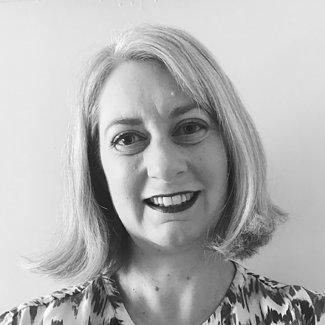 Alina Kireyeva Pullen
Originally from Turkmenistan, Alina had the privilege of working at the American Councils for International Education in Ashgabat, where she promoted youth music education, taught a‑capella choir of local students, as well as English language. Subsequently, Alina studied and worked at the Minot State University where she advocated for and supported higher education opportunities for underprivileged youths by giving workshops to help young people applying to universities before graduating with the BSc, Hons. in International Business, Marketing and Sociology. She moved to London in 2017, and worked in a food surplus redistribution charity, FareShare, before joining HarrisonParrott as an Artist Coordinator in 2018, where she became a part of the working group setting up and ​"dreaming up" the HarrisonParrott Foundation. Currently, she coordinates two departments at Trinity Laban Conservatoire and manages student Jazz orchestras. Alina hopes to continue to advocate for youth education, both in music and in general, in her future career as well as in her current posts.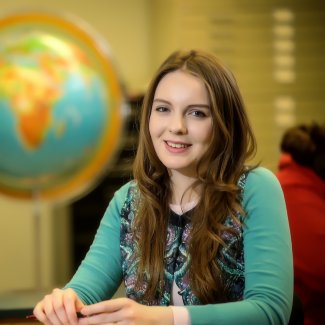 Jess Gillam
Hailing from Ulverston in Cumbria, Jess Gillam is blazing a trail in the music world with her outstanding talent and infectious personality. A free spirit in style and character, Jess is a trustee of the HarrisonParrott foundation because she is a passionate advocate for the power of music in society, and she often combines her engagements with educational and social projects, in addition to her busy performing, recording and presenting career.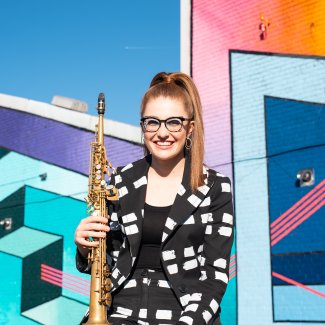 Ollie Howell
Ollie Howell is a multi-award-winning drummer, film/​tv composer, instrumentalist, producer and broadcaster. Based in London, Ollie has established a name for himself internationally as a composer and performer. His live shows and recordings impress fans with a punchy blend of creativity, stunning improvisation and critically acclaimed compositions. Legendary producer Quincy Jones calls Ollie​"an unbelievable drummer. So creative I couldn't believe it. He really is a 360-degree beautiful young cat." Ollie is the first ever jazz recipient of a Sky Academy Arts Scholarship, and his debut album Sutures and Stitches received critical acclaim, with the Guardian hailing it as​"a fine debut" and Mojo stating that his music​"has delicious dynamic flow and an almost elegiac beauty". As a composer for Film and Television, Ollie has written scores for many award winning films and tv series, with his work being screened at International Film Festivals all around the world (including earning several​'Best Original Score' nominations). Alongside multiple recent feature film scores and tv series, Ollie also recently worked as a Musical Arranger/​Instrumentalist on​'Dynasties', the David Attenborough TV series for the BBC, composed by Benji Merrison and Will Slater.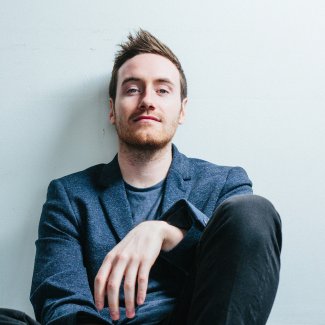 Carla Snow
I'm Carla and I'm an Artist Coordinator at HarrisonParrott. I moved from Dublin to start my career at HP and have been here a year now already. I studied Music Performance at Royal Irish Academy of Music and have a Master of Business from Trinity College Dublin. I am passionate about music education and making it accessible to everyone, which is why I got involved with the HP Foundation. I currently manage the Artists for Inclusivity programme, an initiative with Tri-Borough Music Hub which brings world class HP and Polyarts artists into the classroom to coach and inspire the students of Tri-Borough. I am excited to see the impact the HP Foundation will have as it grows and develops.