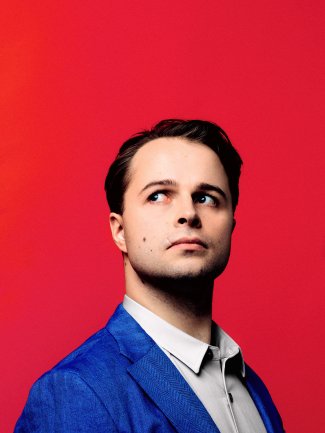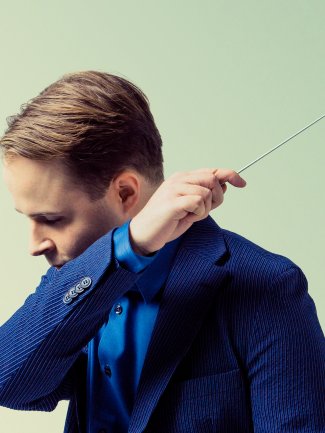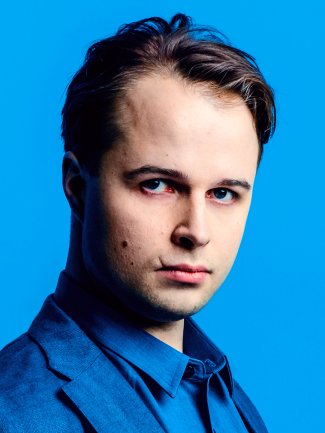 "The multi-talented Taavi Oramo is only taking his first steps as a conductor but it's immediately clear that another Finnish conductor is on his way to an international career"

(Helsingin Sanomat)
Artist in Residence: Tapiola Sinfonietta (from 2019/20)
Artistic Director: VocalEspoo Festival (from 2020)
Taavi Oramo's professional conducting career was launched with two short-notice jump-ins during the 2017/18 season with Tapiola Sinfonietta and the Finnish Radio Symphony Orchestra for which he received glowing reviews: ​"he shaped the piece's passion, rhetoric, sighs and storms with singing softeness and sensitivity" said the Helsingen Sanomat on his performance of Haydn Symphony No.49 with the Finnish Radio Symphony Orchestra. The newspaper also praised his performance in Tapiola ​"The multi-talented Taavi Oramo is only taking his first steps as a conductor but it's immediately clear that another Finnish conductor is on his way to an international career".
The 2018/19 season sees re-invitations to Tapiola Sinfonietta, Lahti Symphony Orchestra, Norrköping Symphony Orchestra and debuts with the Helsinki Philharmonic Orchestra, Oulu Symphony and Turku Philharmonic Orchestra, as well as two world premieres of operas by Heinz-Juhani Hofmann and Lauri Kilpiö.A major creative outlet has been Oramo's experimental electroacoustic group, Tölöläb, which combines woodwinds with live electronics to create music uninhibited by genre and conventional expectations. Recent performances with Tapiola Sinfonietta, with Oramo on the podium, combined live improvised interludes interspersing the movements of Webern's Symphony Op.21 and Magnus Lindberg's Jubliees. Producing concerts in venues ranging from the grittiest bars and techno parties to sacred spaces, in 2018 Tölöläb collaborated with experimental jazz group Elifantree to compose and record an album at Pekka Kuusisto's ​'Our Festival'. Tölöläb's previous projects include Vaeltaja (Traveller), a piece designed by Heta Aho performed in a moving tram using stories collected from strangers as material performed as part of Eloa Festival 2016, and Varjele a shadow dance piece performed at Helsinki Festival 2017.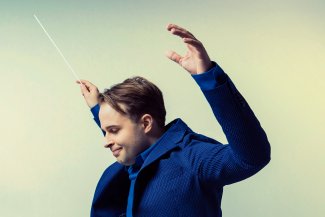 Show More

As a singer Oramo has focused on contemporary and early music. In 2018 he sang tenor arias in St John Passion with Finnish Baroque Orchestra and Lahti Symphony Orchestra, and featured in a staged production of Monteverdi Vespers produced by Helsinki Baroque Orchestra and Zodiak Dance Theater. As a clarinetist he has performed as soloist with orchestras in Kuopio, Joensuu and Lappeenranta as well as Ostrobothnian Chamber Orchestra and contemporary music group New Times Ensemble.

Oramo studied conducting at the Panula Academy under Jorma Panula and at Sibelius Academy under professors Atso Almila and Hannu Lintu. He is a founding member, former executive director and Chairman of the Board at Eloa Culture Company, which produces multidisciplinary chamber music events.
"The multi-talented Taavi Oramo is only taking his first steps as a conductor but it's immediately clear that another Finnish conductor is on his way to an international career. Oramo was invited on just a few days' notice to jump in for Mario Venzago. Even so the repertoire including the challenging Wennäkoski was perfectly under control. (…) The strings of the Tapiola Sinfonietta were a perfect ensemble to interpret Oramo's visions of Verklärte Nacht by Schönberg. Romantic conventions were broken for a challengingly fresh interpretation."
(Annamari Salmela, Helsingin Sanomat, November 2018)
"Jubilees by Magnus Lindberg sounded more full-blooded, flowing and dynamic than the recording conducted by the composer himself. Oramo's interpretation had graphicness, accurately directed crispness and lush sensualness. With the warm support of Tapiola Sinfonietta's players Taavi Oramo proved that his talent carries."
(Jukka Isopuro, Helsingin Sanomat, October 2018)
"[Jumping in for James Gaffigan] Taavi Oramo conducted Finnish Radio Symphony Orchestra calmly and firmly. [Oramo] got to prove his versatility in the three completely different works performed. (…) The collaboration between Conrad Tao and Finnish Radio Symphony Orchestra conducted by Oramo went well. In Oramo a firm calmness is combined with accuracy and suppleness. Gestures are economical."
(Hannu-Ilari Lampila, Helsingin Sanomat, April 2018)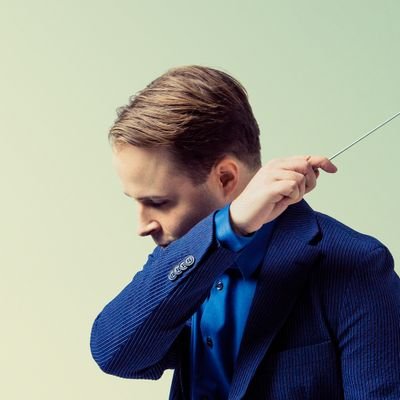 Taavi Oramo
Kuusi kuvaa Kuusta premiere yesterday, extremely proud of the Eloa crew that made it happen. Performances this week…
https://t.co/jkkAgf7L9S
11 Oct