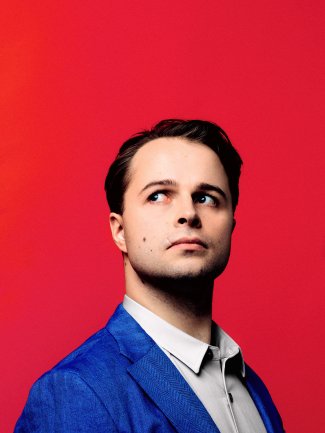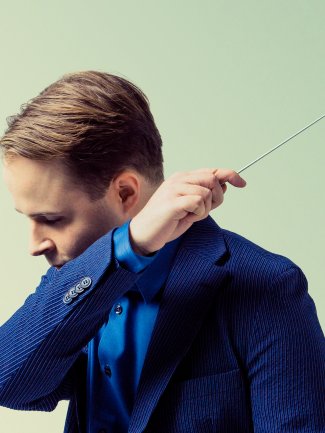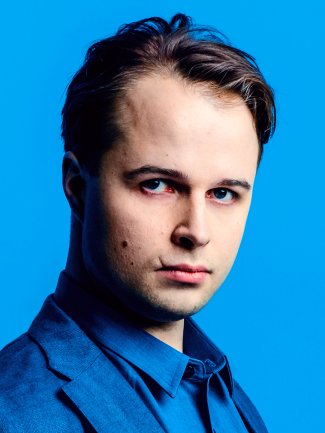 "The multi-talented Taavi Oramo is only taking his first steps as a conductor but it's immediately clear that another Finnish conductor is on his way to an international career"

(Helsingin Sanomat)
Artist in Residence: Tapiola Sinfonietta (2019/20)
Artistic Director: VocalEspoo Festival (from 2020)
Taavi Oramo's professional conducting career was launched with two short-notice jump-ins during the 2017/18 season with Tapiola Sinfonietta and the Finnish Radio Symphony Orchestra for which he received glowing reviews: ​"He shaped the piece's passion, rhetoric, sighs and storms with singing softness and sensitivity," commented the Helsingin Sanomat on his performance of Haydn Symphony No.49 with the FRSO. The newspaper also praised his performance in Tapiola: ​"The multi-talented Taavi Oramo is only taking his first steps as a conductor, but it's immediately clear that another Finnish conductor is on his way to an international career."
In November 2019, of Oramo's third major jump-in, Helsingin Sanomat wrote, ​"The recreation of Beethoven's famous concert was a great victory for Taavi Oramo." Oramo jumped in two days beforehand to conduct the period-instrument Helsinki Baroque Orchestra in a performance of Symphony No.6 ​'Pastoral', Piano Concerto No.4, ​"Ah! perfido", Choral Fantasy and Sanctus and Gloria from Mass in C.
The 2019/20 season features debuts with the Tampere Philharmonic, Munich Chamber Orchestra, Finnish National Opera Orchestra, Pärnu City Orchestra, BIT20 Ensemble Bergen, Kymi Sinfonietta and Pori Sinfonietta; Oramo also returns to the Helsinki Philharmonic (in a concert as part of BOZAR's Nordic Festival with the legendary bass Matti Salminen) and to the Turku Philharmonic. Oramo takes up two new appointments during 2019/20: Artist-in-Residence with Tapiola Sinfonietta and Artistic Director of Vocal Espoo for 2020. These positions highlight his highly collaborative style and forward-thinking approach to music-making, with Tapiola Sinfonietta commenting on how his ​"creative and experimental readings of orchestral music provide a hint of what [it] might evolve into in the future."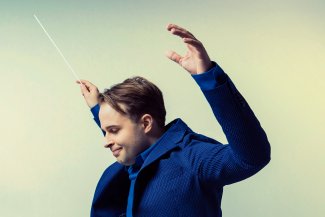 Show More

Equally at home in mainstream repertoire as he is in conducting cutting-edge, often obscure, contemporary works (in 2018/19 alone he conducted four world premiere chamber operas), Oramo specialises in cultivating programmes which have an innate dramatic or thematic structure. He is an accomplished singer (past performances include tenor arias in Bach's St John Passion with the Finnish Baroque and Lahti Symphony orchestras), clarinettist and electronic musician/​sound design expert, and these wide-ranging skills often contribute to his programme choices, from improvisatory elements to double-role singing and multi-disciplinary collaborations. A major creative outlet has been Oramo's experimental electroacoustic group, Tölöläb, which combines woodwinds with live electronics; recent performances with Tapiola Sinfonietta (with Oramo on the podium) interspersed live improvised interludes within movements of Webern's Symphony Op.21 and Magnus Lindberg's Jubilees, while in 2018 Tölöläb collaborated with experimental jazz group Elifantree to compose and record an album at Pekka Kuusisto's ​'Our Festival'.

Oramo studied conducting at the Panula Academy under Jorma Panula and at Sibelius Academy under Atso Almila and Hannu Lintu. He is a founding member, former executive director and Chairman of the Board at Eloa Culture Company, which produces multidisciplinary chamber music events.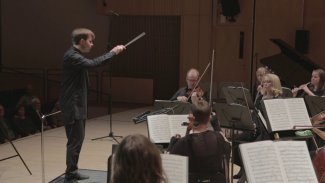 Schönberg: Chamber Symphony No.1 excerpts, Tapiola Sinfonietta
© Taavi Oramo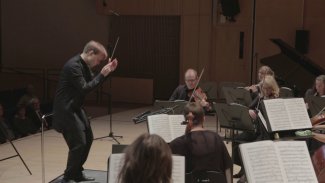 Schönberg: Chamber Symphony No.1, Tapiola Sinfonietta
© Taavi Oramo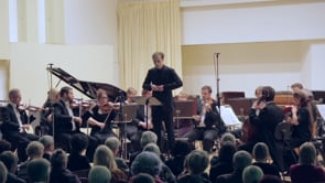 Mahler: Lieder eines fahrenden Gesellen (1st mvt), Kymi Sinfonietta
© Taavi Oramo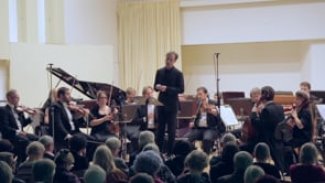 Mahler: Lieder eines fahrenden Gesellen (2nd mvt excerpt), Kymi Sinfonietta
© Taavi Oramo
"The recreation of Beethoven's famous concert was a great victory for Taavi Oramo."
(Helsingin Sanomat, November 2019)
"The four hour concert was twice the length of a normal one. It was a great challenge for Oramo and an even greater success. Oramo, extremely musical, conducted calmly and securely and created an intimate and sensitive connection with the players and singers. (…) [In Beethoven's Mass in C Major] Oramo united the soloists, choir and orchestra into a colourful symphonic whole. "
(Hannu-Ilari Lampila, Helsingin Sanomat, November 2019)
"Taavi Oramo could have had a distinguished career as a clarinetist or at least as well as a singer but clearly a career as a conducted seemed like a more attractive option. And why not? His voice and his clarinet will be useful in the future and Oramo is so obviously gifted as a conductor that it would have been a real pity if that path had not been explored seriously. (…) From Friday's concert in Tapiola it appeared clear that the technical side is one of Oramo's greatest strengths. If I were an orchestral musician I would love to play under his extremely clear, mannerism-free and altogether natural lead."
(Mats Liljeroos, Hufvudstadsbladet, September 2019)
"There are many reasons to predict that Taavi Oramo will be the next young Finnish conductor to rise to international acclaim. (…) Although his gestures are generally soft, when necessary he is more assertive and gets fantastic rises from the orchestra. (…) [In Scriabin's piano concerto] in addition to being a conductor Oramo is a clarinetist and a singer and he has the skill to make an orchesta sing with passion. (…) [In Arnold Schönberg's Chamber Symphony] Oramo's work in the complex structures of the piece was precise and strict but at the same time breathing and lively. "
(Hannu-Ilari Lampila, Helsingin Sanomat, September 2019)
"The multi-talented Taavi Oramo is only taking his first steps as a conductor but it's immediately clear that another Finnish conductor is on his way to an international career. Oramo was invited on just a few days' notice to jump in for Mario Venzago. Even so the repertoire including the challenging Wennäkoski was perfectly under control. (…) The strings of the Tapiola Sinfonietta were a perfect ensemble to interpret Oramo's visions of Verklärte Nacht by Schönberg. Romantic conventions were broken for a challengingly fresh interpretation."
(Annamari Salmela, Helsingin Sanomat, November 2018)
"Jubilees by Magnus Lindberg sounded more full-blooded, flowing and dynamic than the recording conducted by the composer himself. Oramo's interpretation had graphicness, accurately directed crispness and lush sensualness. With the warm support of Tapiola Sinfonietta's players Taavi Oramo proved that his talent carries."
(Jukka Isopuro, Helsingin Sanomat, October 2018)
"[Jumping in for James Gaffigan] Taavi Oramo conducted Finnish Radio Symphony Orchestra calmly and firmly. [Oramo] got to prove his versatility in the three completely different works performed. (…) The collaboration between Conrad Tao and Finnish Radio Symphony Orchestra conducted by Oramo went well. In Oramo a firm calmness is combined with accuracy and suppleness. Gestures are economical."
(Hannu-Ilari Lampila, Helsingin Sanomat, April 2018)