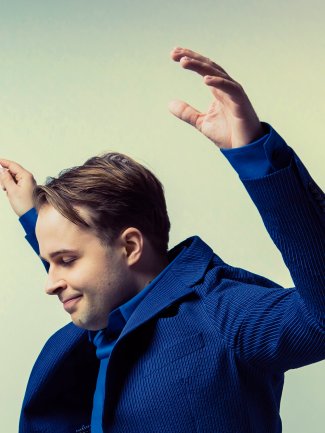 Taavi Oramo opens residency with Tapiola Sinfonietta
13/9/2019
Taavi Oramo conducts his first concert as Artist in Residence with the Tapiola Sinfonietta during the 2019/20 season. In the first of two visits, he presents a multi-faceted programme with works by Jonny Greenwood, guitarist of Radiohead, and Ilkka von Boehm, together with Schoenberg's Chamber Symphony No.1 and Scriabin​'s Piano Concerto, featuring soloist Matleena Nyman.
Oramo's conducting career sprung to a new height following two short-notice jump-ins during the 2017/18 season, one of which with Tapiola Sinfonietta, after which he was invited to take part in this residency.
He returns in April 2020 to conclude his collaboration with the orchestra for the season.