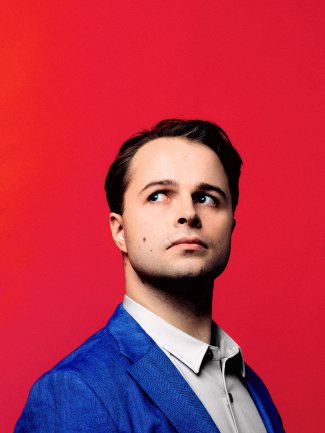 TAAVI

ORAMO

DOUBLE

DEBUT

IN

GERMANY

AND

NORWAY
17/1/2020
Taavi Oramo makes two debuts this week, in Munich and Bergen. He first leads the Munich Chamber Orchestra in a concert on 19 January at the Prinzregententheater, in two works by Rodrigo, Zarabanda lejana y Villancico, and Concierto de Aranjuez, in an arrangement for Harp and Orchestra, where he is joined by soloist Xavier de Maistre. He also conducts Marcello's Presto, for strings and castanets, performed by Lucero Tena. The concert also include solo works from Albéniz, Soler and Tárrega, performed by de Meistre and Tena.
Oramo then travels to Bergen to conduct the BIT20 Ensemble on 23 January at the Grieghallen, in a programme featuring all-Norwegian contemporary composers. He joins the ensemble in two works, Ketil Hvoslef's La Scala (a BIT2- Ensemble commission, having its world premiere here), and Kristine Tjøgersen's Seafloor Dawn Chorus. The concert also includes works from Fartein Valen and Eivind Buene. A shortened programme repeats the following day.
A environmentally-conscious artist, Taavi uses digital scores to study and conduct whenever possible, and makes his best efforts to reduce the impact of his carbon-footprint when travelling. After completing his performing commitments above, he returns back home from Bergen to Helsinki, using exclusively trains and ferry.