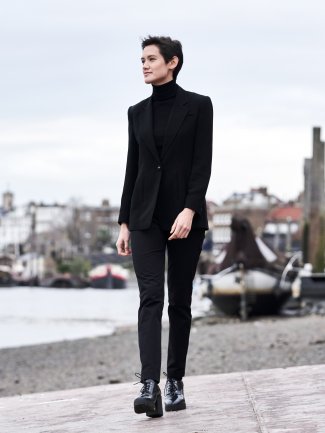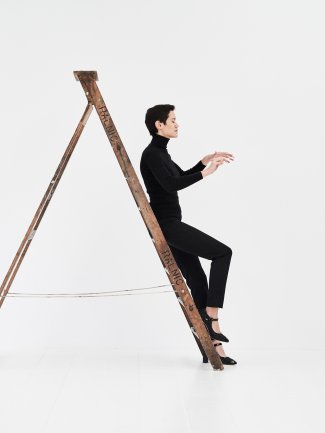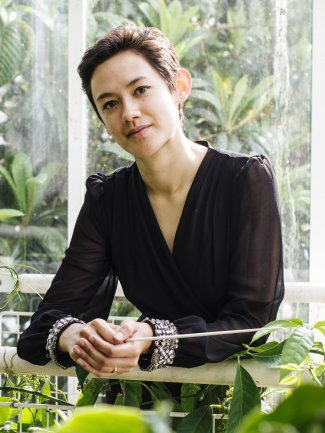 Stephanie Childress
Conductor
"Childress' elegant self-possession on the podium was reflected in interpretations that bore the stamp of a symphonic mind and consistently favoured musical honesty over sonic effect."

(Mark Valencia / Bachtrack, Nov 2020)
Assistant Conductor: St Louis Symphony Orchestra (through the 2021/22 season)
"Childress' command of her orchestra brings verve, bite and gravity to the score's darker moments, while exulting merrily in its racier passages, and the sheer musicality of this production is another of its strengths." (Operissima, February 2018)
Stephanie Childress began her early musical career as a violinist. Now in her early twenties, she is making her mark as a conductor and has been likened to ​"other notable young conductors of the past such as Sir John Eliot Gardiner and Sir Simon Rattle" (Varsity). Her remarkable musicianship and command of a broad scope of repertoire has led to engagements with symphony orchestras, contemporary chamber groups and opera houses.
Childress established her own ensemble, Orchestra Rheia in 2019, leading them to their make their first public performance of Brahms' Ein Deutsches Requiem in May of the same year. She was also appointed to the position of Principal Conductor of the London Lawyers' Symphony Orchestra for the 2019/20 season. Other highlights of the season included leading the Chineke! Juniors Orchestra in concerts at the Southbank Centre and covering performances of Verdi's Luisa Miller at English National Opera for conductor Alexander Joel. In summer 2020 she was due to attend the Aspen Music Festival as one of their conducting fellows.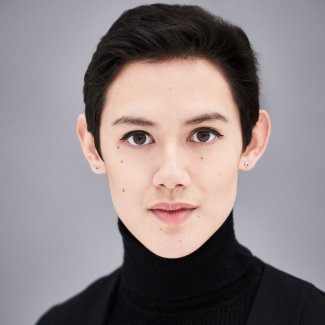 Establishing herself in both symphonic repertoire and opera, Stephanie has already conducted a number of productions, including Jeremy Sams' The Enchanted Island with the British Youth Opera, Benjamin Britten's The Rape of Lucretia at St John's College (Cambridge), Lennox Berkeley's A Dinner Engagement for the Cambridge University Opera Society and the world premiere of Anna Semple's opera The Next Station is Green Park at the Royal Conservatoire of Scotland.

In the 2020/21 season, Childress makes several exciting appearances, including conducting debuts with the London Symphony Orchestra and BBC Philharmonic Orchestra, Orchestre de Paris and the Konzerthausorchester Berlin as part of their 200th anniversary season celebrations.

Childress has participated in several prestigious competitions and most recently, was awarded 2nd prize at the inaugural conducting competition, La Maestra, in Paris. She has attended masterclasses with esteemed conductors such as Sir Mark Elder, Paavo Järvi, Neeme Järvi, Sian Edwards and Colin Metters, and most recently with Jukka-Pekka Saraste at the LEAD! Festival in Finland.

As a violinist, Childress rose to prominence when she became a finalist in the BBC Young Musician of the Year Competition in both 2016 and 2018. She was featured in the BBC's 2019 Proms Launch Video ahead of her Proms debut at the Royal Albert Hall with the Southbank Sinfonia and Jessica Cottis. Shortly after, Childress performed alongside the BBC Scottish Symphony Orchestra at Glasgow's Proms in the Park. In January 2020 she made her solo debut with the Royal Liverpool Philharmonic Orchestra under the baton of Vasily Petrenko, where ​"she displayed delightful bow work with the gentlest of nuances, both transfixing and transcendent" (The Reviews Hub).

Known not only as a fantastic conductor and violinist, Stephanie is an active supporter of the Tri-borough Music Hub, an award-winning organisation for music education. She has taken part in a number of programmes with the association, including leading the junior string ensemble at an ​'Artists for Inclusivity' event and speaking at the Youth Music Conference held at the Royal College of Music in February 2020. Last summer she appeared on BBC Radio 3's In Tune and BBC Proms Extra, as well as joining adjudicating panels for the RPS Awards (Storytelling Category) and the Ivor Novello Awards (Orchestral Category) last September.
(Respighi Ancient Airs and Dances Suite No.3) ​"With moods ranging from romantic yearning to tragic nobility, it calls for players with a wide expressive range and a conductor who is sensitive to both the work's technical demands and its emotional depth. Ms. Childress and the SLSO strings were all of that in abundance"
(KDHX, Chuck Lavazzi, April 2021)
"Childress has an elastic quality about her, cutting a strong yet pliable figure on the podium… She seemed at home in front of the SLSO – in command, into the music, and having some genuine fun with the musicians and audience alike."
(St Louis Post, STL Life, Eric Meyer, April 2021)
"Her podium style was elegant and precise, neither flamboyant nor overly reserved"
(KDHX, Chuck Lavazzi, April 2021)
"The most recent concert presented a mostly Finnish programme, originally intended for Susanna Malkki, but conducted in the event, and with full engagement, by Stephanie Childress. The novelties here were headed by Kaija Saariaho's Lumiere et Pesanteur, a brief glimpse into a hypersensitive sound-world, where lights flicker in the finest of mists, the subtlety of the music not even compromised by substantial parts for trumpet and other brass."
(Richard Fairman, Financial Times, November 2020)
"Childress' elegant self-possession on the podium was reflected in interpretations that bore the stamp of a symphonic mind and consistently favoured musical honesty over sonic effect."
(4*, Mark Valencia, Bachtrack, Nov 2020)
'She played the lazy intro with perfect pitch and then went on with soft, sweet and serene panache. There was a good balance between orchestra and soloist as we were taken on a journey flying high as a lark in the summer sky. There was playful accompaniment from the woodwind section and a simply sumptuous solo performance from Childress. She displayed delightful bow work with the gentlest of nuances, both transfixing and transcendent.'
(The Reviews Hub, January 2020)
"Clarity, and in particular unity, also flows from the orchestra under the baton of Stephanie Childress, a seriously exciting (and unnervingly young) talent who conjures a lithe, supple and above all united sound from her instrumentalists, full of atmosphere, drama and poise. Childress' command of her orchestra brings verve, bite and gravity to the score's darker moments, while exulting merrily in its racier passages, and the sheer musicality of this production is another of its strengths."
(Operissima, February 2018)
"Stephanie Childress, was both the conductor and the concert's stand out performer. From the moment she entered the Chapel she commanded the orchestra with such poise and energy that it was truly impossible to believe she was only eighteen years of age. In a video played before the concert, St John's' Director of Music commented on some of the notable young conductors of the past, such as Sir John Eliot Gardiner and Sir Simon Rattle. Perhaps such heights too lie in wait for Childress, who successfully tackled what she described in her Twitter feed as ​"the gargantuan mass of music" that is Beethoven's 9th symphony."
(Varsity, November 2017)