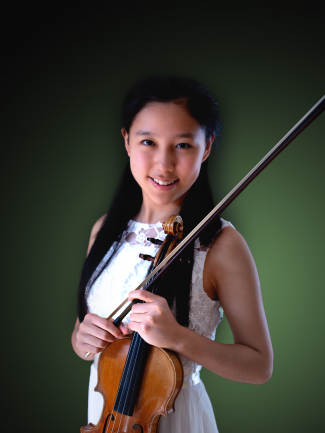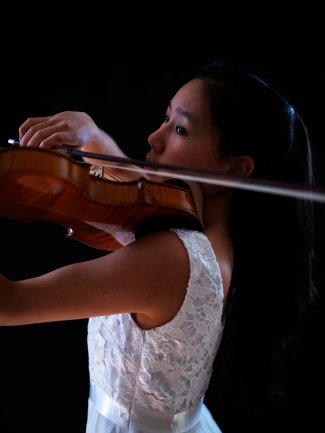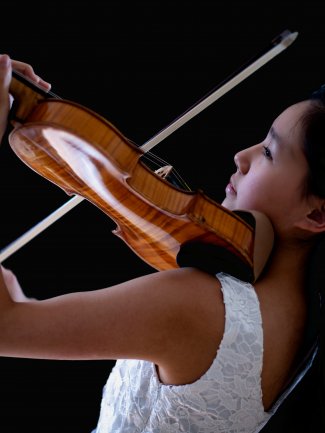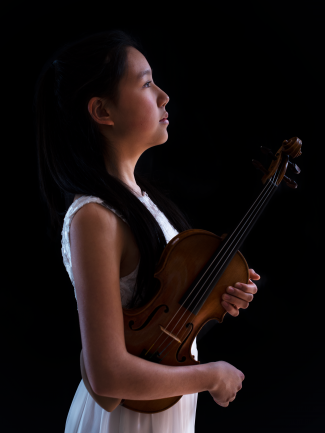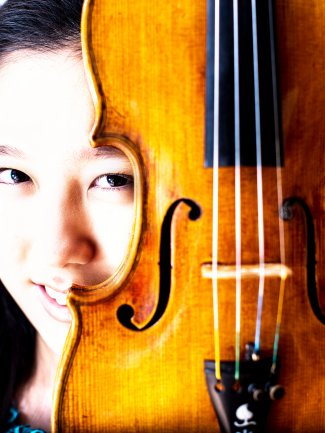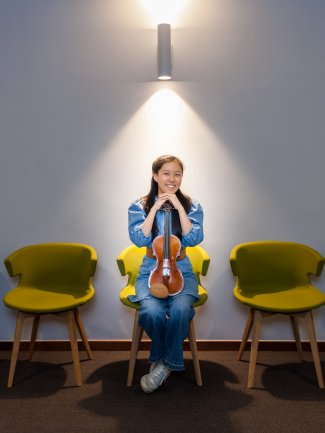 ©
Photo: 2021 Kevin Day Photography
Jasper Parrott
Executive Chairman HP Group & Associated Companies
Federico Hernandez
Associate Director, Artist Management
Tània Fogàs i Lomas
Artist Coordinator
Celebrated for her exceptional musical maturity, profound expressive interpretations, and remarkable technical prowess, 16-year-old British violinist Leia Zhu, has graced the stages of prestigious festivals and renowned venues in more than 20 countries around the world since her debut at the age of four in her home city Newcastle upon Tyne.
Appointed Artist-in-Residence with the London Mozart Players in October 2021, she embeds herself within the orchestra, performing as a featured soloist, leading play/​direct programmes and in chamber music, while also playing a crucial role in the orchestra's community residencies in Croydon and Hastings, inspiring and motivating her peers through educational projects.
The 2023/24 season highlights include UK concerts with Philharmonia Orchestra, Royal Northern Sinfonia, Oxford Philharmonic Orchestra and RTÉ National Symphony among others, a debut in Poland, and a residency in Abu Dhabi. She also returns to Spain and to Festival Strings Lucerne with an Italian tour and her first collaboration with the Radio-Symphonieorchester Wien.
In August 2021, Zhu debuted at age 14 with the London Symphony Orchestra and Sir Simon Rattle, as part of the orchestra's annual BMW Classics concert in London's Trafalgar Square, and later that following season with London Philharmonic, Luzerner Sinfonieorchester, as well as in recital at Tonhalle Zürich, Menuhin Festival Gstaad and St. Martin-in-the-Fields in London.
In May 2022, at age 15 she became a Patron of the HarrisonParrott Foundation with a focus on expanding interest in classical music for all generations, and in July of the same year, is the youngest musician after pianist Bruce Liu, 25, and conductor Klaus Mäkelä, 26, to be included on the list of 30 brilliant young musicians all under the age of 30 by Classic FM for its 30th birthday special edition.
In April 2023, Leia's debut with the Tonhalle Orchestra under the baton of Paavo Järvi in Tchaikovsky Concerto received rave reviews, cementing ​'enthralling, brilliant, and highly virtuosic. An amazing artist with excellent career perspective.'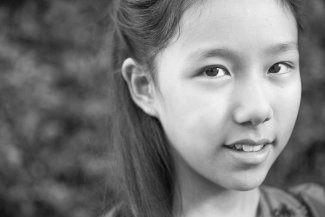 Zhu performs in major concert venues across Europe, such as Royal Festival Hall, Queen Elizabeth Hall, Cadogan Hall, Barbican Centre and Milton Court in London, BOZAR in Brussels, Mozarteum Grosser Saal in Salzburg, KKL in Lucerne, Tonhalle Zurich Grosser Saal, Berliner Philharmonie, Moscow's Tchaikovsky Concert Hall and The Mariinsky Theatre in St Petersburg as well as Odessa Opera House

She has also appeared at prestigious festivals, including Menuhin Festival Gstaad, Lucerne Festival, Rheingau Musik, MozartFest Würzburg, Interlaken Classics, White Nights and Musical Olympus in St Petersburg and Vadim Repin's Trans-Siberian Art, with selected performances broadcasted on BR/​Deutschlandradio and BBC Radio 3. In 2023 Leia Zhu was accepted into the Development Programme of the Orpheum Foundation for the Advancement of Young Soloists.

Special collaborations include playing with National Orchestra of Belgium in 2016, conducted by Maxim Vengerov, performing with Noah Bendix-Balgley (Berliner Philharmoniker's concertmaster) in 2017, and sharing the stage with Roby Lakatos, accompanied by the Russian State Symphony Orchestra, broadcast live to an audience of millions in 2018 as well as joining Irish band Westlife in for live streaming with 27 million views by performing a violin solo ​'You Raise Me Up' in 2021.

In producing her own regular videos, Zhu is a confident communicator and passionate advocate for classical music. She has been featured by international media, including Classic FM, BBC News, ITV, Sky News, The Strad magazine, Violin Channel and Vio​lin​ist​.com, as well as news channels and newspapers in Austria, Bulgaria, Italy, Spain, Switzerland, Russia, Germany, Israel, Greece and USA. She regularly posts videos on her popular YouTube channel, where she shares her joy of music, composers and creativity, which attract thousands of subscribers and views.

HarrisonParrott represents Leia Zhu for worldwide general management.
"She played with breath-taking ease. Zhu not only mastered the parts of the score that required high virtuosity and bravura, but also managed to give lyrical passages in the second movement the necessary emotional intensity. There was a well-deserved round of applause."
Kleine Zeitung, April 2022
"She seized on the thrust provided by the orchestra with a tone that she pulled out of the depths and out of the movement of her whole body, so to speak, and carried it up to finely polished, virtuoso dancing heights. This performance also led the instrument expressively beyond brilliance and its limits and confirmed that this star has risen."
Luzerner Zeitung, April 2022
"We confess that we were expecting the usual enfant prodigy, all astounding technical skill and zero interpretative and expressive ability. Our surprise in listening to her was great: Leia has already matured her own sound, her ability to make technical acrobatics not a spectacular end, but a means to give voice to a feeling, an emotion, a spiritual world evoked by sound. Her faring is intense, above all a crystalline sound, even in the upper register or in the very rapid scales and trills. But what struck us most is her excellent ability to vary dynamics with mature knowledge, colouring and returning a sound that is always rich in nuances and chiaroscuro."
Corriere della Sera, November 2021
"Colorful, expressive, powerful. (…) She communicates with the eyes (…) She looks very relaxed, smiles even in the most difficult passages, whether double stops, highest sounds or ludicrously fast runs, everything seems effortless. And as in the slow movement, the melodies breathe, long cantilenas bloom in dense legato, this is great art. The dialogues with clarinet and Flute are particularly intimate."
Luzerner Zeitung, October 2021
"Leia is fourteen (…) I have never heard a violin give such rich, luscious low notes. (…) I repeat, Leia is only fourteen. Yet she misses not one iota of the strained passion of the [Tchaikovsky Violin] concerto. I am obliged to entertain the concept of reincarnation. Or something like that. Other violinists we have heard make the demanding cadenza sound difficult. It undoubtedly is. However, in Leia's performance the difficult is made to sound easy. Who was it who said that a virtuoso is one who makes the difficult sound easy? The girl is startlingly at home in this."
Seen and Heard International, October 2021
"Aged 14, with a poise and musical intelligence beyond her years, she is making that difficult transition from prodigy to star with apparent ease. She was perfectly at home in this virtuosic showpiece [Saint-Saëns' Introduction and Rondo Capriccioso]. Watch out for her."
(The Guardian, August 2021)
"At the age of 13, mature like a veteran and yet when you look at this young lady (…) your eyes could not believe what your ears hear. Leia's presentation and performance are astounding not simply because she is ​"young", but because it is convincing."
Luzerner Zeitung, October 2020
"Eleven-year-old British violinist Leia Zhu demonstrated a disarming security in the pyrotechnics that followed, with lightning-fast shifts, cut-glass harmonics and an obvious familiarity with the choreography of concerto performance."
The Strad, June 2018
Jasper Parrott
Executive Chairman HP Group & Associated Companies
Federico Hernandez
Associate Director, Artist Management
Tània Fogàs i Lomas
Artist Coordinator