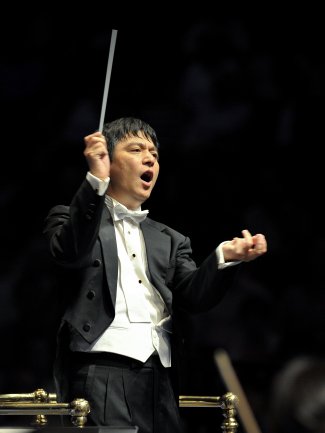 ©
Photo: Chris Christodoulou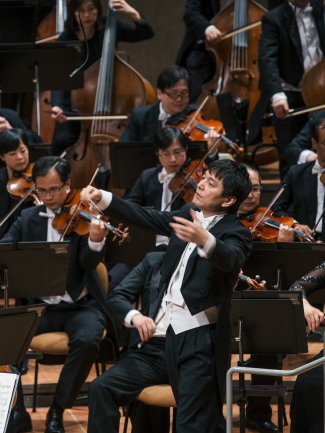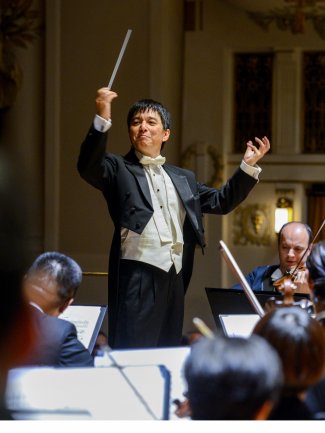 ©
Photo: Prague Spring Festival – Ivan Malý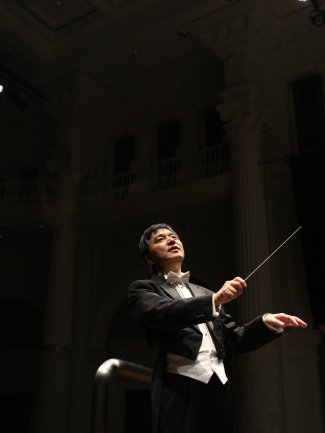 ©
Photo: Singapore Symphony Orchestra
Iarlaith Carter
Associate Director, Artist Management
Laura Kjærgaard-Grier
Artist Coordinator
"One cannot avoid comparing what Shui has achieved in Singapore with what George Szell did in Cleveland or Simon Rattle in Birmingham. He has turned a good regional orchestra into a world-class ensemble"

(American Record Guide)
Conductor Laureate: Singapore Symphony Orchestra
Honorary Conductor: Copenhagen Phil
Principal Guest Conductor: Taiwan Symphony Orchestra
Lan Shui is renowned for his abilities as an orchestral builder and for his passion in commissioning, premiering and recording new works by leading composers from Asia and elsewhere on the international contemporary orchestral scene. Having recently assumed the position of Principal Guest Conductor of the Taiwan Symphony Orchestra, 2021/22 sees Shui continuing to guest conduct eminent orchestras in both Asia and Europe.
Shui served as the Music Director of the Singapore Symphony Orchestra from 1997 to 2019, with American Record Review noting that Shui ​"turned a good regional orchestra into a world-class ensemble that plays its heart out at every concert". As of January 2019, Shui has been appointed SSO's Conductor Laureate. From 2007 to 2015 he was the Chief Conductor of the Copenhagen Phil, currently holding the post of the orchestra's Honorary Conductor.
As a guest conductor, Shui has worked with many orchestras worldwide. In the United States he has appeared with the Los Angeles Philharmonic, San Francisco Symphony, and Baltimore and Detroit symphony orchestras. In Europe he has performed with Deutsches Symphonie-Orchester Berlin, hr-Sinfonieorchester, Danish National Symphony Orchestra, Radio-Sinfonieorchester Stuttgart des SWR, Deutsche Radio Philharmonie, Gothenburg Symphony, Orchestre National de France and Orchestre National de Lille. In Asia he has conducted the Hong Kong, Malaysian and Japan Philharmonic orchestras and maintains a close relationship the China and Hangzhou Philharmonic orchestras and Shanghai Symphony.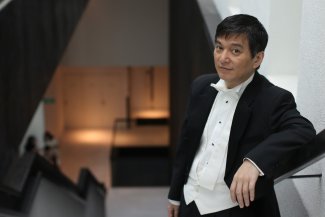 Under his direction, the Singapore Symphony Orchestra became a world-class ensemble and enjoyed an extensive recording activity under the BIS label. Together they made several acclaimed tours to Europe, Asia and the United States and appeared for the first time at the BBC Proms in September 2014.

Born in Hangzhou, China, Lan Shui studied composition at the Shanghai Conservatory and graduated from The Beijing Central Conservatory, where he studied conducting with Prof. Xu Xin and Prof. Huang Fei Li. He made his professional conducting debut with the Central Philharmonic Orchestra in Beijing in 1986.

HarrisonParrott represents Lan Shui for worldwide general management.
"But it's the second half of this disc that surely justifies the epithet ​'Russian Spectacular'. I doubt whether you'll hear a more pulsating and brilliantly executed performance of the Lyapunov orchestration of Balakirev's Islamey than this version. Such a tour de force. Shui inspires orchestra and an enthusiastic chorus to bring an irresistible rhythmic verve and suitably high-voltage excitement to Borodin's Polovtsian Dances."
(BBC MUSIC MAGAZINE – 'Russian Spectacular' album review – Erik Levi, Aug 2021)
"Shui gauges structure, pacing and emotional intensity with focus and flexibility throughout. The orchestra glows from within, bringing rich, pungent textures and expressive subtlety, with the great soaring melodies breathing deep, vocal oxygen into the interplay between darkness and light."
(MusicWeb International, July/August 2021, Ian Julier)
"Sound quality shoots up quite a few notches for Rachmaninov's Symphonies and Orchestral Music' featuring the excellent Singapore Symphony Orchestra under the assured leadership of Lan Shui… It would be difficult to imagine a more compelling or indeed idiomatic account of the First Symphony than Shui's, which makes the score's
initial failure inconceivable. Shui doesn't dawdle or swoon but instead responds to the music's passionately animated nature."
(Gramophone Magazine, May 2021, Rob Cowan)
"Lan Shui charges into what must surely be the most evil-sounding and best-recorded Strauss' Macbeth I have ever heard. This version surpasses both the violence and the lyricism of every version I know (…) As for Tod und Verklärung, without question and in any event this is the lushest reading of the tone poem I have ever heard. Lan Shui proves himself a first class Straussian. This is one of the finest-sounding releases I have ever heard, and I am stunned by the world- class quality of the Singapore Symphony."
(Steven Kruger, Fanfare Magazine, September/October 2020)
'But the best is yet to come with Tod und Verklärung . Normally, this work is already a source of great emotion. It must be said that it sends us back to this quest for the absolute that underlies our existence, but here it is unheard of! What momentum, what a sound wave! It almost feels like Judgment Day. After tremendous successes on the side of Debussy (Bis also), Lan Shui and the Singapore Symphony Orchestra have once again achieved a real tour de force'.
(Bertrand Balmitgere, Crescendo Magazine, June 2020)
"This conductor has a sure grasp of the Debussian idiom, and that shines through in his seductively shaped performances. The SSO immediately impress with a Printemps that begins with playing of limpid loveliness; indeed, the whole performance has all the colour and flecks of detail one could wish for, not to mention an unfailingly sensuous line. Lan Shui is a thoroughly sympathetic accompanist, his delicate rhythms and subtly shifting dynamics as natural — as intuitive — as you'll hear anywhere. A quite splendid conclusion to Lan Shui's Debussy project."
(Musicweb international, 2019)
"In Debussy's Nocturnes, Lan Shui increases the atmospheric density of the composer's music in an exciting way. The Rhapsody from 1908 in the orchestration by Roger-Ducasse (1919) becomes a fascinating musical tableau. The other pieces are no less pleasing, because of their rich sound, a great inner tension, rich colours, subtle pianissimi, grandiose fortissimi, as well as lush and warm colours."
(Pizzicato, June 2019)
"Musically, the performance was on an entirely different level from the opera's premiere 2010 run…Lan Shui led the players from the Hong Kong Philharmonic Orchestra and a chorus of local singers with a firm dramatic sweep that sacrificed none of the music's rhythmic details."
(Ken Smith, Opera Magazine, July 2019)
"Lan Shui's Debussy: Jeux, Khamma, La Boîte à joujoux recording is the best I know… Shui's balancing of the orchestral forces is exemplary. His control of the work's fleeting contrasts and fluidity are beautifully realized by every section of the orchestra, and are capture in warm, clear sound in the fine acoustic"
(Fanfare, January 2018)
"Lively speeds which never sound hurried. Sparky, well-articulated playing, the period brass adding a distinctive colour. Crisp, clear, recording. All present….These discs are an utter joy, and spot comparisons with other, better-known recordings confirm that Lan Shui's Copenhagen players deserve to be up there with the best. …an Eroica that's among the best I've heard. Life-enhancing stuff."
(Graham Rickson, The Arts Desk, August 2016)
"Lan Shui – an impeccable stylist whose body language is as serious as it can be charming and courteous – took the strings to the edge, living dangerously and developing a tone, attack and dynamic range one doesn't find so often"
(Classical Source, Ateş Orga, May 2016)
"[Beethoven symphonies 1 – 4] Throughout the four symphonies (..) nearly every phrase is more penetrating and more energized than you have ever heard it before."
(Fanfare, July/August 2015)
"[Beethoven: Complete Symphonies Vol. 1 by Copenhagen Phil] ​"this is genuinely refreshing Beethoven (…) which should always be a cause for celebration"
(Andrew McGregor, BBC Radio 3, May 2015)
Iarlaith Carter
Associate Director, Artist Management
Laura Kjærgaard-Grier
Artist Coordinator