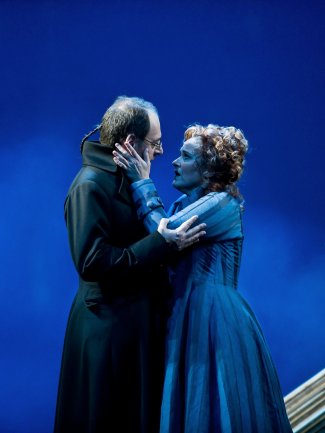 ©
Photo: Andrea Chenier ROH Stockholm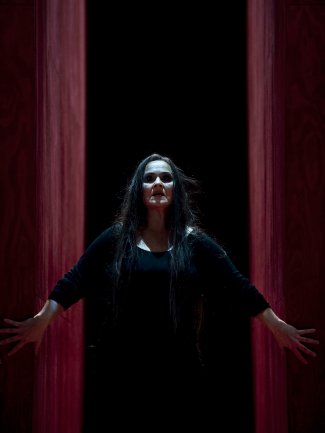 ©
Photo: Swedish Royal Opera
Katarina Dalayman
Mezzo-soprano
"Few manage to encompass [Kundry's] sensuality and her wild extremes as comprehensively as Dalayman's first-class singing did."

(Richard Fairman, Financial Times)
Throughout a long and prestigious international career as a soprano, Katarina Dalayman built her reputation as a performer of strong dramatic interpretation and impeccable musicianship on demanding roles such as Isolde (Tristan und Isolde), Marie (Wozzeck), Lisa (Queen of Spades), Katarina Ismailova (Lady Macbeth of Mtsensk), Kundry (Parsifal) and Elektra. With a particularly strong association to Wagner's Brünnhilde, Dalayman has appeared in Ring cycles at Opéra National de Paris, Wiener and Bayerische Staatsopers, Teatro alla Scala, Deutsche Oper Berlin, Semperoper Dresden, Salzburger Festspiele, Festival d'Aix en Provence and at The Metropolitan Opera and has enjoyed enduring collaborations with many of today's foremost conductors.
Now fully focused on a mezzo-soprano repertoire, Dalayman has been heard as Judith (Duke Bluebeard's Castle) in Barcelona and at the Royal Opera House Covent Garden, as Ortrud (Lohengrin) with the Royal Concertgebouw Orchestra and has made several widely praised role debuts at the Royal Swedish Opera as Herodias (Salome), Klytämnestra (Elektra), Amneris (Aida), and Kostelnička (Jenůfa). She recently returned to Bayerische Staatsoper in the world-premiere of Hans Abrahamsen's The Snow Queen, conducted by Cornelius Meister and joined Kirill Petrenko as La Zia Principessa in a special production of Puccini's Suor Angelica for the Berlin Philharmonic Academy. Last season she gave her first performances as Jezibaba in Christof Loy's new production of Rusalka at Teatro Real Madrid, conducted by Ivor Bolton and made her Glyndebourne Festival Opera debut as Kabanicha in a new production of Kát'a Kabanová under Music Director Robert Ticciati.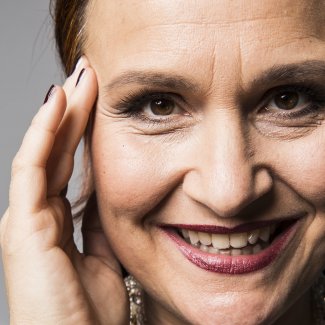 In the current season Dalayman returns to Royal Swedish Opera to reprise her highly-acclaimed Fricka in Wagner's Die Walküre under Alan Gilbert and, subsequently, as Amneris and she joins the Netherlands Radio Philharmonic Orchestra and Chief Conductor Karina Canellakis in concert performance of Kát'a Kabanová as part of this season's NTR ZaterdagMatinee series.

Regularly performing on the concert platform, Katarina Dalayman has appeared with many major orchestras including the London Symphony Orchestra, Wiener Philharmoniker, NHK Symphony Orchestra, Tokyo, Royal Stockholm Philharmonic Orchestra, Münchner Philharmoniker and with the Boston Symphony Orchestra at Tanglewood. Her varied repertoire includes classics such as Mahler's Symphony No.8, Elgar's The Dream of Gerontius, and Wagner's Wesendonck Lieder and less-often performed works such as Schönberg's Gurrelieder, Brahms' Alto Rhapsody and Nyström's Sinfonia del Mare.

Dalayman's discography includes Marietta in Korngold's Die tote Stadt with Royal Swedish Opera and Brangäne (Tristan und Isolde) on DVD recorded live from The Metropolitan Opera. She was also recently broadcast live around the world as Kundry (Parsifal) as part of The Metropolitan Opera's ​'Live in HD' series. Katarina Dalayman has been recognised for her outstanding service to the arts by her homeland of Sweden by her special appointment as court singer to the King as well as with the royal medal ​'Litteris et Artibus'.
Gallery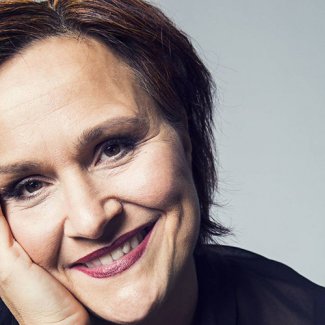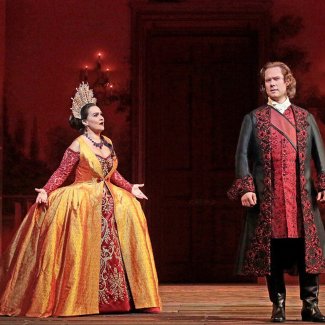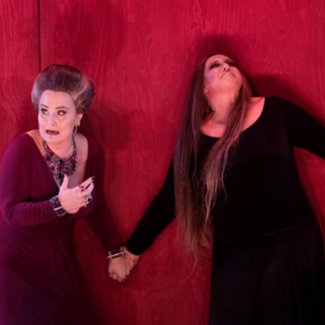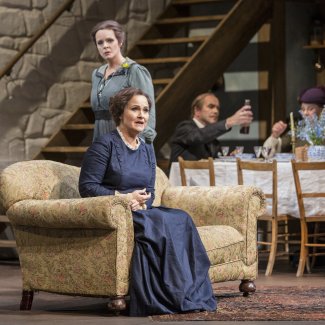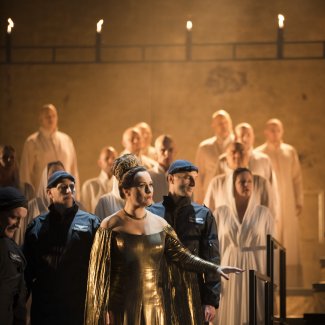 "Katarina Dalayman's Kabanicha (one of opera's most nightmarish mothers) was fearsome, her mezzo dripping with velveteen nastiness."
(The Guardian, May 2021)
"Not just because she had the glamorous advantage, the star of the evening was Katarina Dalayman's Amneris in a performance of intensity and smooth, rich tone that got darker the lower it went."
(John Allison, Opera Magazine, May 2018)
"[Katarina Dalayman's] interpretation [of Klytaemnestra] was intense and believable: she was composed…one moment, the next moment, she was completely broken"
(Bachtrack, January 2018)
"Katarina Dalayman's Kundry was the Prom's other clinching performance and, equally vividly, it jumps off the recording. Her voice projects Kundry's weird, conflicted psychology brilliantly and, with Elder's support, steers us through the complexities of Act Two"
(Classical Source, November 2017)
"Best of the soloists is Katarina Dalayman [as Kundry]"
(Opera Magazine, October 2017)
"Of the protagonists, only one, Katarina Dalayman as Kundry, retains her lustre; her portrayal conjures dramatic presence out of every phrase and can compare with the best of those already available on disc. No one else matches her combination of intensity and vocal security."
(The Guardian, Andrew Clements, May 2017)
"Katarina Dalayman was an unusually sympathetic Fricka, with an easy top"
(Bachtrack, May 2017)
"Already remarkable in Das Rheingold, Katarina Dalayman is a tigress one can't resist as Fricka. The ease with which the voice has evolved and homogenously developed in the lower registers validates her switch to more mezzo roles."
(Forum Opéra, May 2017)
"Katarina Dalayman (Fricka) charted every blow in their marital argument. Dalayman, regal and opulent of voice, wheedling and demanding the abandonment of Siegmund"
(Bachtrack, May 2017)
"Katarina Dalayman sang with fiery passion as the Foreign Princess."
(Bachtrack, February 2017)
"The Swedish soprano Katarina Dalayman is subtly conniving as the Foreign Princess."
(Huffington Post, February 2017)
"Katarina Dalayman – that most downwardly mobile of sopranos – brought eloquent warmth to the officially mezzo part of Jocasta."
(Opera Magazine, John Allison, December 2016)
"Katarina Dalayman's Judith was compellingly characterized"
(Opera Magazine, July 2016)