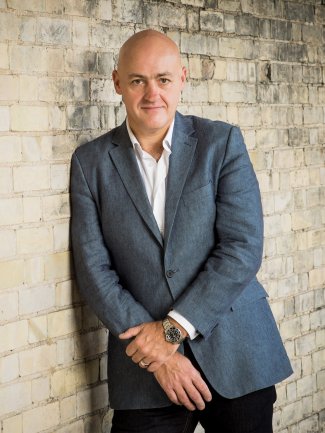 Shirley Thomson
Director & Head of Vocal
Hannah Elleray
Artist Coordinator
"John Daszak has a flexible, beautiful voice combined with most intelligent, effortless characterisation."

(Frankfurter Allgemeine on Khovanshchina)
Admired for his vocal versatility and dramatic power, British tenor John Daszak enjoys a vibrant international opera career and regular collaborations with many key conductors and directors.
Daszak's expansive repertoire has seen him in recent seasons as Herod in new productions of Salome at the Salzburg Festival under Franz Welser-Möst and at Festival d'Aix-en-Provence under Ingo Metzmacher, as Grishka Kuter'na in The Legend of the Invisible City of Kitezh at De Nederlandse Opera under Marc Albrecht, as Zemlinsky's Der Zwerg at the Bayerische Staatsoper under Kent Nagano and as Alviano Salvago in Barrie Kosky's staging of Die Gezeichneten at Opernhaus Zürich under Vladimir Jurowski.
Strongly associated with the music of Benjamin Britten, Daszak made his Metropolitan Opera debut as Captain Vere (Billy Budd) under David Robertson, sang Peter Grimes at Teatro alla Scala and starred as Gustav von Aschenbach (Death in Venice) at the Teatro Real. He made his debut at the Bayreuther Festspiele as Loge (Das Rheingold) under Kirill Petrenko, at Staatsoper Unter den Linden as Tambour-Major (Wozzeck) under Daniel Barenboim and at Moscow's historic Bolshoi Theatre as Sergei (Katarina Ismailova) under Tugan Sokhiev.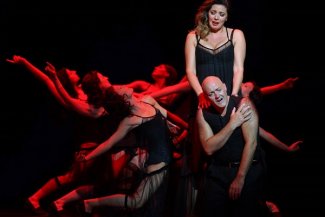 John Daszak has long been a regular presence on the stage of Munich's Bayerische Staatsoper appearing in Billy Budd, Lulu, St François d'Assise, Hänsel und Gretel, Khovanshchina, Wozzeck and Moses und Aaron to name but a few. He joined Simone Young for Hindemith's Mathis der Maler at Semperoper Dresden, Ingo Metzmacher as Kaufman (Jakob Lenz) at Festival d'Aix-en-Provence, Andris Nelsons as Aegisth (Elektra) at the Royal Opera House, Covent Garden, Kirill Karabits as Shuisky (Boris Godunov) at Opernhaus Zürich and Stefan Blunier as Jimmy (Aufstieg und Fall der Stadt Mahagonny) at Komische Oper Berlin.

John Daszak's 2022/23 season includes a return to the Royal Opera House, Covent Garden in performances of David McVicar's staging of Salome under Alexander Soddy, Elektra at both Bayerische Staatsoper under Vladimir Jurowski and Staatsoper Hamburg under Kent Nagano, and a return to the Grand Théâtre de Genève taking the role of Zinovy Ismailov in Calixto Bieito's production of Lady Macbeth of Mtsensk conducted by Alejo Pérez.

A popular concert performer with a repertoire ranging from Janáček's Glagolitic Mass through to Beethoven's Symphony No.9 and from Mahler's Symphony No.8 to Verdi's Messa da Requiem, Daszak has worked with many esteemed conductors and orchestras including Donald Runnicles and BBC Scottish Symphony Orchestra, Vladimir Jurowski and London Philharmonic Orchestra and Thomas Hengelbrock and NDR Elbphilharmonie Orchestra.

Featuring on a number of opera on DVD releases, John Daszak's discography includes Pfitzner's Palestrina from the Bayerische Staatsoper on the EuroArts label, La Fura del Baus' spectacular production of Das Rheingold from the Palau de Les Arts, Valencia on Unitel, The Legend of the Invisible City of Kitezhfrom Dutch National Opera on Opus Arte, Death in Venice from the Teatro Real on Naxos and Salome from the Salzburg Festival also released on Unitel.
Gallery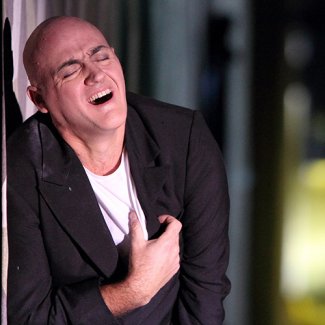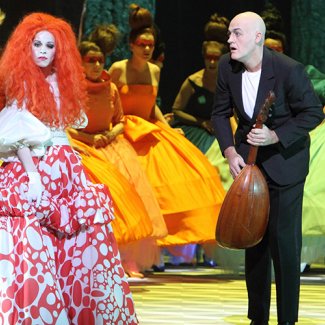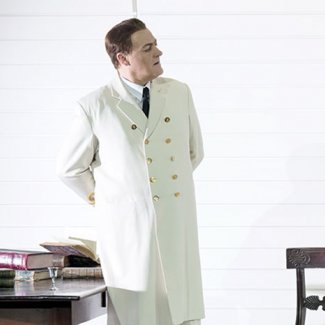 "John Daszak [is] a vivid Herod, compelling in his portrayal of a man on the edge"
Opera Magazine, September 2022
"John Daszak is a vivid Herod, compelling in his portrayal of a man on the edge."
Opera Magazine, September 2022
"Herodes, embodied by John Daszak, has the spinelessness, both postural and vocal. Fluctuating with lightness and virtuosity between the tenor and baritone tessitura, deliberately producing a few ​'drooling glissandi'. He is on the alert, for his desires as well as his fears, with the help of a flawless projection and a virtuoso diction of the everyday German."
Olyrix, July 2022
…and the successful bet of John Daszak, a tenor who usually sings a completely different repertoire but who does here a fantastic, unforgettable Iro: ​"Here is an artist", Tosca would say.
(La Stampa, 29 June 2021)
"Similarly admirable was John Daszak as a formidable Shuisky"
(Opera Magazine, February 2021)
"the distinctive tenor sound of John Daszak as a slippery Aron."
(Opera Magazine, December 2019)
"As the doctor, Kaufmann (Jakob Lenz), John Daszak used his high tenor to expressionist effect."
(Opera, September 2019)
"All this, though, is icing on a cake whose substance is the outstanding performance[s] by John Daszak, exuding well-meaning civilised weariness as Aschenbach"
(BBC Music Magazine, March 2019)
"John Daszak proves well suited to the role of Aschenbach, his interpretation founded on musical command, excellent diction and wide-ranging tonal colouring; he articulates his monologues with perception in an interpretation that seems to show the character perhaps slowly dying from the outset."
(Opera Magazine, February, 2019)
"The cast was unquestionably strong, with male protagonists who could hardly have been bettered: John Daszak, brilliant and fleshly as Alviano"
(Opera Magazine, January 2019)
"John Daszak was brilliant as Alviano. Stripped, wounded and abused in Act 3, his character stood helplessly on the same round and rotating platform where he had posed earlier as Carlotta's model. Now underserving victim, he had lost all face, been ostracised, spat upon, refused by his only love. I'd venture that few singers could meet such physical demands and still sing as brilliantly as this Alviano did."
(Bachtrack, September 2018)
"John Daszak as Alviano was terrific. His powerful voice, able to withstand any orchestration, cut through the waves with clear diction, he did not spare himself for a moment."
(Oper Aktuell, September 2018)
"English tenor John Daszak was the stark Herodes, his tormented spirit dominating every moment of Castellucci's theater."
(Opera Today, September 2018)
"Alviano is not an art figure that is characterised by life's fixed constancies. Daszak understood that like no other! Blazing flames alternate with streamlined piano passages. Cleverly, Daszak's imposing tenor voice fights through the musical jungle of Schreker. Just standing still on a forest meadow, now he seems to be fighting through bleak desert landscapes. Suddenly a storm is rising! Red fireballs whirl up the sand and race toward the listeners at frightening speed. Then the typical musical tranquility of Schreker returns. And Daszak? He sings as if nothing had happened, as if he had sung nothing other than Alviano in his life. Hats off, Sir, we bow down!"
(Klassik begeistert, May 2018)
"Some aspects of the staging had been tweaked. For one thing, the Dance of the Seven Veils seemed to have more of Herod's presence than before. Or maybe that was because John Daszak, in his role debut, was such an attention-grabbing figure, his eyes piercing to the back of the auditorium, his words cutting through the orchestra."
(Erica Jeal, Opera Magzaine, March 2018)
"John Daszak [was] sadistic and concise as the Captain"
(Opera Magazine, January 2018)
"John Daszak was incisive as the gallant yet ruthless Drum Major"
(John Allison, Opera magazine, October 2017)
"Daszak's tireless, concentrated central performance [as Alviano] was matched by a fearless Carlotta from Catherine Naglestad."
(Hugo Shirley, Opera Magazine, October 2017)
"John Daszak's cartoonish Tambourmajor leaves a formidable impression."
(The Financial Times, August 2017)
"the British tenor John Daszak was outstanding in the title role. On stage throughout the two-and-a-half-hour opera, he communicated his torment with aplomb and drew top marks with Spanish pronunciation."
(Opera Magazine, August 2017)
"the enormous task of communicating the story and the staging falls on the British tenor John Daszak, the standout of the night…he has a deeply intense quality and was impeccable in his portrayal."
(El Imparcial, April 2017)
"Pier Francesco Orsini is on stage from the beginning of the opera to the end. [Sung by] the British tenor John Daszak, who [was] a luxury…His performance was always convincing and his Spanish was perfect."
(Seen and Heard, April 2017)
"Sergey, a strapping chancer sung in a vivid, clarion tenor by John Daszak."
(Opera Magazine, November 2015)
"John Daszak was astoundingly sure as Aron, always highlighting the role's lyricism."
(Opera Magazine, November 2015)
"John Daszak making a welcome return to ENO…had all that was needed for the love ​'em and leave ​'em cad he must portray and Sergei was a great showcase for his superb dramatic tenor voice."
(Seen & Heard, September 2015)
"John Daszak plays Katerina's lover Sergei with the perfect dose of leering, cynical swagger."
(Bachtrack, September 2015)
"The most outstanding of the Bayreuth new-comers is John Daszak, who sings with a glistening, piercing voice as the cunning mastermind"
(BR-online, August 2015)
"Among the most outstanding performers on the night was John Daszak as Loge…[who] conveyed a relaxed cynicism appropriate to this character."
(Bachtrack, August 2015)
"John Daszak's execution in the dual role of Prologue and Quint is a great fit…His bright timbre is ideal for the role and he successfully evokes Quint's sinister nature."
(Operaclick, May 2015)
"John Daszak (Aron) revelled in being able to sing without restraint, thus providing a rich contrast [to Moses' sprechgesang]"
(Seen & Heard, April 2015)
"John Daszak made an appealing Aron. The powerful, rounded tone of his voice attacked each sentence with the well-spoken clarity of an entertainer. Certainly a polished tenor"
(Mundo Clasico, April 2015)
"The tenor John Daszak acts and sings with a literally magical presence. He immediately pulls the audience in"
(Neue Zürcher Zeitung, April 2015)
"An unexpected bonus is the presence of John Daszak, a last-minute ring-in for the role of Aron. Quite apart from the feat of memorising all that dodecaphonic music and hitting all those murderous top notes, Kosky requires his Aron to perform a dazzling range of magic tricks. Daszak pulls it all off as though he had been rehearsing for months."
(Financial Times, April 2015)
"John Daszak stepped into the premiere in place of the ailing original Aron and provided a terrific interpretation, the ideal crazy ​'man of God'."
(klassik.com, April 2015)
"John Daszak, the tenor soloist, incarnated the score's raw energy."
(The Times, March 2015)
Shirley Thomson
Director & Head of Vocal
Hannah Elleray
Artist Coordinator