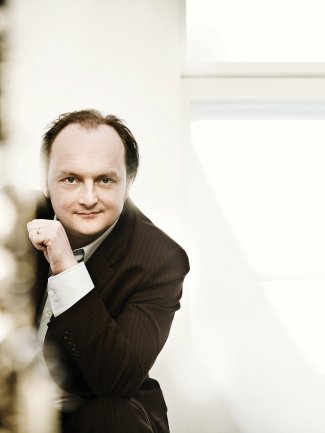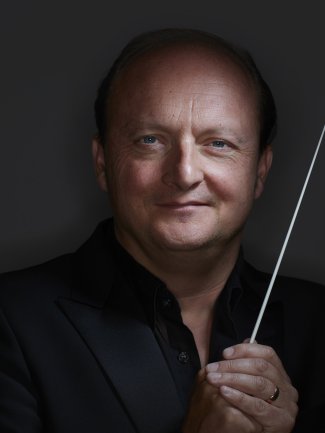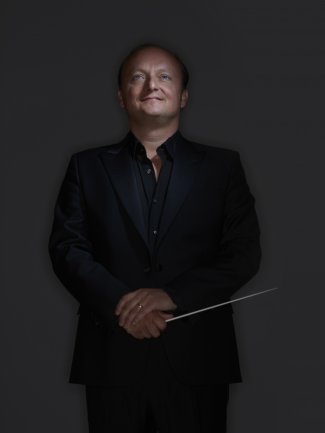 François Leleux
Oboe / Conductor
"When the space is filled by a conductor and soloist with the outsize charisma and musicianship of the French oboist Francois Leleux, the effect is doubled."

 (The Arts Desk)
Artistic Partner: Camerata Salzburg
François Leleux – conductor, leader and oboist – is renowned for his irrepressible energy and exuberance. A versatile musician, he has previously served as Artist-in-Residence with orchestras such as hr-Sinfonieorchester, Orchestre Philharmonique de Strasbourg, Berner Symphonieorchester, Norwegian Chamber Orchestra, and Tenerife Symphony Orchestra, and Artist-in-Association with the Orchestre de Chambre de Paris. Most recently, Leleux has been announced as Artistic Partner of Camerata Salzburg.
In the 2019/20 season Leleux becomes Artist-in-Residence with Aalborg Symfonieorkester, appearing as both conductor and soloist. He continues to expand his successful collaboration with Scottish Chamber Orchestra, conducting the season's opening concerts as well as leading the orchestra on their tour to Asia, which features Colin Currie as a soloist. He debuts as conductor with the BBC Symphony Orchestra, Orchestra della Svizzera Italiana, Saint Paul Chamber Orchestra and English Chamber Orchestra, and returns to the City of Birmingham Symphony Orchestra, Oslo Philharmonic, Norwegian Chamber Orchestra and Gävle Symphony Orchestra. He has previously conducted orchestras such as hr-Sinfonieorchester, Orchestre de Chambre de Paris, WDR Sinfonieorchestra, Tonkünstler Orchestra and the Sydney, Gulbenkian, and BBC Scottish symphony orchestras.
Festival highlights this season include Audi Sommerkonzerte Ingolstadt and Mozartwoche Salzburg – the latter reflecting every aspect of Leleux's performing life as he appears there as conductor with Camerata Salzburg, soloist with Chamber Orchestra of Europe, and chamber musician with Les Vents Français.
As an oboist Leleux has performed with orchestras such as New York Philharmonic, Deutsches Symphonie-Orchestre Berlin, Royal Stockholm Philharmonic, Royal Liverpool Philharmonic, Budapest Festival Orchestra, and the Swedish Radio and the NHK symphony orchestras. A dedicated chamber musician, he regularly performs worldwide with sextet Les Vents Français and with recital partners Lisa Batiashvili, Eric Le Sage and Emmanuel Strosser.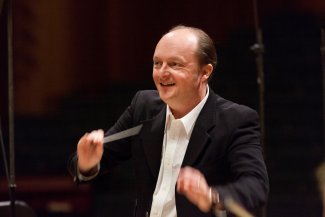 Show More

Committed to expanding the oboe's repertoire, Leleux has commissioned many new works from composers such as Nicolas Bacri, Michael Jarrell, Giya Kancheli, Thierry Pécou, Gilles Silvestrini and Éric Tanguy. In recent seasons he has premiered the cor anglais version of Debussy's Rhapsodie for saxophone, arranged specially for him by Silvestrini (2017/18); Jarrell's oboe concerto Aquateinte (2016/17); and Thierry Escaich's Double Concerto for Violin and Oboe, whose world premiere performances Leleux and his wife Lisa Batiashvili gave with NDR Elbphilharmonie Orchester and the New York Philharmonic in 2014/15.

Leleux has released several CDs on Sony Classical. His disc of works by Hummel and Haydn, recorded with Münchener Kammerorchester, received award recognition in 2016. Other recordings include works by J.S. Bach with the Chamber Orchestra of Europe, Mozart with Camerata Salzburg, and Strauss's Oboe Concerto with Swedish Radio Symphony Orchestra under Daniel Harding.

François Leleux is a Professor at the Hochschule für Musik und Theater München.
Gallery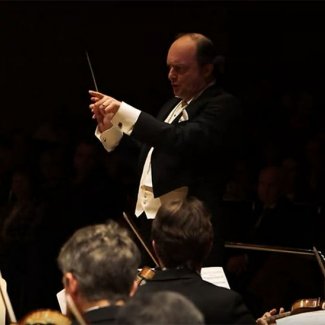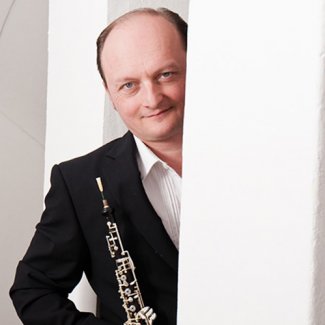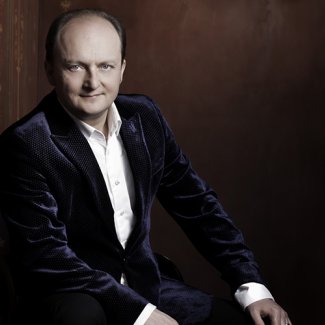 "when the space is filled by a conductor and soloist with the outsize charisma and musicianship of the French oboist Francois Leleux, the effect is doubled… Leleux's magnetism is such that the ensemble didn't once sag or smudge… with the chamber-sized CBSO by now clearly willing to follow him anywhere, it sparkled with dew"
(October 2018, Arts Desk)
"Wielding a baton or his oboe, Leleux's instrumental ebullience is reciprocated, whether he is soloist on his own instrument or directing the orchestra with irrepressible energy"
(October 2018, The Herald)
"As an oboist, Leleux is a remarkably charismatic, flamboyant performer, matching immaculate technique with a dazzlingly vivid identification with his music. Those qualities continue in his conducting – detailed, demanding, but full of such abundant enthusiasm that you're swept up in it from the first moment"
(The Scotsman, March 2018)
"As a conductor, Leleux brings French elegance to Liszt's leitmotif of Romanticism… The orchestra shines with beautiful solos of the wind instruments, shows itself as a flexible sound body, led by Leleux with sparkling energy."
(Dreh Punkt Kulture, January 2018)
"It was nevertheless difficult to take our eyes of Leleux…the beauty of his sound made it almost impossible to focus on anything else"
(Herald Scotland, August 2017)
"French oboist François Leleux has a remarkable collection of musical talents, but it was his overriding desire to communicate, to tell his music's stories, that marked out his Queen's Hall recital as something very special"
(The Scotsman August 2017)
"Soloist Francois Leleux brought a bigger-than-life personality to this music (Strauss Oboe Concerto)…(he) delivered a virtual seminar, bringing a fresh, playful quality that suited this capricious score ideally. Leleux's long, sustained phrasing was rendered with remarkable fluency and he played with the natural ease of one whose technique is complete, in a spirited and captivating performance."
(Chicago Classical Review, August 2017)
"The sparkling vitality of the conductor François Leleux was clear from the first movement of the ​"Kleine G Minor" … He carefully drew the leitmotiv out from the piano in a viscous legato, drove it up and chased it.."
(Salzburger Nachrichten, February 2017)
"What was the glue that held this Tanglewood program together?… It didn't take long — no longer than the opening number, the Saint-Saëns Oboe Sonata — to solve the puzzle. The answer: French oboist François Leleux, who cast himself prominently in four pieces… And when he was playing, he was unmistakably the force majeure, the star of the show."
(Berkshire Eagle, July 2016)
"The Camerata Salzburg played under the direction of conductor and oboist Francois Leleux, who was as transparent and clear, as intense and focused as if this chamber orchestra were but a string quartet sitting on the podium"
(Dreh Punkt Kultur, March 2016)
"…there were certainly wonders in François Leleux' account with the CBSO of the autumnal, delicious Oboe Concerto by Richard Strauss. His phrasing was mellifluous, and as open-air as the composer's beloved Bavarian Alps; interchanges with orchestral soloists were sparkling and well dovetailed;…flourishes danced as though from panpipes, and he painted piquant shades of colour."
(Birmingham Post, November 2014)
"The terrific French oboist Francois Leleux was artist in residence at this year's Lammermuir Festival, and he used the opportunity to explore repertoire from Bach to Berio. He is a fearless, flawless player (during this recital he breezily turned pages with one hand while playing with the other). His sound is plush and enormous. It would be a treat to hear him in just about any music."
(The Herald, Scotland, October 2014)