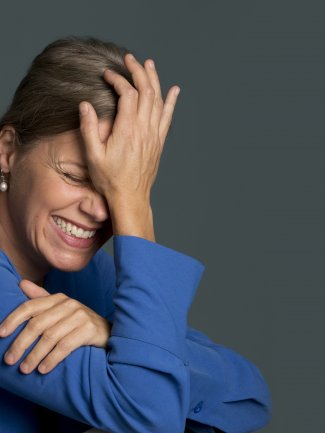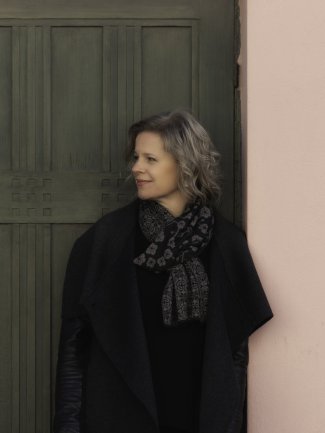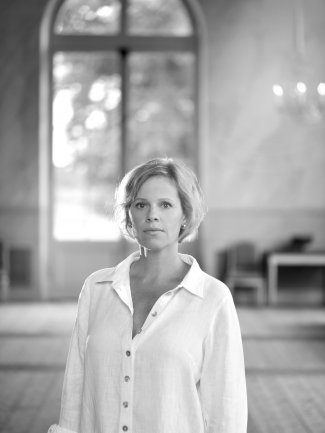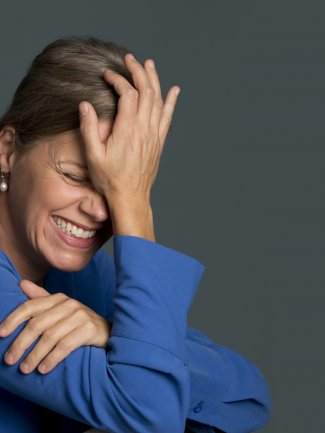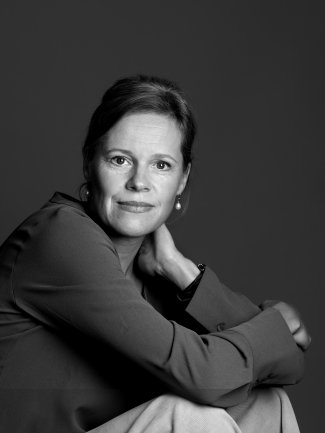 Shirley Thomson
Director & Head of VOICE
Alice Jones
Associate Artist Manager
Hannah Elleray
Artist Coordinator
"Tilling sounds at the height of her powers, her voice still limpid, fresh and youthful, her interpretative skills those of a mature artist."

(The Sunday Times)
Undoubtedly one of Sweden's most remarkable voices, Camilla Tilling's beguiling tone and unfailing musicality have secured her position as a firm favourite with conductors, audiences and critics alike across a career that has now spanned more than two decades. She has been a steady presence on the world's leading opera, concert and recital stages while simultaneously building an impressive discography that includes orchestral works by Haydn with Bernard Haitink, Handel and Purcell with Emmanuelle Haïm, Grieg with Paavo Järvi, Brahms with Marek Janowski and Cherubini with Riccardo Muti in addition to recital collections of Gluck, Mozart, Strauss, Schumann, Grieg and many other composers.
Tilling stands out as one of the world's most sought-after concert performers, collaborating regularly with today's foremost conductors including recent appearances under Gustavo Dudamel with both Het Concertgebouw Orkest and Los Angeles Philharmonic Orchestra in Mahler's Symphony No.4, under Esa-Pekka Salonen with London Philharmonia Orchestra in Schoenberg's Gurrelieder, with Gianandrea Noseda and Washington National Symphony Orchestra in Beethoven's Symphony No.9, with Omer Meir Welber and Orchestre national de France in Dutilleux's Correspondances and under François-Xavier Roth with London Symphony Orchestra in Berg's Sieben frühe Lieder. Tilling has toured extensively in Peter Sellar's stagings of Bach's St Matthew Passion and St John Passion with Berliner Philharmoniker and Sir Simon Rattle and she enjoyed an enduring collaboration with the late Sir Bernard Haitink under whose baton she sang her first Beethoven, Missa Solemnis at Teatro alla Scala and she was the Strauss soprano of choice for his historic final concerts with Radio Filharmonish Orkest at Amsterdam's Concertgebouw in 2019.
Early operatic roles such as Sophie (Der Rosenkavalier), Pamina (Die Zauberflöte), Ilia (Idomeneo), Susanna (Le nozze di Figaro) and Zerlina (Don Giovanni) gave Tilling debuts at Royal Opera House, Covent Garden, San Francisco Opera, Bayerische Staatsoper, Opéra national de Paris, Lyric Opera of Chicago, Teatro alla Scala and The Metropolitan Opera. More recent highlights include the Governess (The Turn of the Screw) at Glyndebourne Festival, Euridice (Orfeo ed Euridice) at Salzburg Mozartwoche, Donna Clara (Der Zwerg) at Bayerische Staatsoper, Debussy's La Damoiselle élue at Madrid's Teatro Real and Blanche de la Force (Dialogues des Carmélites), Suor Angelica and Contessa (Le nozze di Figaro) at Royal Swedish Opera. As Mélisande (Pelléas et Mélisande) Tilling is in regular demand with recent productions at Teatro Real Madrid, Semperoper Dresden, Finnish National Opera and with Los Angeles Philharmonic Orchestra under Esa-Pekka Salonen.

Last season Camilla Tilling expanded her already extensive and varied repertoire with the premiere of Daniel Nelson's Chaplin Songs with Swedish Radio Symphony Orchestra under Andrew Manze, Osvaldo Golijov's Three Songs with David Danzmayr conducting the Oregon Symphony Orchestra and Irgen-Jensens' song cycle Japanischer Frühling with Christian Blex and Karajan-Akademie of Berliner Philharmoniker, a work she repeats in the current season under Tabita Berglund with Kristiansand Symfoniorkester. Elsewhere in the current season, Camilla Tilling's varied commitments include a recital collaboration with renowned pianist Emanuel Ax, presenting her Swedish Nightingale programme ​'Jenny Lind: Love and Lieder' at Performance Santa Fe, The Isabel Bader Center for Performing Arts in Kingston, Ontario and with Capital Region Classical; performances of Janacek's Glagolitic Mass under the baton of Rafael Payare with Orchestre Symphonique de Montreal, Mahler's Symphony No.4 with Perry So and Navarra Symphony Orchestra and Mendelssohn's oratorio Paulus with Orquesta y Coro Nacionales de Espana under Masaaki Suzuki.
"…one was struck by Camilla Tilling's vocal purity, fittingly echoed by the children's choir."
Bachtrack, June 2023
"Camilla Tilling is on ravishing form in this beautifully paced album of Romantic and Expressionist songs" [Jugendstil; BIS records]
(BBC Music Magazine, March 2020)
"Camilla Tilling provided the evening's most genuinely consoling moment, in her melting rendition of the fifth movement [in Brahms's German Requiem]"
(The Telegraph, March 2020)
"It's difficult to resist the purity of her sound, the loveliness of her pearly, bright tone…Tilling bringing beguiling tone and unfailing musicality…"
(Gramophone Magazine, March 2020)
"for his farewell, Haitink conducted the Radio Philharmonic Orchestra of the Netherlands in five orchestral songs by Richard Strauss, with Camilla Tilling as a very fine soloist"
(Opera Magazine, October 2019
"Tilling… was rapturous in her ecstatic evocation of ​'death, the reviver of beauty'"
(The Guardian, July 2018)
"In this outstandingly accomplished selection of 18th-century operatic arias, Camilla Tilling demonstrates just how rewarding such albums can be when executed with the most genuine kind of musico-dramatic artistry. The eminent Swedish soprano…[has] the sort of fine-grained delivery – in equal part vocal and verbal, whether in French or Italian – that results in a parade of ​'real people' stepping out in three dimensions before the listener's delighted ears. Tilling's fresh-sounding soprano is, on this showing, a protean Classical instrument…everywhere employed with such unassailable technical mastery, such control of breath support and easy flow of phrase, that not even the extravagant high-and-low flourishes of Fiordiligi's ​'Come scoglio' emerge flustered or short-changed…this CD [is] a truly remarkable achievement." *****
(BBC Music Magazine's Opera disc of the month, June 2017)
"her voice has expanded in its range of colours without losing the precision of the line or technique. [Tilling] gives us musical purity without ever sacrificing the text…she gives us superb recitative and dynamic mastery…A rare find."
(Diapason, May 2017,*****)
"Her voice remains fresh and peachy, is well-knit through its registers, and she sings with an unaffected directness, allowing the music to speak for itself" *****
(Opera Now, May 2017)
"Ilia is one of Tilling's favourite roles and she sings two of the arias, ​'Padre, germani, addio' and ​'Zeffiretti lusinghieri', with a silvery grace, enlivened by the occasional hint of a fast vibrato. Her Susanna and Countess are nicely differentiated, the latter's ​'Dove sono' touchingly inward at the reprise…'Come scoglio' is where this disc takes off with a newly urgent sense of drama, and ​'Per pietà' makes a virtue of her lightness of voice…Of the Gluck, the most engaging is the intensely felt ​'Che fiero momento' of Eurydice, a role Tilling has portrayed notably on stage. It is good to have Armide's Act 2 aria, ​'Ah! Si la liberté', and she is deeply affecting in it…Everything here is well judged and sympathetically sung'
(Richard Fairman, Gramophone, May 2017)
"'Come scoglio' (preceded by an excitingly incisive delivery of the ​'Temerari!' recitative) rivets the listener; there's security at both ends of the range, the requisite flexibility, and vivid projection of both the character's outrage and her unquenchable fidelity."
(Disc of the Month, Opera Magazine, May 2017)
"It says something — not especially complimentary — about the classical record industry that this great Mozart soprano features on no complete audio recordings of Idomeneo, Le nozze di Figaro or Così fan tutte. Her accounts of Ilia's arias from Acts I and III, Susanna's Deh vieni, the Countess's Dove sono and both of Fiordiligi's arias are superior by some distance to any of those by the sopranos cast in recent complete sets. Tilling sounds at the height of her powers, her voice still limpid, fresh and youthful, her interpretative skills those of a mature artist. She sings long ​"instrumental" lines unbroken by breaths, yet her textual inflections — the word ​"Invan" (In vain), in the preceding recit to Fiordiligi's Come scoglio, bristles with outraged indignation; the climax of the Countess's E Susanna non vien thrills the ear with her affronted pride – illuminate character. Thirty years ago, her voice might have been considered small for Fiordiligi and Gluck's Armide and Iphigénie, but, today, with a period-instrument orchestra, it is perfectly attuned to their dramatic accents. The two excerpts from Armide, rare on recital discs, and O malheureuse Iphigénie are special gems from a captivating disc."
(Album of the Week, Hugh Canning, Sunday Times, February 2017)
"Camilla Tilling's clear soprano conveyed both the innocent naiveté of Mélisande and a kind of fata purity that chimed with Debussy's unchanging musical motif employed at her every entrance."
(Huffington Post, March 2016)
"Camilla Tilling is a silvery voiced Mélisande."
(LA Daily News, March 2016)
"The cast here was superb…Camilla Tilling captured the seemingly lightheaded Mélisande with pretty, unstressed tone and elegantly nuanced phrasing."
(Orange County Register, March 2016)
"Camilla Tilling's singing had some moments of breathtaking purity of tone, and she presented a passive, ethereal Mélisande."
(Opera Magazine, April 2015)
"sung with smiling, vernal tone and an evident pleasure in the words."
(Gramophone, November 2014)
"Among the most touching moments was clear-voiced soprano Camilla Tilling's duet on ​'Aus liebe will mein Heiland sterben' with [the flautist], their voices exquisitely blended and balanced."
(Musical America, October 2014)
"Camilla Tilling presented a Susanna to be reckoned with, who was obviously going to keep Figaro in his place. Her ​'Deh vieni' was beautifully and meaningfully sung."
(Michael Kennedy, Opera, July 2014)
"The Swedish soprano Camilla Tilling is a sparky and vocally secure Susanna, with a beautifully floated Deh vieni non tadar."
(Michael Church, The Independent, May 2014)
Shirley Thomson
Director & Head of VOICE
Alice Jones
Associate Artist Manager
Hannah Elleray
Artist Coordinator