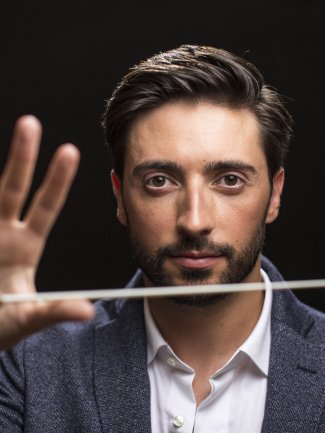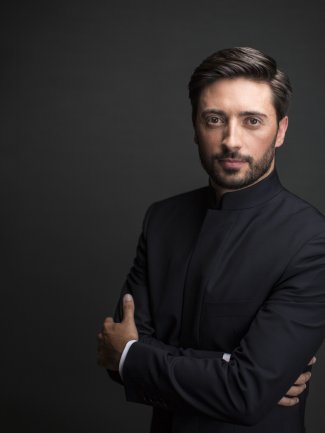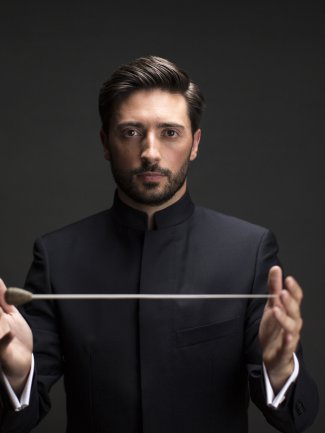 "It is not difficult to guess that the Spanish conductor Antonio Méndez will have a remarkable career…"

(Rhein-Main-Zeitung)
Principal Conductor: Orquesta Sinfónica de Tenerife
Spanish conductor Antonio Méndez is fast becoming one of the most exciting, established and sought-after conductors having created strong links with the most important orchestras in Europe.

Over the last few years, Antonio has had great success conducting orchestras such as Tonhalle-Orchester Zürich, Symphonieorchester des Bayerischen Rundfunks, Mahler Chamber Orchestra, Rotterdam Philharmonic Orchestra, Danish National Symphony Orchestra, hr-Sinfonieorchester and Orchestre Philharmonique du Luxembourg.
In 2018 Antonio has been announced Principal Conductor of Orquesta Sinfónica de Tenerife and will appear with the orchestra throughout the 2018/19 season. This season he will also debut with the Konzerthausorchester Berlin and Orchestre de Chambre de Paris, and return to the Bournemouth Symphony Orchestra, Iceland Symphony Orchestra, Orquesta Nacional de España and Kammerakademie Postdam.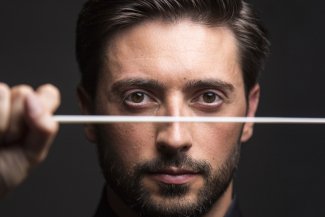 Show more

Last season, Antonio toured with Staatskapelle Weimar in Spain and for the second time with the Orquesta Nacional de España in South Korea. He also debuted with Deutsches Symphonie-Orchester Berlin, Mannheim Akademie and Orquesta Sinfónica de Castilla y León; and returned to the Orquesta Nacional de España, Seoul Philharmonic orchestras and Bremer Philharmoniker.

Highlights of recent seasons include acclaimed debuts with the Wiener Symphoniker, Staatskapelle Dresden, Tonkünstler-Orchester Niederösterreich, BBC Philharmonic, Helsinki Philharmonic orchestras, Gürzenich-Orchester Köln, Orchestre de Chambre de Lausanne, Scottish Chamber, Auckland Philharmonia, National Philharmonic of Russia and New Japan Philharmonic orchestras.

Antonio's recent recording with the Radio-Sinfonieorchester Stuttgart des SWR, on SWR Music (for Berlin Classics) was awarded an Echo Klassik Award. He has also recorded with the Scottish Chamber Orchestra for Linn Records.

Antonio attracted international attention as a prize winner at the prestigious 2012 Malko Competition in Copenhagen, and later as a finalist at the 2013 Nestlé and Salzburg Festival Young Conductors Award.

Born in 1984 in Palma de Mallorca, Antonio began his musical studies at the Conservatori Professional de Música de Mallorca in piano and violin. He also attended the Real Conservatorio Superior de Música de Madrid to study composition and conducting. Since 2007 he has been living in Germany, where he completed his conductor training at the Universität der Künste Berlin with Professor Lutz Köhler, also as a member of the Dirigentenforum ('Conductor's Forum' from the German Music Council) and at the Hochschule für Musik ​'Franz Liszt' Weimar with Professor Nicolás Pasquet.
"Méndez's interpretation was round, but at the same time well organised, with an extremely generous Orquestra Nacional in the tutti and orchestral climaxes."
(Codalario)
"Right from the beginning he underlined the vehement tutti sounds and the swirling string passages, but on the other side shaped softly and sensitively the vocal parts."
(Unser-luebeck)
"Méndez, a most animated conductor, drew a reading that blended supercharged thrills in the more bombastic, quasi-military episodes with their tumultuous brass fanfares with brooding introspection in the darker overtones of the opening movement and exquisite, romantic lyricism in the lovely Adagio third movement."
(Seen and Heard)
"Antonio Méndez conducted Ravel's two Suites, carefully crafting the colour nuances, balancing instruments in order to create this volatile atmosphere, but without giving into the temptation of focusing only on sound and neglecting the rhythm that is specific to this piece, originally conceived as a ballet."
(bachtrack)